Confession # 14- I love a challenge. And taking something usually filled with sugar and making it healthy AND delicious, well that's my kind of challenge.
This recipe comes by request…my first actual request for a "fixed" up recipe and I think I nailed it. But I'll let you be the judge of that.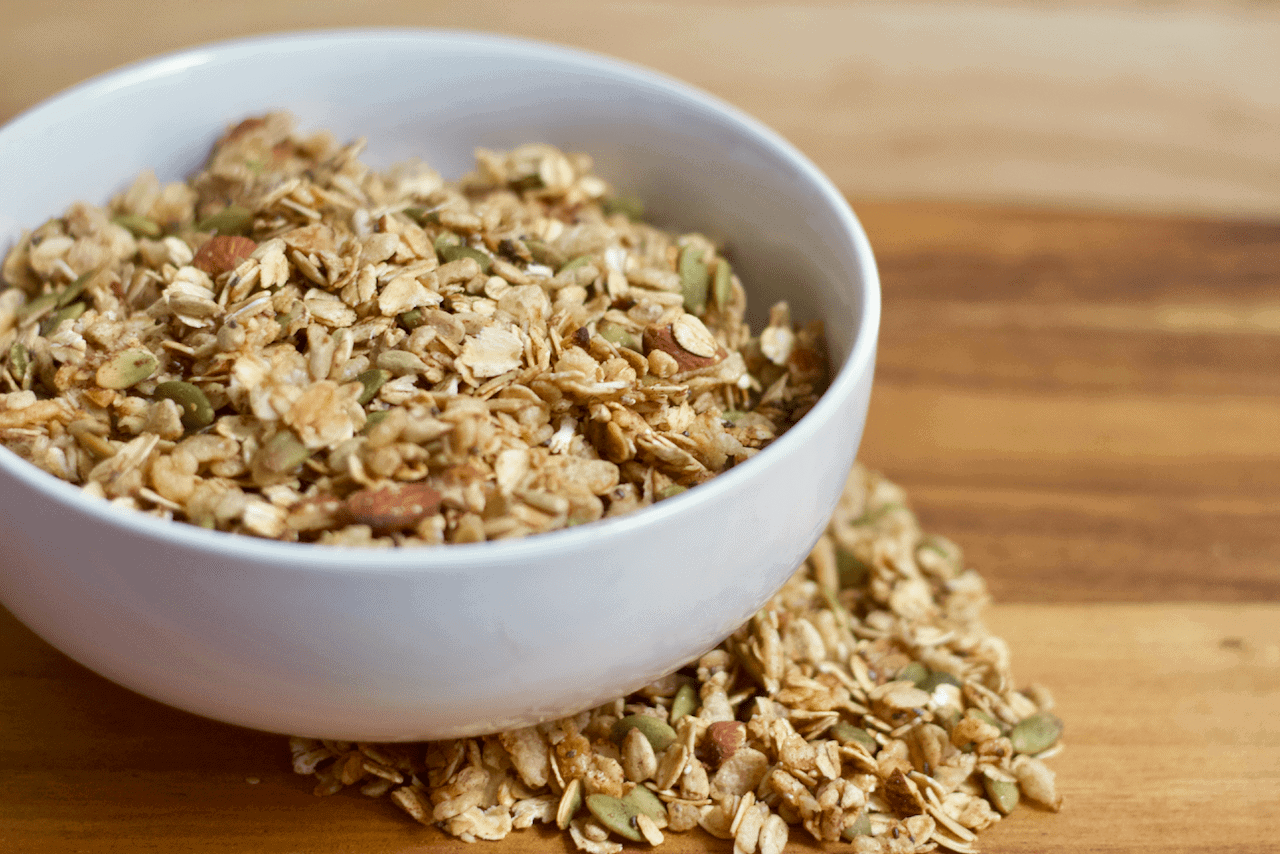 21 Day Fix Approved Granola
3/4 cup of old fashioned oats
1/4 cup of brown rice cereal
2/3 cup slivered almonds
1-2 tbsp seeds – I used chia, hemp and flax. Pumpkin and sunflower would also be awesome!
2 tsp honey
2 tsp pure maple syrup
2 tsp warm coconut oil
1/2 tsp cinnamon
**optional add in for return fixers – dried cranberries! Avoid this until after round one.
1. Mix brown rice cereal, seeds, almonds, cinnamon, and oats together
2. Mix the remaining ingredients together and pour over dry ingredients
3. Spread on parchment paper and bake at 300 for 20-30 minutes until crunchy and dry
4. Store in mason jars!
4 servings – rounded 1/3 cup each
1/2 YELLOW 1/2 BLUE
1/8-1/4 ORANGE 1/2 TSP
1 tsp of fix approved sweetener
(plain yogurt blended with blueberries and topped with the granola for a healthy, delicious snack!)
Join the newsletter
Subscribe to get our latest content by email.
Related posts: