Grilled lemon-herb pork chops are a quick, easy, and healthy 21 Day Fix approved dinner recipe. The pork cooks up on a grill in just 15 minutes, so it's the perfect meal for busy nights.
Confession # 36-  I get really impatient  when a recipe calls for more than 20 minutes of marinating.
I mean, I get it.  The more time, the better.  But time isn't something I have a lot of- especially during the week. And I know I can prep in advance; I do LOVE to prep.  But even that has time constraints, so I do what I can.
Lately, I have been using lemon zest on my grilled meat and it adds so much flavor without hours and hours of waiting.   Perfect for the impatient cook!  And this lemon-herb pork chop recipe that I made last night was tender and full of yummy flavor.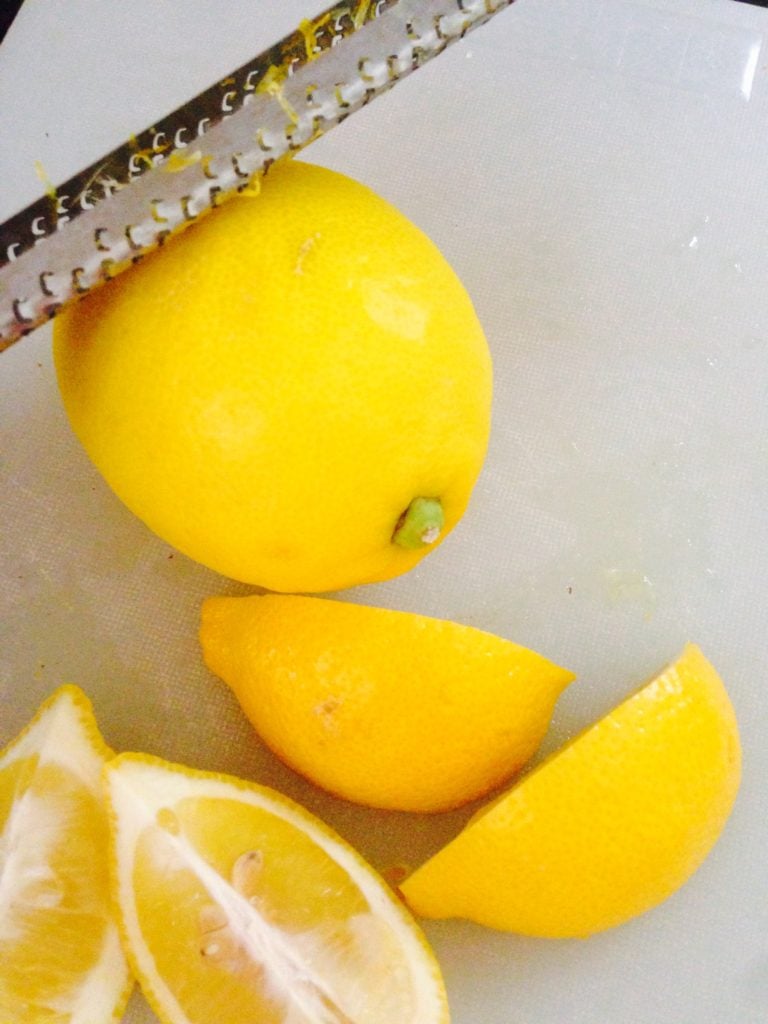 I use a simple Microplane grater to zest the lemon.  Don't have one?   You can use a regular grater for now, but make a Target run (you know you want to anyway) and pick one up.  Treat yo' self!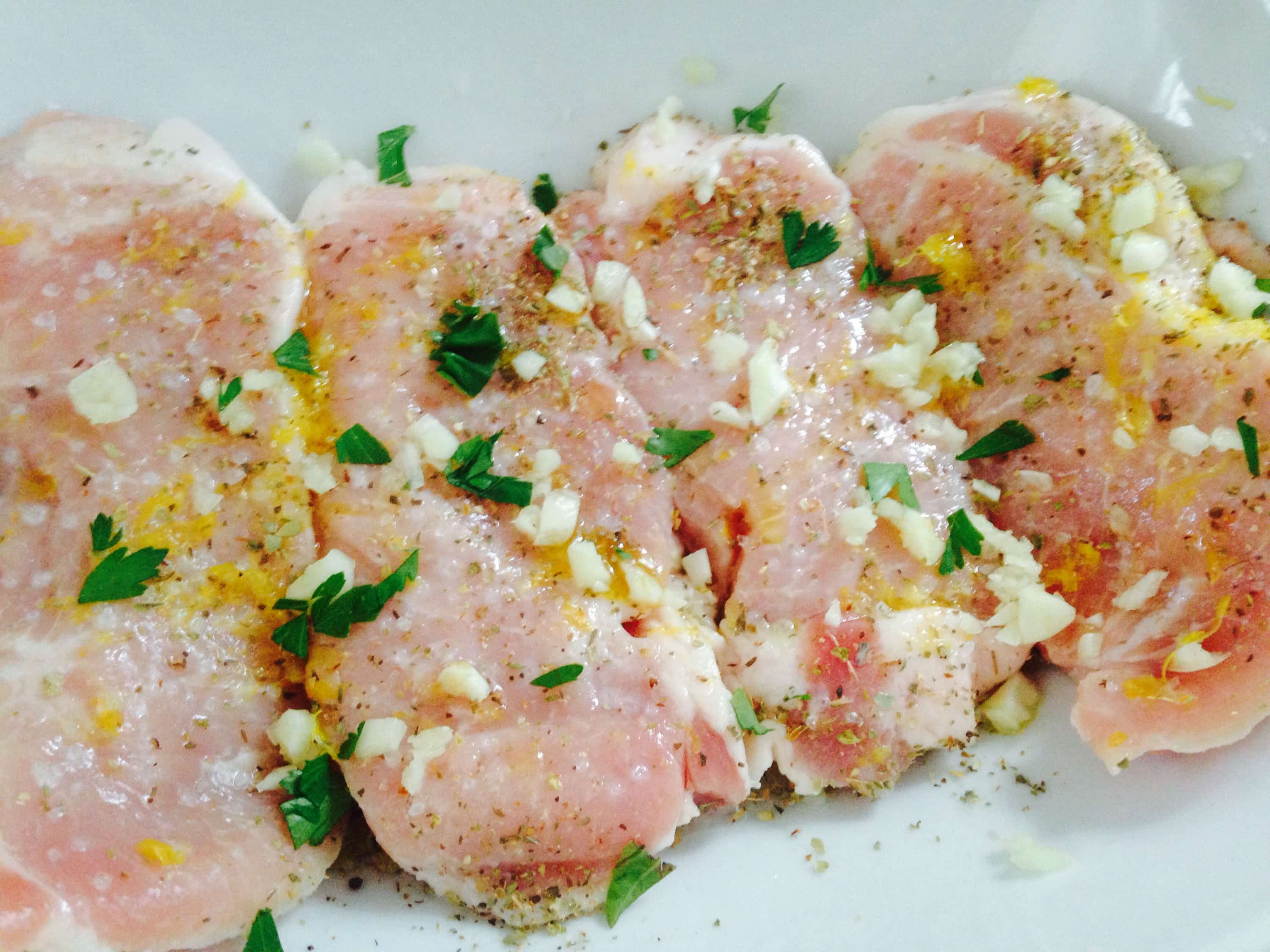 If you can time manage better than me, feel free to let this sit for a few hours, or even overnight.  But if you are pressed for time, do not fret.  This was delicious after 15 minutes of marinating!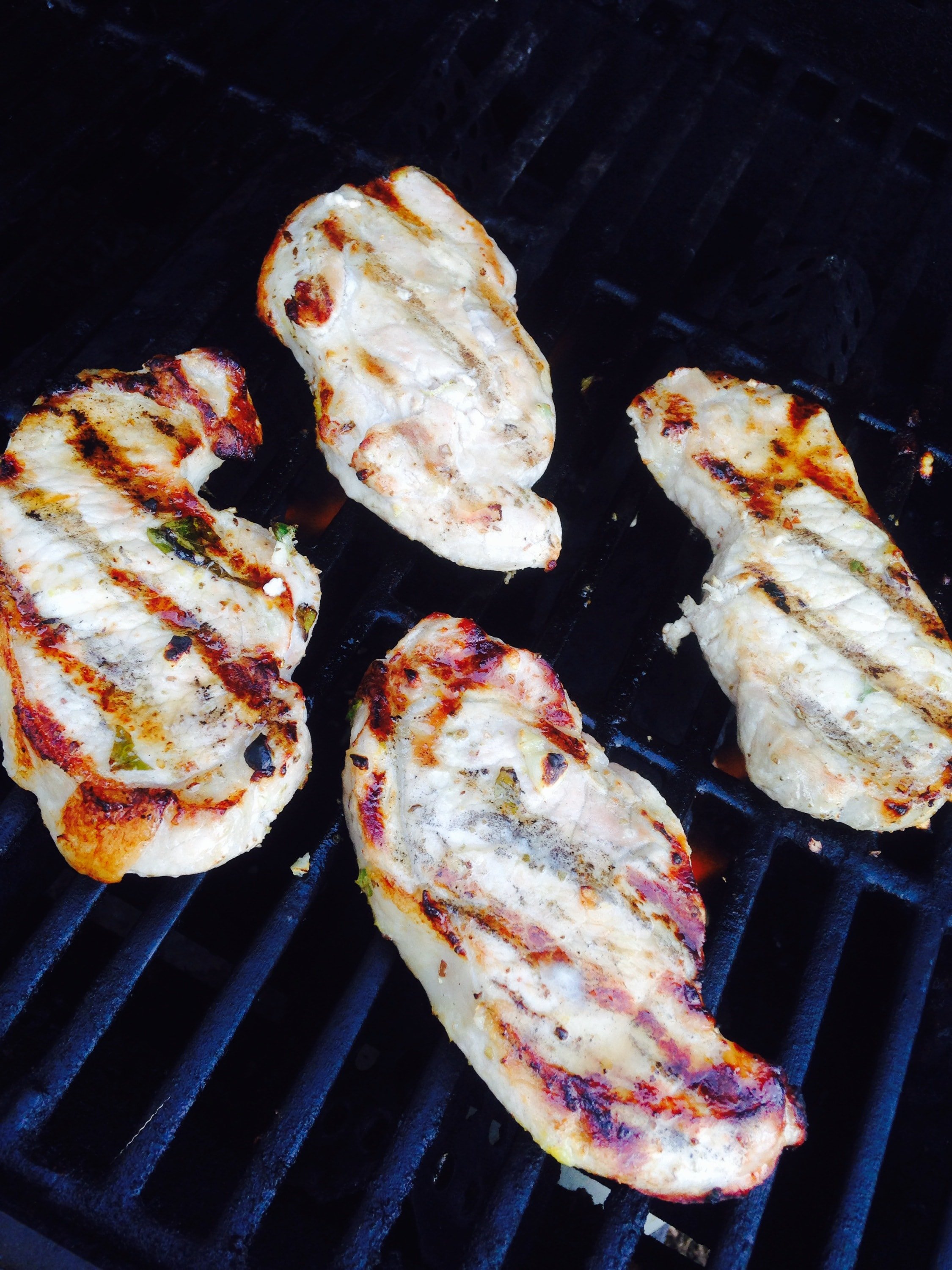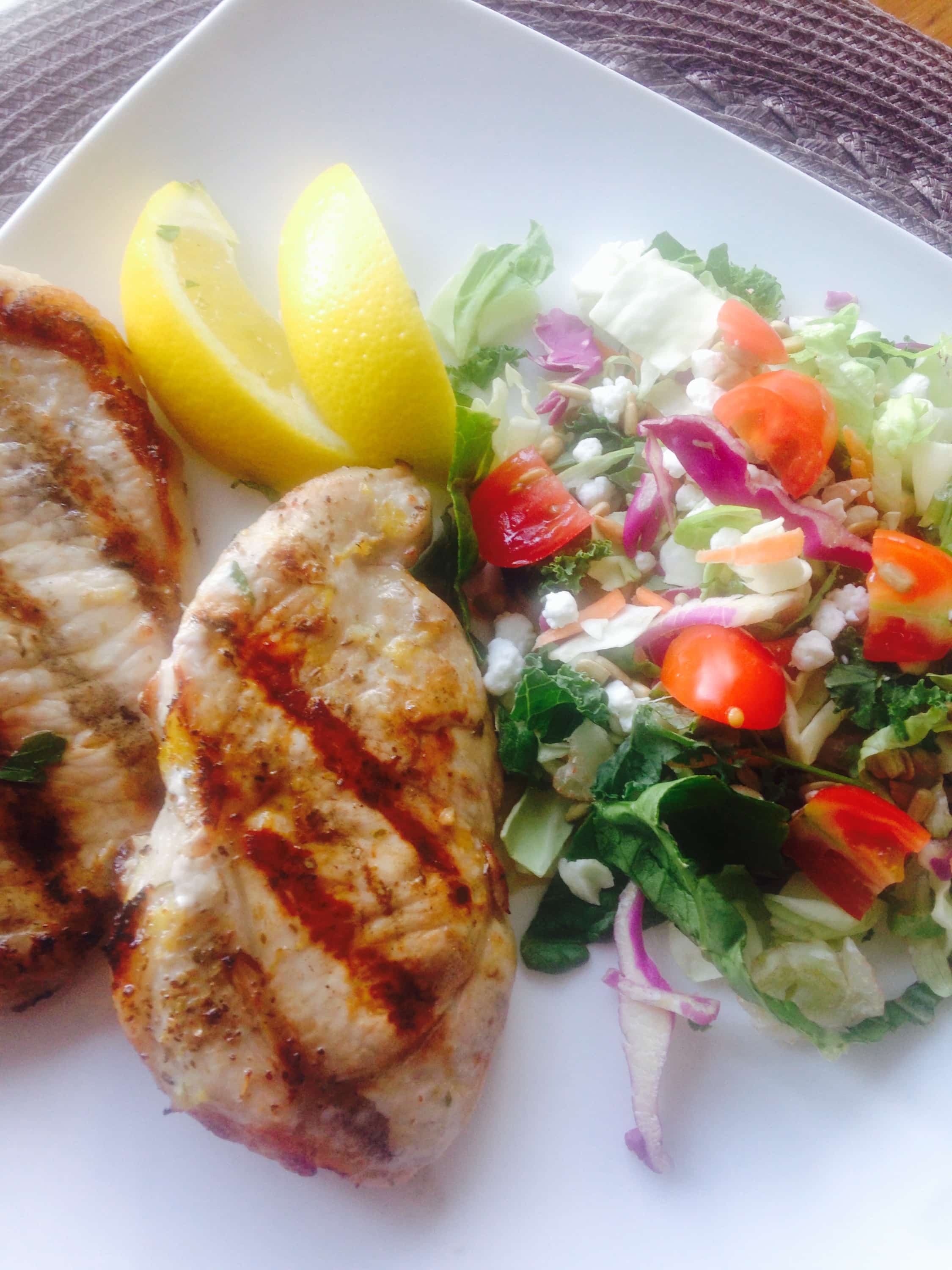 I hope you enjoy these grilled lemon-herb pork chops!
Ingredients
4 boneless pork chops
1 lemon
2 tsp olive oil
2 cloves of garlic, crushed and diced
Sprinkle of sea or Himalayan salt
1/4 teaspoon of dried oregano **plus any fresh herbs you might have. I used a teaspoon of chopped fresh parsley and basil from the garden. No fresh herbs? Oregano alone is just fine!
Instructions
Mix zest of 1/2 lemon, lemon juice from full lemon, garlic, olive oil, salt and herbs together for the marinade.
Pour over pork chops and marinade in fridge for 15-20 minutes. Or hours.
Grill over medium heat for 5-7 minutes per side, depending on the thickness.
Enjoy with a salad or veggies!
21 Day Fix Container Count:
Servings: 4 --> 1 pork chop = 1 RED, 1/2 tsp
7.6.9.2
101
https://confessionsofafitfoodie.com/2015/06/21-day-fix-grilled-lemon-herb-pork-chops/
Confessions of a FIt Foodie
Need help meal planning for the 21 Day Fix?  Check out my Etsy Shop for 21 Day Fix eBooks with full grocery lists, prep tips, and easy to follow recipes!  I also do custom meal planning on request!  Contact me at trueconfessionsofafitfoodie AT gmail DOT com – I'd love to help!
Join the newsletter
Subscribe to get our latest content by email.