Love my weekly meal plans and grocery lists, but wish they were customizable for YOUR life and family? I have JUST the solution! Fit Healthy Meal Plans, my new meal planning app, will make meal planning a breeze!
For over five years, we have been providing readers with both weekly and full meal plans to help with that dreaded what to make for dinner fatigue.
And while we know these meal plans are super popular with readers, we also know that it's hard to make a one-size fits all plan when we are dealing with different sized families, picky eaters, and busy, unpredictable schedules. We heard you and we wanted to find a solution.
We knew there HAD to be a better way.
I'm so excited to launch Fit Healthy Meal Plans, my NEW, web-based meal plan app, developed to make meal planning EASY and make it work for YOU! Join Fit Healthy Meal Plans to get weekly meal plans that are now totally customizable for YOU with automatic, auto populating grocery lists and prep checklists!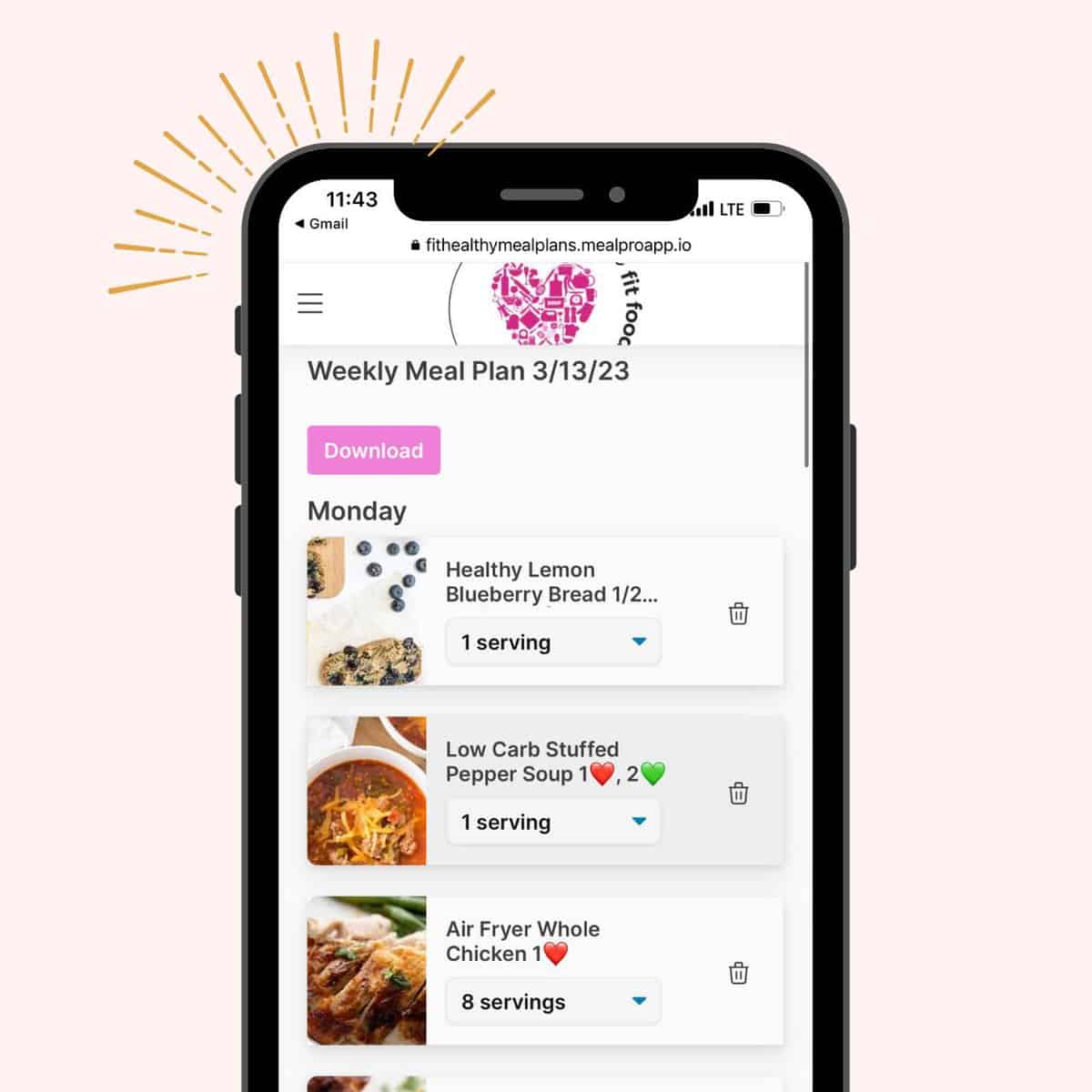 How It Works
Get Your Meal Plan: get a brand new Weekly Meal Plan delivered to your email on Wednesdays, two days before they are published on the blog.
Customize: Make it your own! Modify your meals, serving sizes, or build your own meal plan in just a few clicks.
Shop: Your shopping list will auto-populate based on the meals that you select, also allowing you to add to the list or cross off items you don't need. You can also check off the shopping list in real time while at the store!
Why Beta Testers LOVE the App:
It's an easy, ad free interface with all of your favorite Confessions recipes
You can modify my weekly plans or build your own in minutes using tried and true recipes
Change serving sizes with the click of a button – and the shopping list will update instantly, so no more food waste!
Search recipes based on 21 Day Fix Containers or WW points!
FAQs
Where do I find the app? Is it in the app store?
Right now, this is a web based app and you can access it on any device with internet using your secure log-in. Sign up here!
Can I print the meal plans?
Yes, the meal plans, the recipes, and the grocery lists are all print friendly and in PDF format. You can also save them to your device!
Do recipes have 21 Day Fix containers? What about nutrition information?
Yes! Every recipe has 21 Day Fix Containers, WW Points, and estimated nutritional information. If you are checking nutrition for weight loss or a health issue, but sure you always double check with a calculator you trust, as these are only estimates.
Can I cancel anytime?
100% and no questions asked. Simply log into your account and stop your membership. It is that easy.