3-cheese white pizza will change your pizza game. Really!
Confession #42- It may be Flatout Friday, but I have a feeling I'll be making this 3-cheese white pizza all week.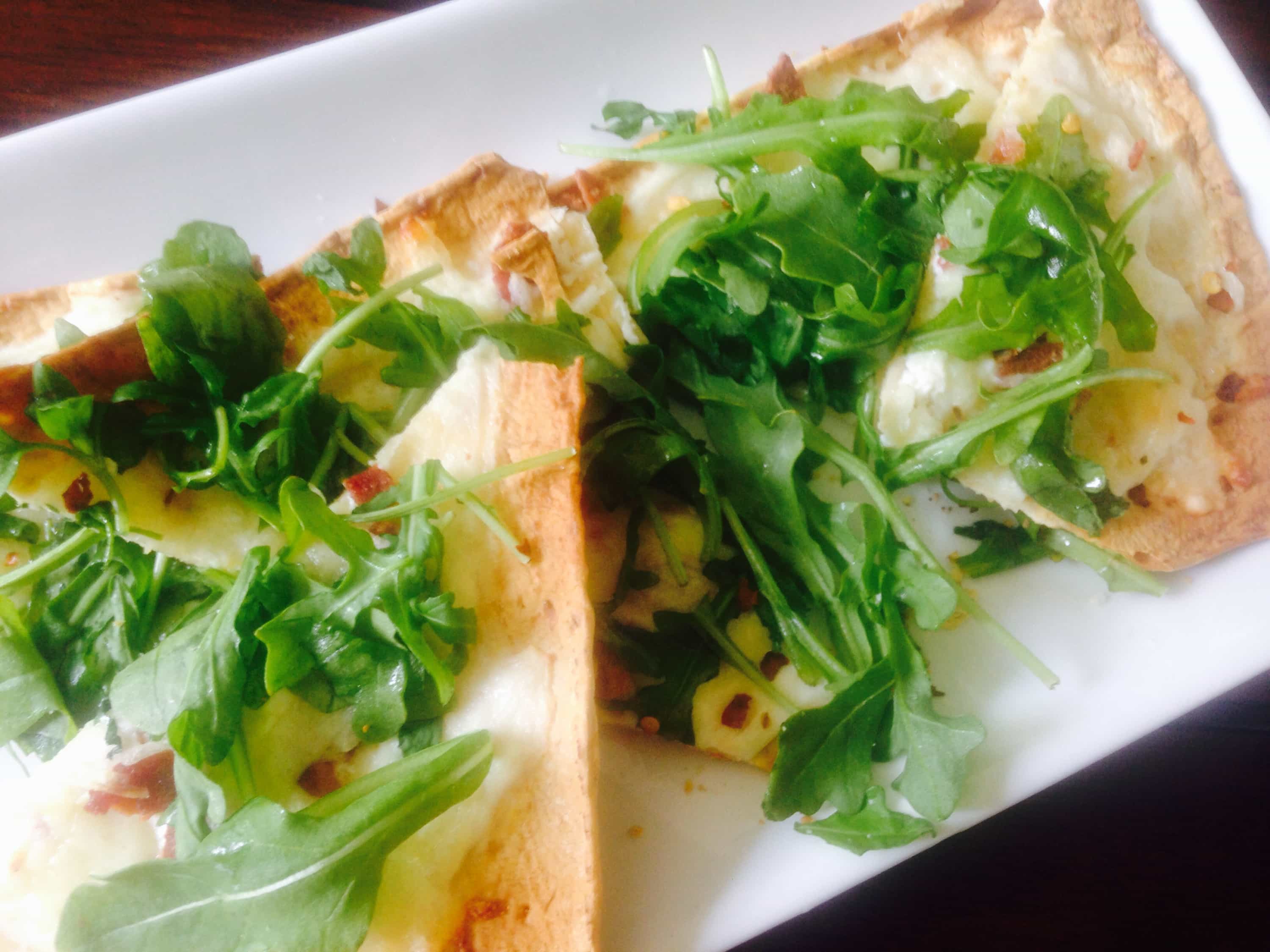 White pizza is a favorite of mine, and with the 21 Day Fix, you don't have to sacrifice what you like.  And this make-at-home version was yummy and light, not greasy and heavy like takeout can be.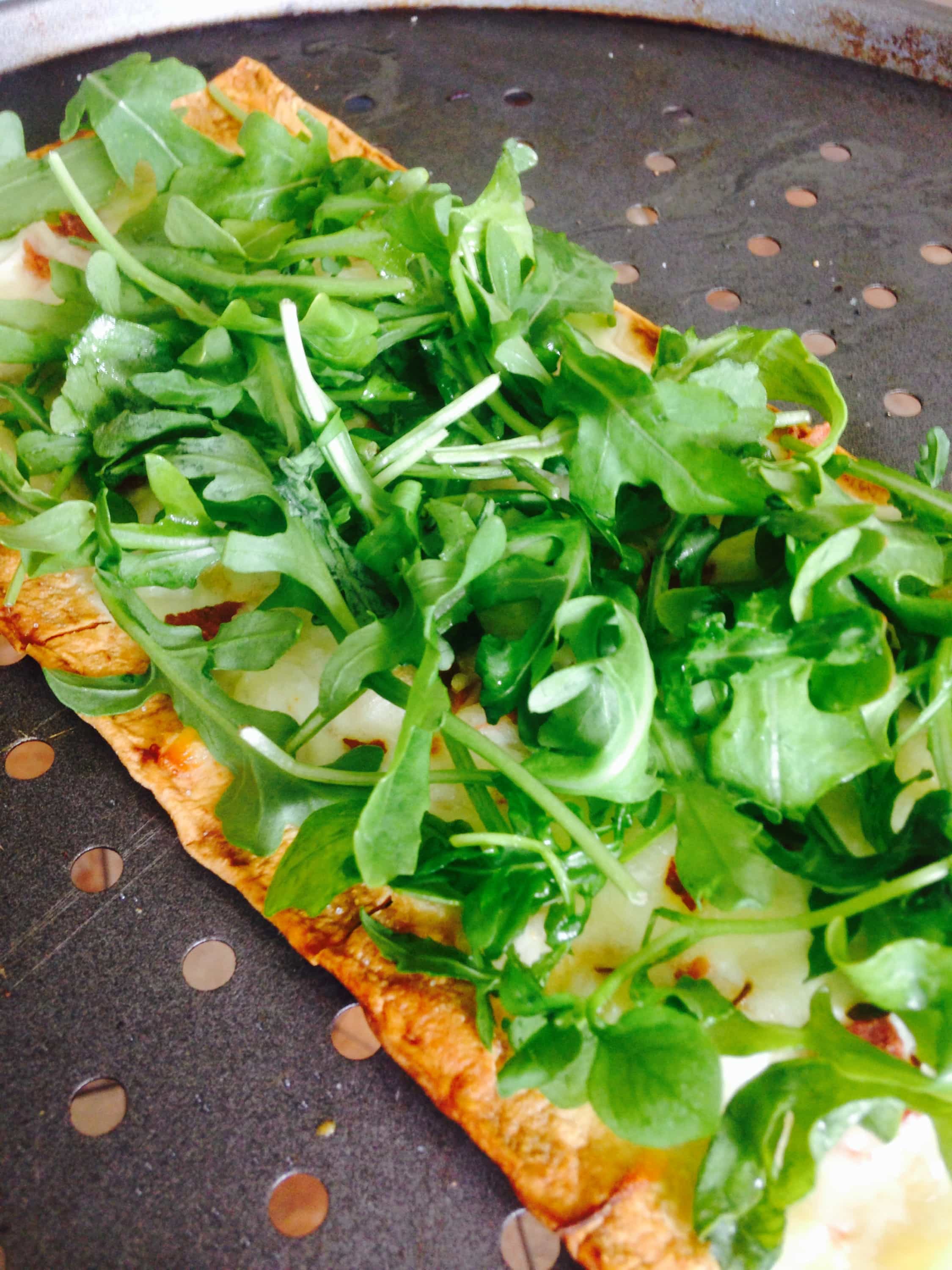 Not only was I excited to eat this 3-cheese white pizza, I couldn't wait to try out some of my Bodacious Olive oils and balsamic.  My impatience paid off!
The Tuscan Herb Olive Oil added zesty flavor to the Flatout crust and I used the slightly sweet blend of the Lemon Olive Oil and the Sicilian Lemon Balsamic on the Arugula topping, very reminiscent of a Meyer lemon.  So darn delicious.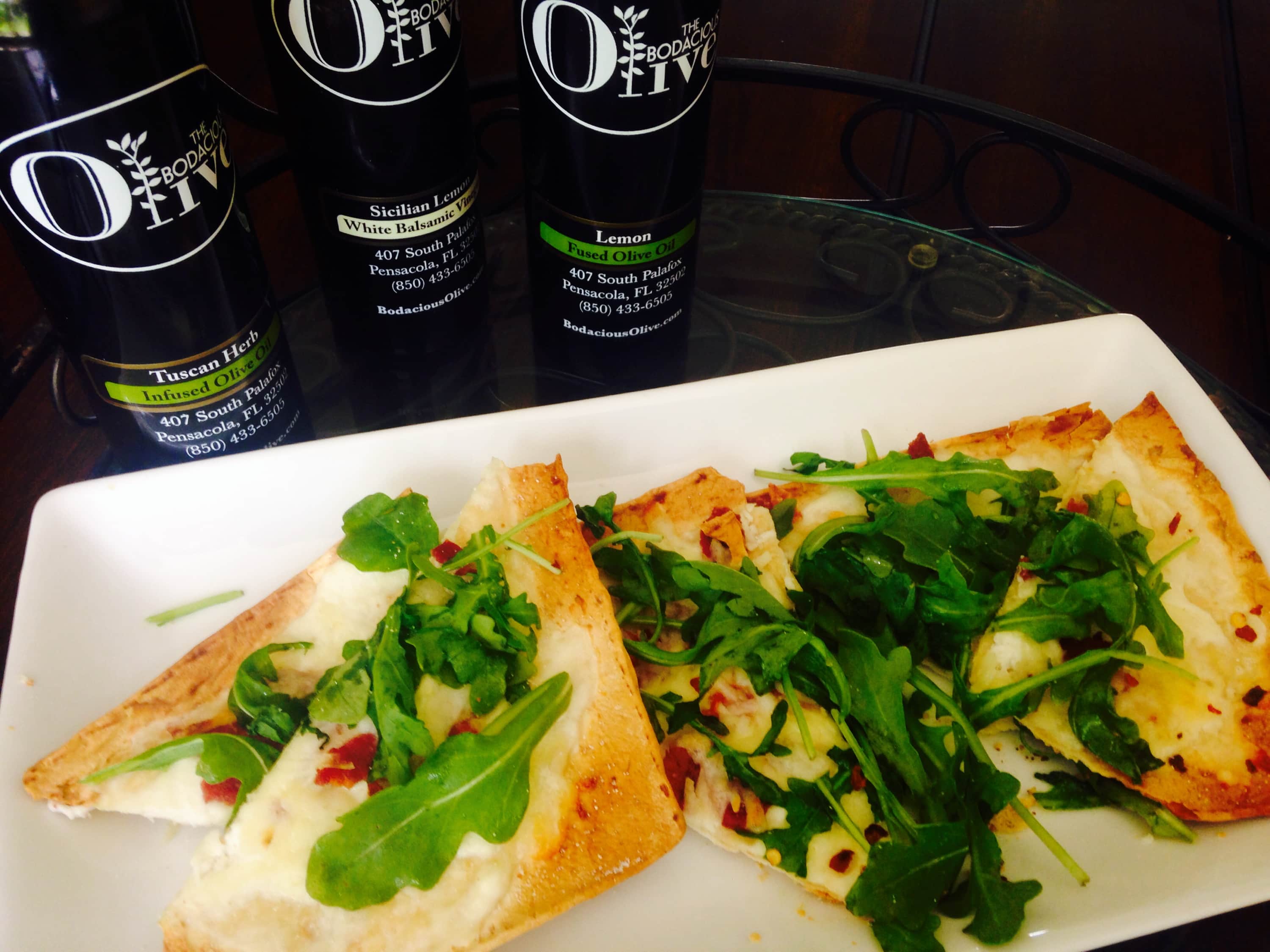 And the three cheese blend will feel like a decadent cheat, but it's totally Fix approved and full of protein!
If you try this 3-cheese white pizza, let me know what you think!
Ingredients
1 Flatout http://www.flatoutbread.com/Wrap or Pizza Crust
1/3 cup of part skim ricotta
1/3 cup of shredded mozzarella and parmesan cheese, combined
1 slice of turkey bacon, cooked and crumbled
1/2 cup of arugula
Sprinkle of garlic powder and crushed red pepper
Olive oil cooking spray
1/2 teaspoon of olive oil - I used Lemon Infused Oil
1/2 teaspoon of Sicilian Balsamic Vinegar or fresh lemon juice
Instructions
Preheat oven to 375. Spray Flatout with olive oil spray and precook crust for 2 minutes.
Spread ricotta cheese on Flatout crust.
Sprinkle with bacon bits, parmesan, mozzarella and a shake of garlic powder and crushed red pepper.
Bake pizza for 8-10 minutes until cheese is bubbly.
Plate pizza and add arugula. Drizzle with olive oil and lemon balsamic (or lemon juice) to finish! Season with salt and pepper, if desired.
21 Day Fix Container Count:
Serves 1 = 1 RED, 1 YELLOW, 1 BLUE, 1/2 GREEN, 1/2 tsp
7.6.9.2
93
https://confessionsofafitfoodie.com/2015/07/21-day-fix-3-cheese-white-pizza-with-arugula/
Confessions of a FIt Foodie
Enjoy!!  Serves one, but I had to share this with my one year old who kept saying mmm!! 
He's a smart kid, I tell ya!
Are you doing a round of the 21 Day Fix?  Don't do it alone – let me coach you! Contact me at trueconfessionsofafitfoodie AT gmail DOT com to join my current challenge group. The group offers daily motivation, recipe ideas, and the support of over 200 women. Check out my Etsy Shop for 21 Day Fix eBooks with full grocery lists, prep tips, and easy to follow recipes!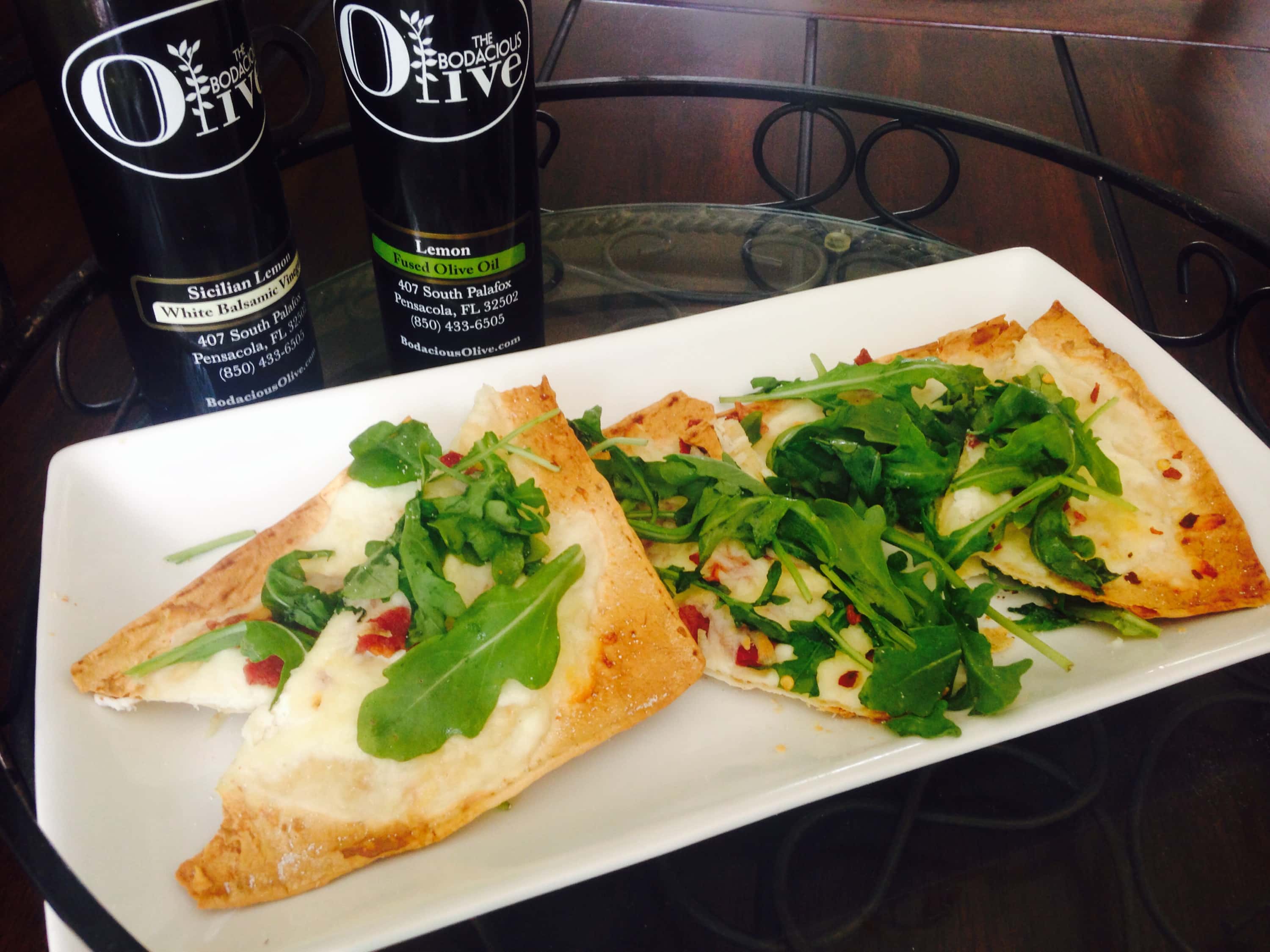 Join the newsletter
Subscribe to get our latest content by email.