Frozen chocolate peanut butter spoons are going to change the way you snack. They are the ultimate 21 Day Fix frozen treat, and they taste like a frozen peanut butter cup!
Confession #53 – I spent WAY too much time on the hashtag #peanutbutterismyboyfriend last night.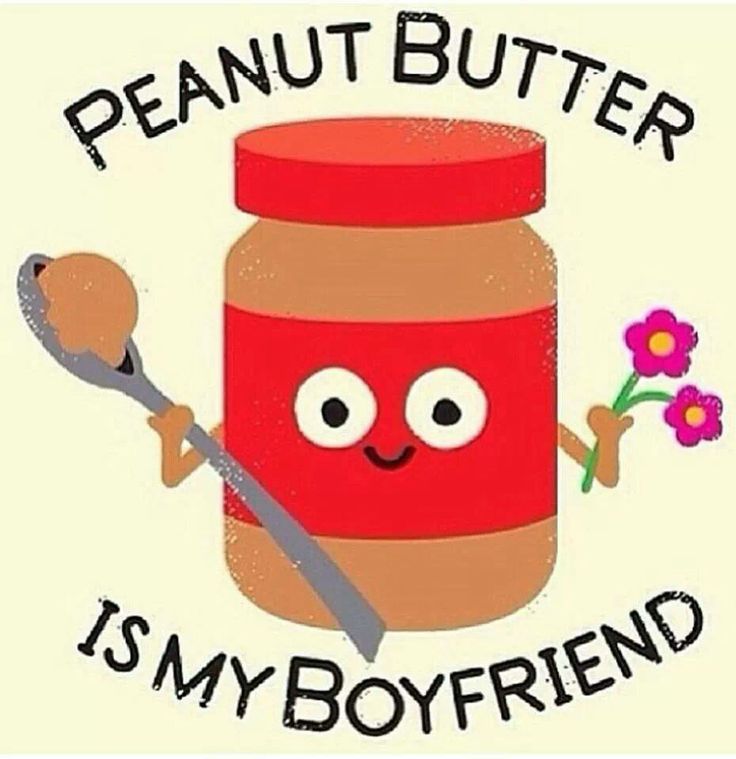 Is anyone else as obsessed as I am?  As far as I am concerned, there's not much that peanut butter on a spoon can't fix.
But damn that Autumn Calabrese…I remember wanting to cry when I realized I could only have two teaspoons of pb a day on the Fix.  I originally thought it said tablespoons.   I almost returned my challenge pack.
And while I can have a bit more of the good stuff now that I'm on maintenance, keeping my peanut butter addiction in check can be tough. And then last week, one of my fellow coaches shared a recipe for chocolate peanut butter cups using Shakeology.
I have to admit, I was skeptical.  I love my chocolate Shakeology, but it's a superfood, not a candy bar.
I made them anyway and WOW, were they good. Too good. I ate the whole tray in one night…which was made using 4 tablespoons of coconut oil. That's like a million teaspoons.  Yup. #sorryautumn
So that's where this frozen chocolate peanut butter recipe comes in.  I reworked the original one a bit and decided to freeze the peanut butter cups on teaspoons. Honestly, these are the perfect portion controlled treat, especially for you new Fixers.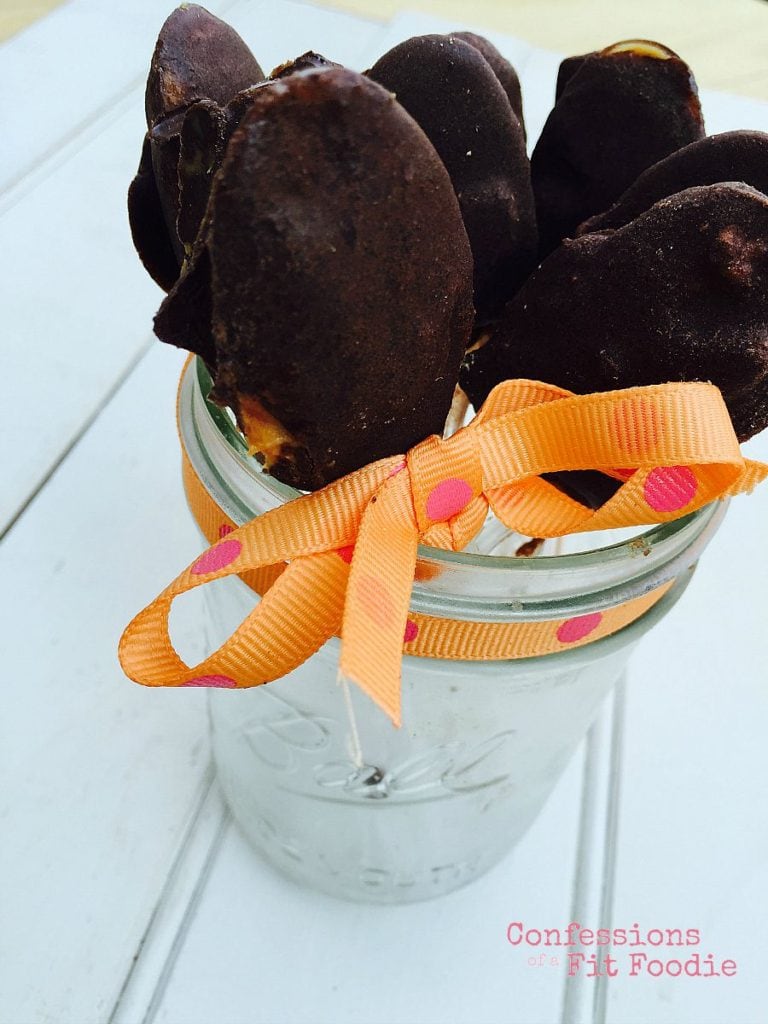 And my toddler couldn't agree more!
Enjoy these frozen chocolate peanut butter treats!
Ingredients
1 T coconut oil, melted
3 T Chocolate Shakeology
8 tsp Peanut Butter (or nut butter of your choice), portioned onto 8 plastic spoons
Instructions
Place PB spoons in the freezer for 5 minutes.
Using a small whisk, mix the Shakeology with the melted coconut oil. Be sure to mix thoroughly to get a smooth texture.
Dip the PB spoons in the chocolate and place on a paper plate or a small tray covered with parchment paper.
Freeze for 5 minutes (otherwise know as the longest 5 minutes of your life), then enjoy!
21 Day Fix Container Count:
I count these as 1 teaspoon each.
7.6.9.2
75
https://confessionsofafitfoodie.com/2015/09/21-day-fix-frozen-chocolate-peanut-butter-spoons/
Confessions of a FIt Foodie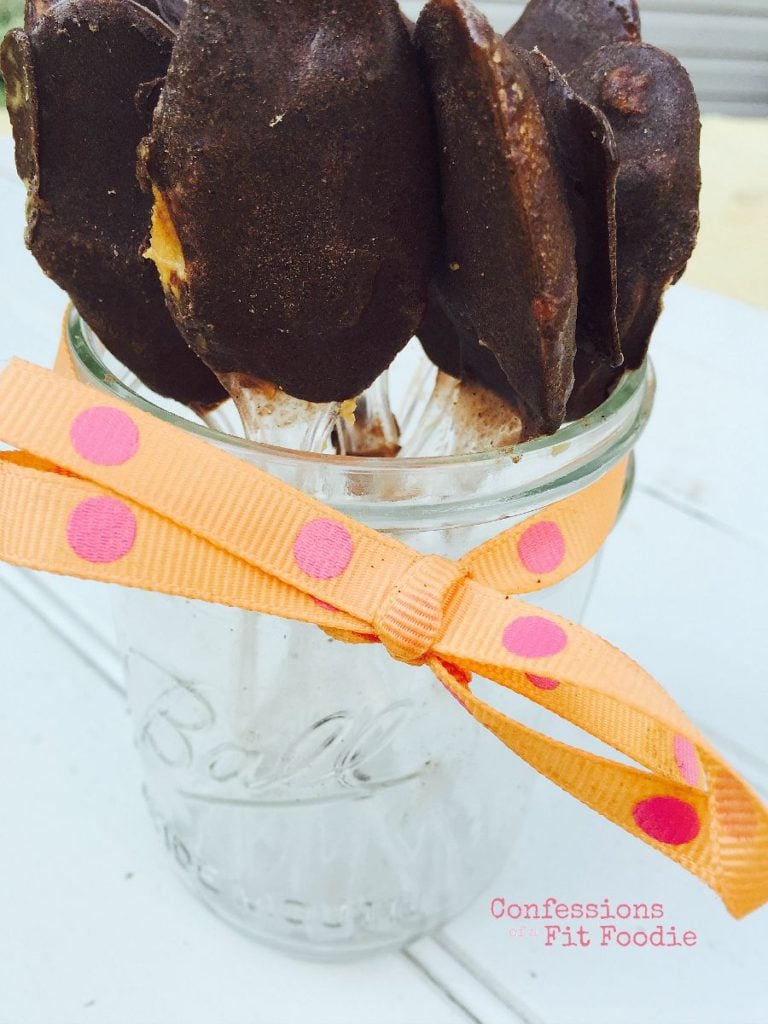 Are you doing a round of the 21 Day Fix?  Don't do it alone – let me coach you!  Contact me at trueconfessionsofafitfoodie AT gmail DOT com to join my current challenge group for daily motivation, recipe ideas, and the support of over 200 women. Check out my Etsy Shop for 21 Day Fix eBooks with full grocery lists, prep tips, and easy to follow recipes!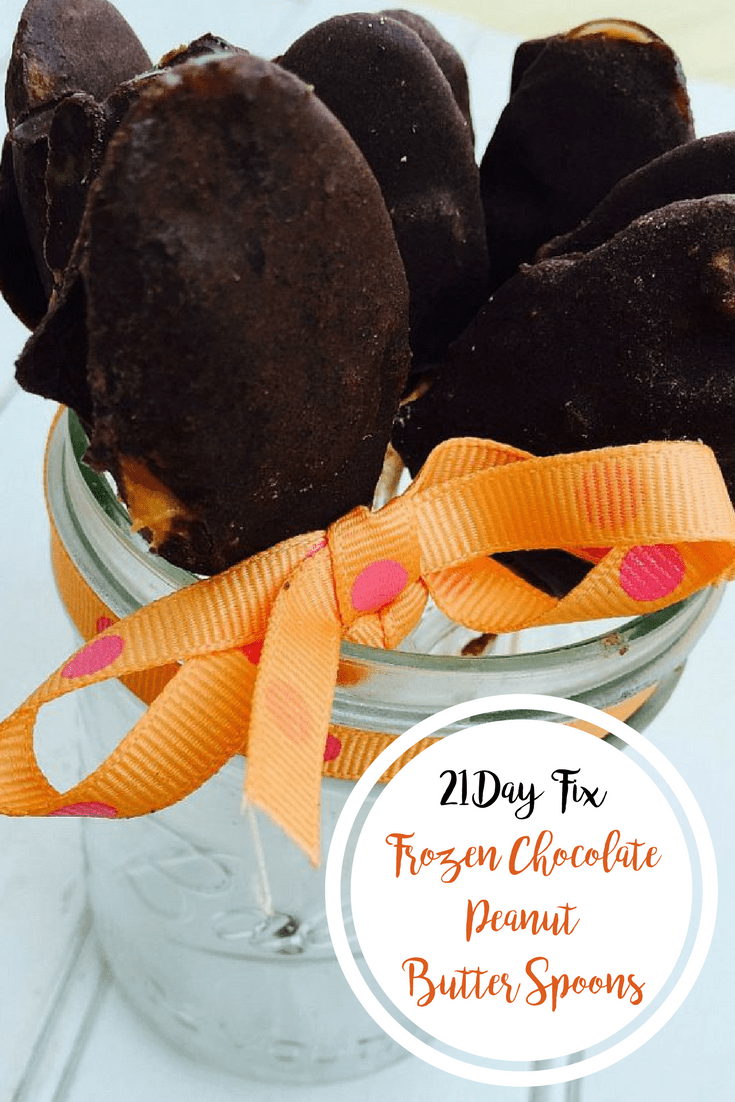 Join the newsletter
Subscribe to get our latest content by email.