Confession #94 – I have an addiction to cheese.
I'm sure this comes as no surprise…so many of my recipes include it…and I am always trying to figure out how to make that blue container last me all day.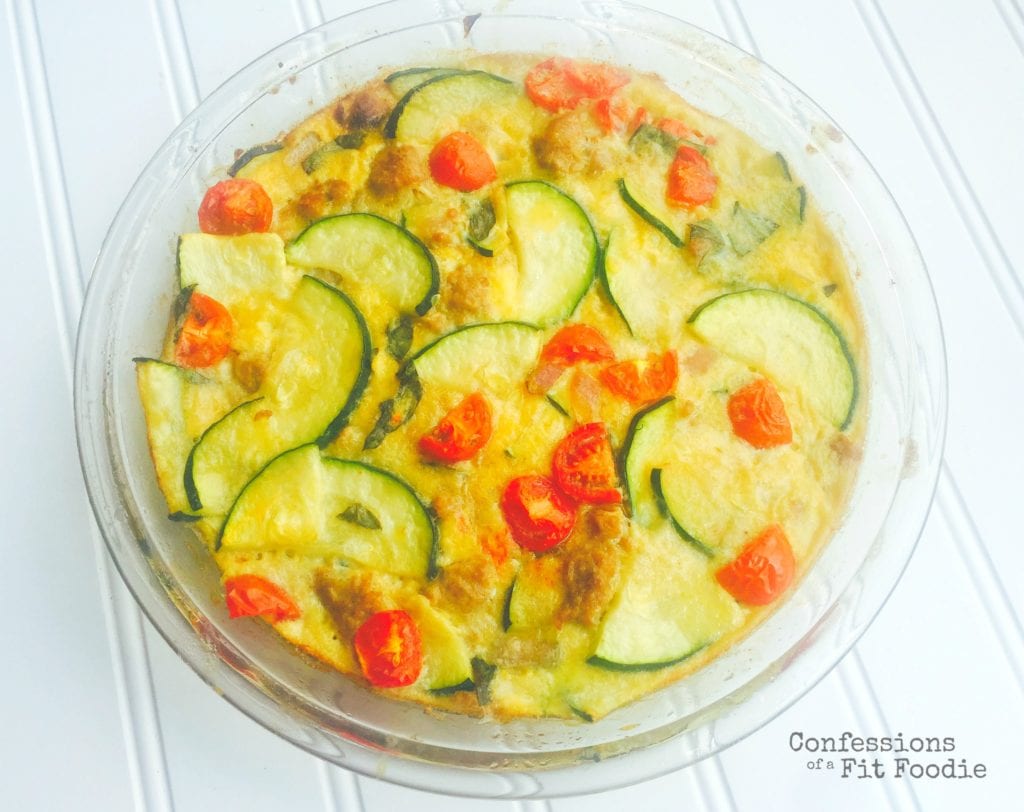 My son is dairy free, however, so I am also always looking for ways to re-make our favorite meals without dairy.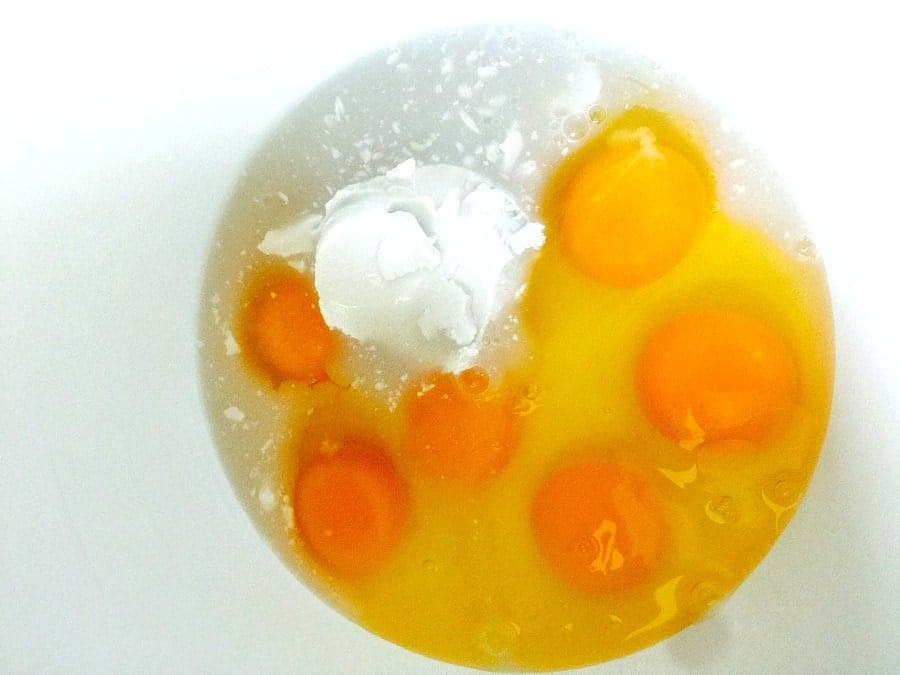 And one of my favorite discoveries is full fat coconut milk.  Yes, it's still a blue, but a little goes a looooong way!  It makes everything so creamy and delicious – like this quiche.  There is no cheese or dairy at all in this recipe, but you would swear there was.  It's also crustless, so low carb and gluten free!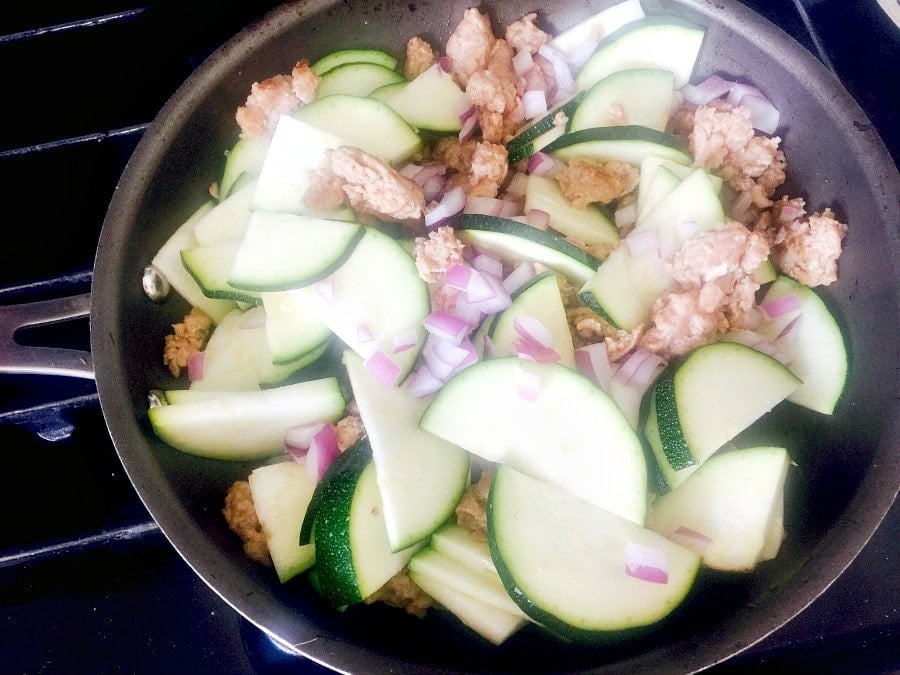 And it's only 1/4 of your blue container per serving, which is amazing…because there are lots of hours after breakfast and that blue container is my lifeline.
We also use coconut milk for baking, making vegan ice cream, and whipped topping!  It's great stuff!  Pick up a couple of cans on your next shopping trip and have some fun!
You can make these in 2 regular pie pans (eat one/freeze one), or one 9×13.  This recipe also would make great mini quiches using a couple cupcake tin (aim for 16 minis) Figure out what works for you!  And if you want to make this a full GREEN, just add 2 cups of spinach to your veggie mixture!  YUM!
Ingredients
cooking spray
8 large eggs
1 lb all natural poultry breakfast sausage
4 cups of zucchini, sliced in thin half moons
1/4 of a red onion, diced
2/3 cup of full fat coconut milk
1/2 cup of grape tomatoes, halved or quartered
1-2 T fresh basil, chopped
4 tsp vegan butter, melted (or sub a good olive oil or ghee)
sprinkle of salt and pepper
Instructions
Brown sausage (dice or take out of casing) until cooked through, then add onions and zucchini and cook just until they begin to soften. Remove from heat.
Preheat oven to 350 and whisk eggs with the coconut milk.
Spray two pie plates, a 9x13 pan, or muffin tin with cooking oil and fill with meat/veggie mixture.
Fill evenly with eggs and coconut milk. Top with tomatoes, basil, and a sprinkle of salt/pepper. Drizzle with melted butter.
Bake for 20-25 minutes or until eggs are set. Let cool about 15 minutes before removing from pan.
Enjoy! This would also freeze well!
21 Day Fix Container Count:
makes 8 servings - each one is 1 RED, 1/2 GREEN, 1/4 BLUE, and 1/2 tsp
7.6.9.2
64
https://confessionsofafitfoodie.com/2016/07/21-day-fix-sausage-and-zucchini-quiche-dairy-free-and-gluten-free/
Confessions of a FIt Foodie
Join the newsletter
Subscribe to get our latest content by email.