Homemade turkey stock will make all of your holiday meals taste just a bit more homemade and special. This slow cooker recipe is easily made in your Crock Pot. This post contains affiliate links for products I'm obsessed with.
Hope you all had a great Thanksgiving with friends and family.   I took a little break from blogging while I hosted out of town guests and dinner for 14, but there was certainly tons of cooking going on.  I learned a couple yummy recipes from my cousin, who is on a very strict Paleo diet…excited to share them with you soon!
If you were the lucky one to make the turkey this year, get out that slow cooker and make yourself some homemade turkey stock today!  It couldn't be easier or more inexpensive.  You can freeze it or make a turkey noodle soup for your week ahead.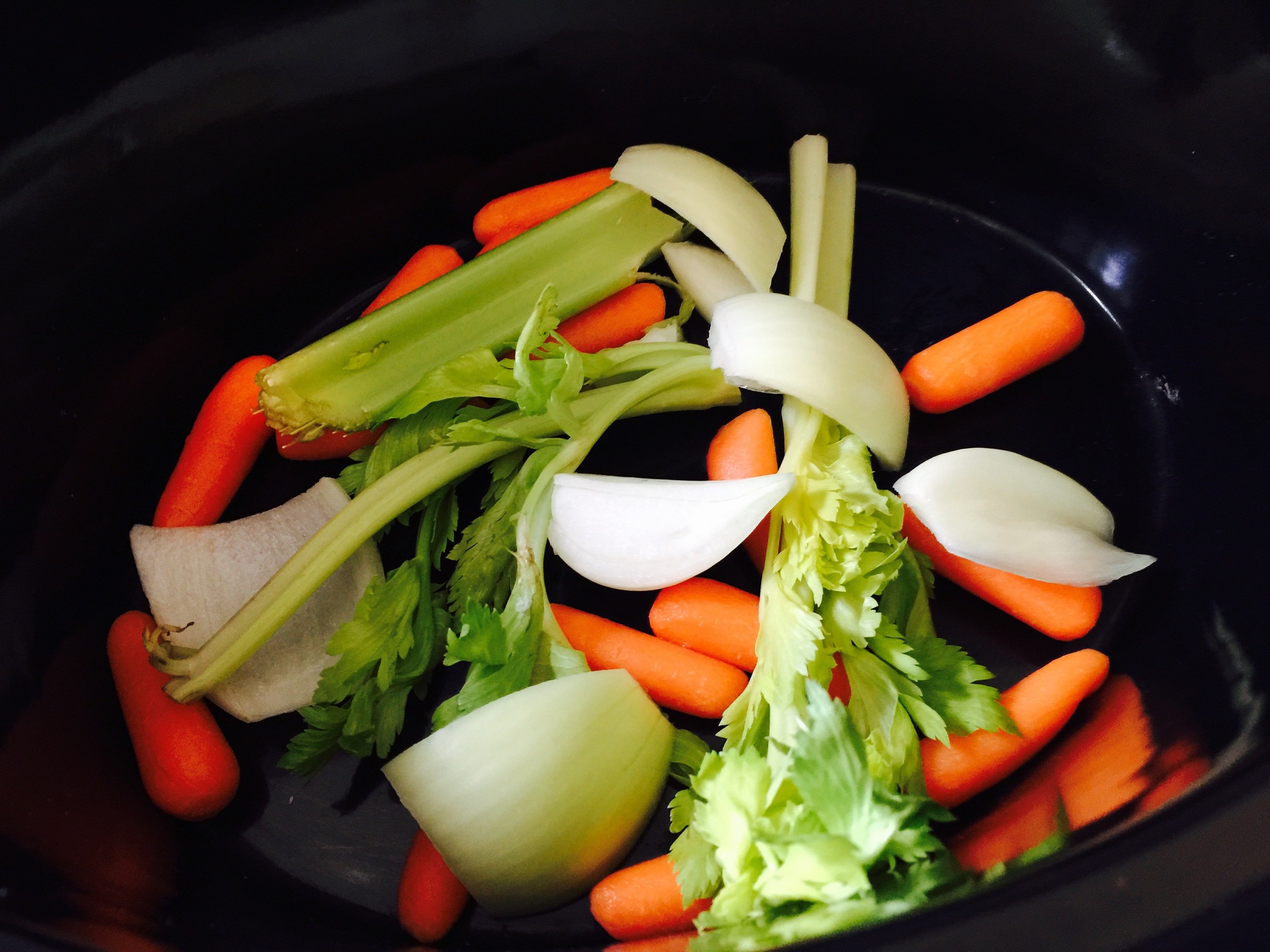 Just add some chopped carrots, onion, and celery to your Crock Pot.  You can also add garlic and fresh herbs if you have it.  I just added some thyme to mine. There is no exact measurement – I just used what I had on hand.  The vegetables are just to add flavor and will be strained out later.
Then add your turkey carcass and cover with water.  Set the timer for 6 hours.
When the time is up, just toss out the veggies and the bones, reserving any leftover meat and the broth itself.  And that's it!
Enjoy your homemade turkey stock!
Need help meal planning for the 21 Day Fix?  Check out my Etsy Shop for 21 Day Fix eBooks with full grocery lists, prep tips, and easy to follow recipes!  I also do custom meal planning on request!  Contact me at trueconfessionsofafitfoodie AT gmail DOT com – I'd love to help!