Roasted corn and black bean salad is a 21 Day Fix approved side dish recipe that is a taste of the southwest!
Confession #35 – I could spend a whole day at Trader Joe's and be totally content.  No, more than content.  I would love every second.  In fact, there is something so incredibly happy and welcoming about it, when I am there, I always think how fun it seems for the employees.  I picture myself donning my own Hawaiian shirt while handing out free samples of some amazing exotic fruit.
A girl can dream, right?
And one of my favorite things to buy is so simple, but makes such a difference in salads, chili, and soups is frozen roasted corn.

OMG.
What a delicious time saver we have here.  Have you tried it?  It's awesome.  I just restocked on my supply, so I plan to use it in a bunch of upcoming recipes.
For today, in case anyone still needs a good corn and bean salad recipe for a potluck or just for lunch, I use the roasted corn in place of regular corn to add a smoky sweet flavor to this old standby. And the measurements for this are FIXed, so you only be using 1/2 YELLOW for each 1/2 cup serving.
With all of the healthy goodness in it, what's not to love about this roasted corn and black bean salad?
Ingredients
1 cup black beans (if using canned, rinse well)
1 cup roasted corn (thawed)
1 cup sweet cherry tomatoes, quartered
1 cup of chopped peppers - I used orange and green for fun colors
1/4 diced red onion
1 tablespoon of chopped cilantro
juice of one lime
1 tablespoon of honey (optional)
Instructions
Mix all ingredients together and add honey, if desired, for a slightly sweet flavor
Enjoy!
21 Day Fix Container Count:
6 servings - each 1/2 cup serving = 1/2 YELLOW, 1/2 GREEN (If you have a BLUE leftover, add some avocado!)
7.6.9.2
102
https://confessionsofafitfoodie.com/2015/06/21-day-fix-roasted-corn-and-black-bean-salad/
Confessions of a FIt Foodie
This salad is awesome alone, or as a topping for tacos, wraps and salads!  So versatile!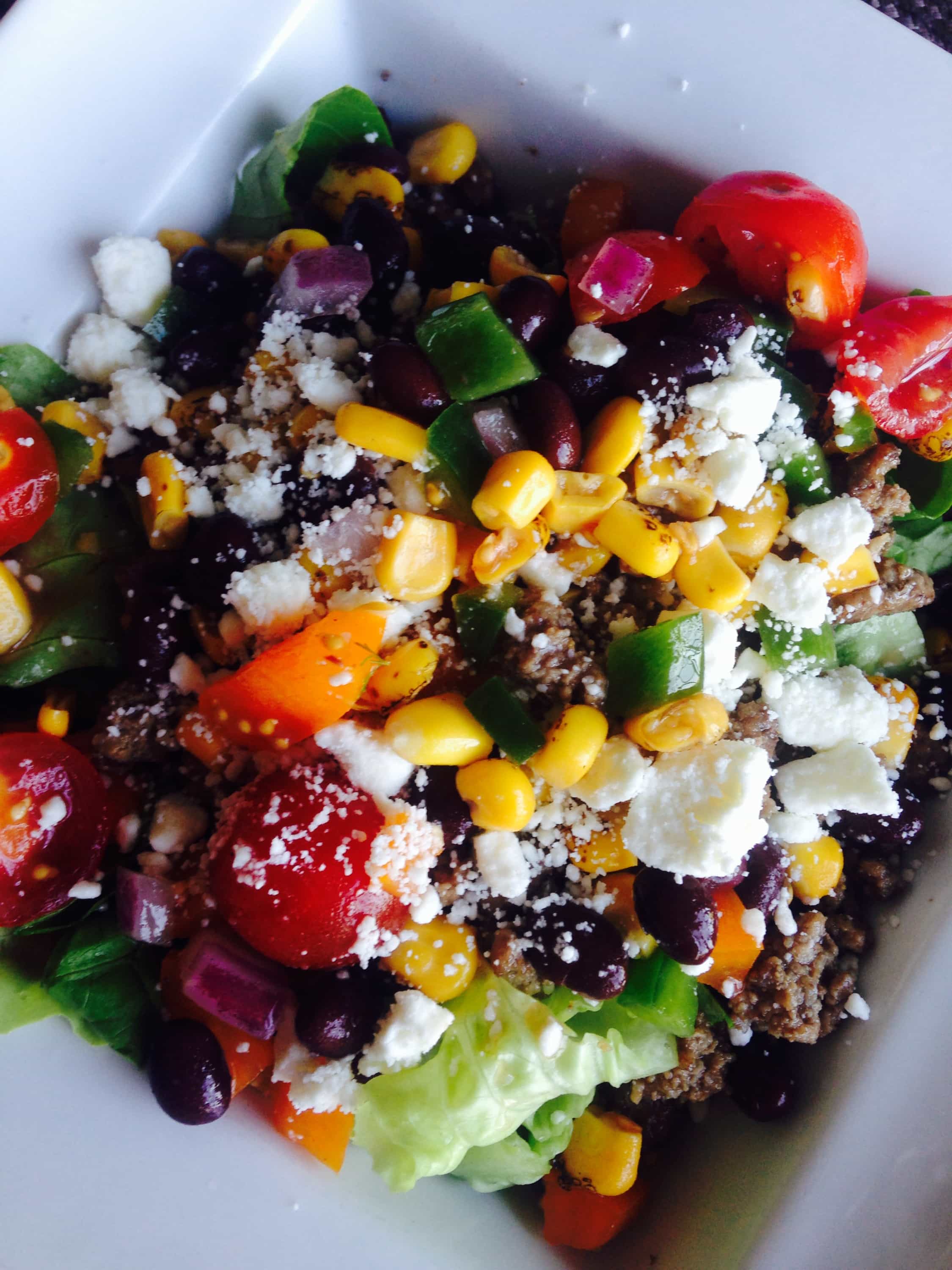 Are you doing a round of the 21 Day Fix?  Don't do it alone – let me coach you! Contact me at trueconfessionsofafitfoodie AT gmail DOT com to join my current challenge group. The group offers daily motivation, recipe ideas, and the support of over 200 women. Check out my Etsy Shop for 21 Day Fix eBooks with full grocery lists, prep tips, and easy to follow recipes!
Join the newsletter
Subscribe to get our latest content by email.