This yummy Instant Pot Ramen Noodles soup is a healthier, 21 Day Fix approved version of everyone's favorite dorm room dinner!  This post contains affiliate links for products I'm obsessed with.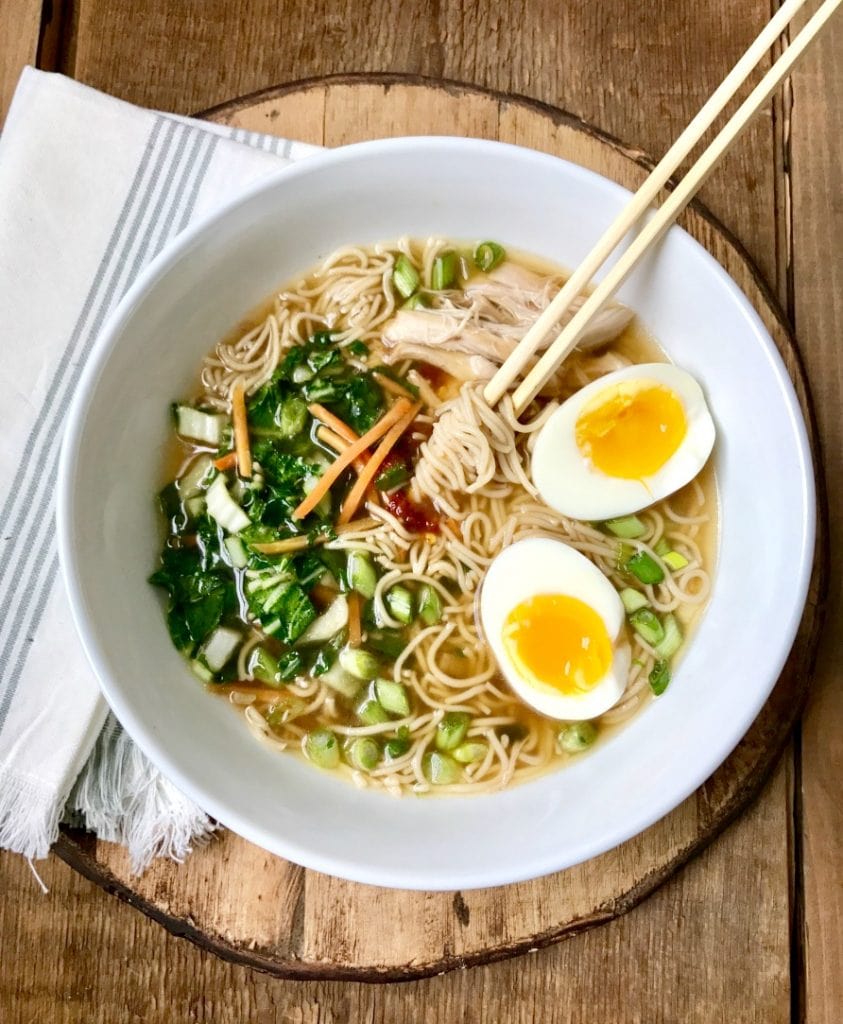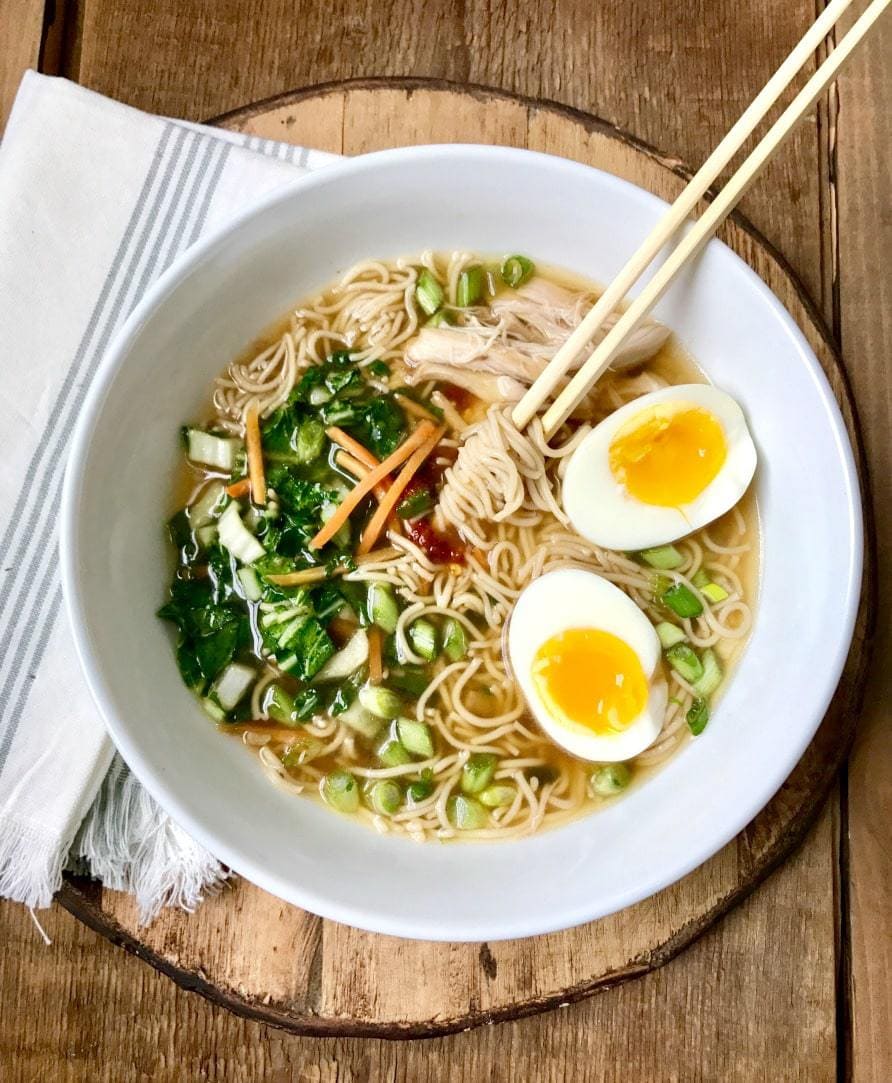 Confession # 140 – Even after years of clean eating, I still crave ramen noodles like nobody's business.   I can't even look at the package without wanting to grab a hot pot and boil up some noodles!
So when one of my amazing readers shared these organic, gluten free brown rice ramen noodles
with me, I kind of died a little and immediately ordered some.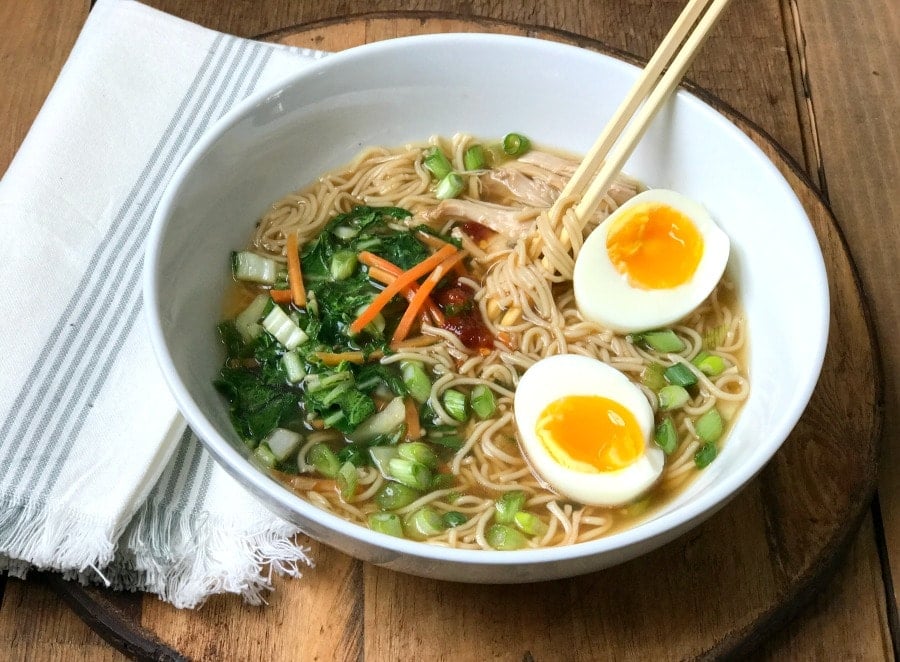 I seriously have THE greatest readers in the history of the internet.   Thanks to Stacey G., we have eaten ramen every Friday for three weeks now and my husband and son are in total heaven with this recipe.  My daughter ate the noodles plain, as her pickiness is out of control right now and I honestly have no idea where she comes from sometimes and I'm trying my hardest to be patient.
Anyway.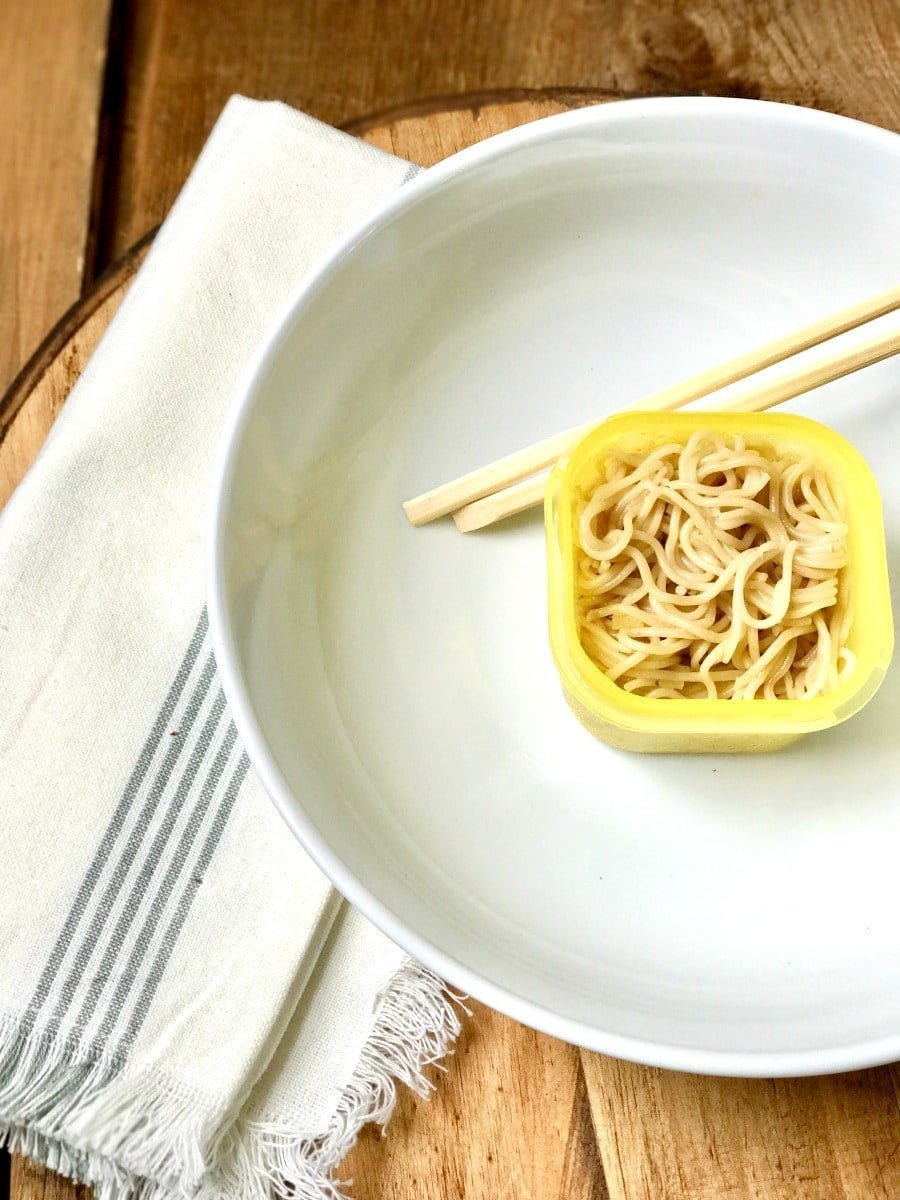 This was such an easy dinner, too…and quick using the Instant Pot.  I used bone-in chicken thighs, along with fresh ginger and garlic to make the broth taste like that delicious, yet full-of-chemicals-flavor-packet of my youth, and my husband told me I nailed it!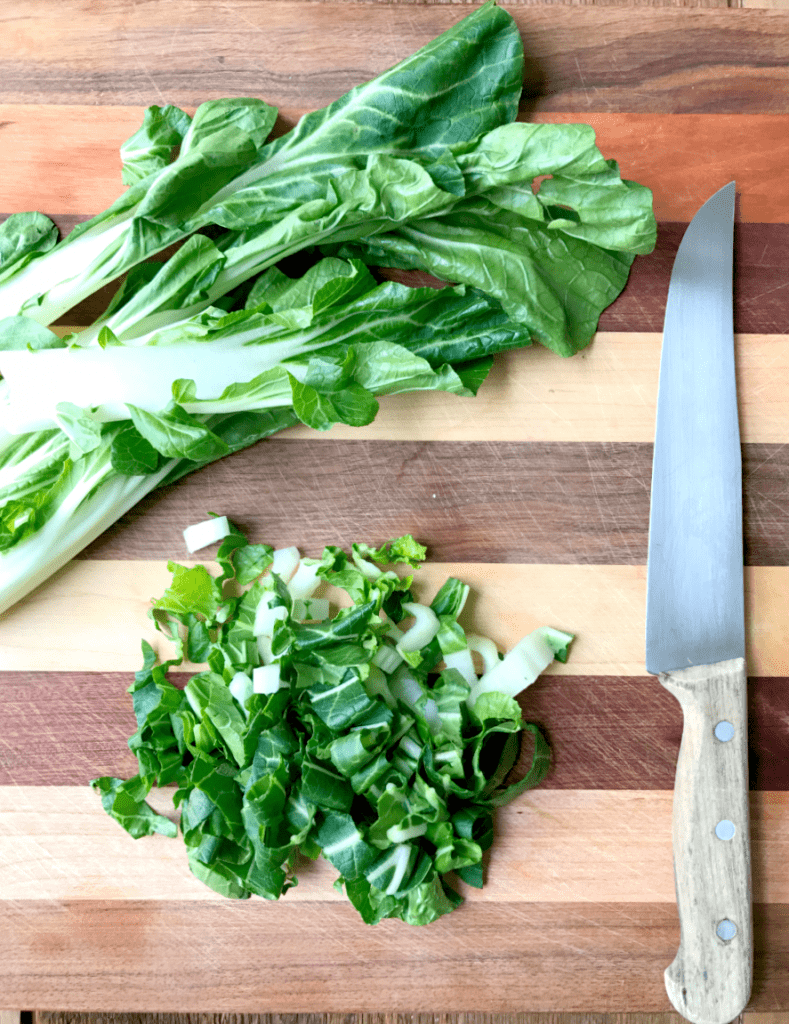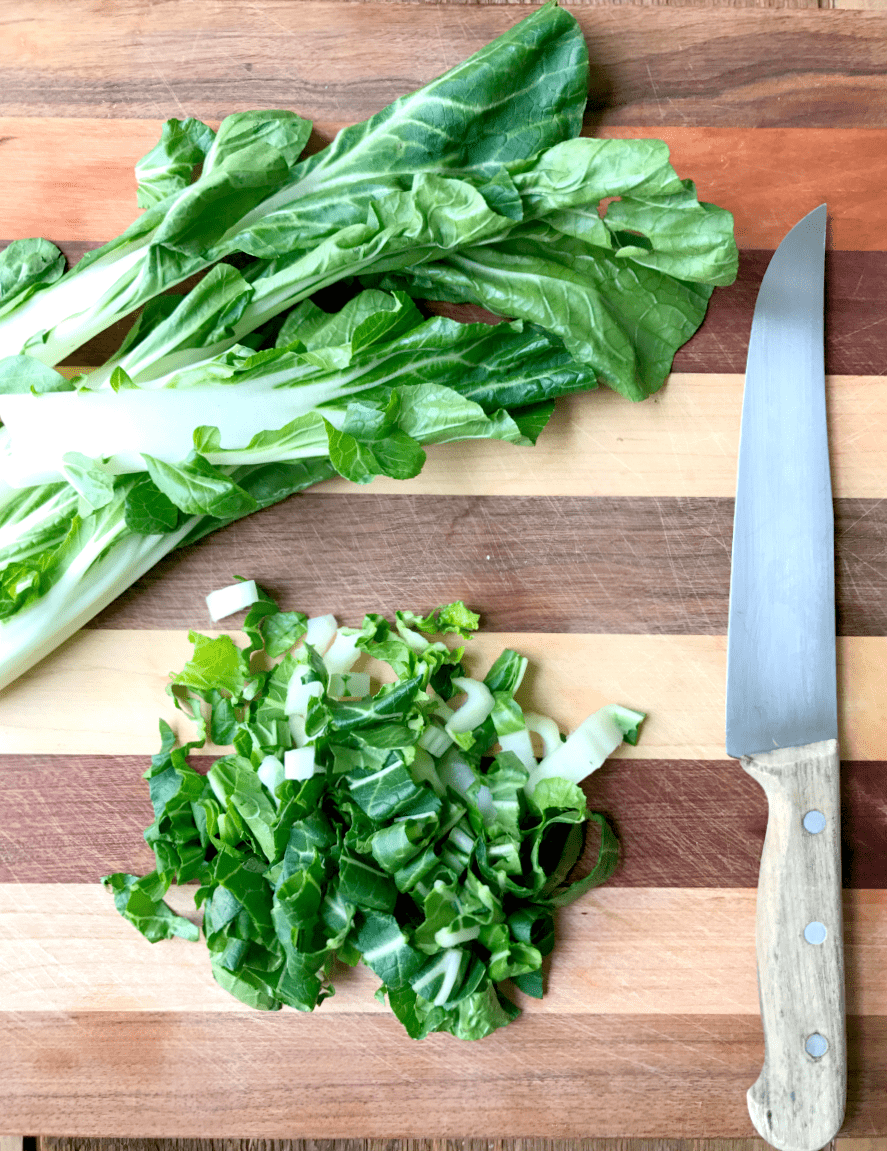 And to add some veggies, I chopped up some baby bok choy, which is becoming one of my new favorite greens.  You could easily sub kale, but the bok choy has such a mild flavor, I think you should try it!  And you could put up to two cups in the soup, but if you aren't sure, start with one cup.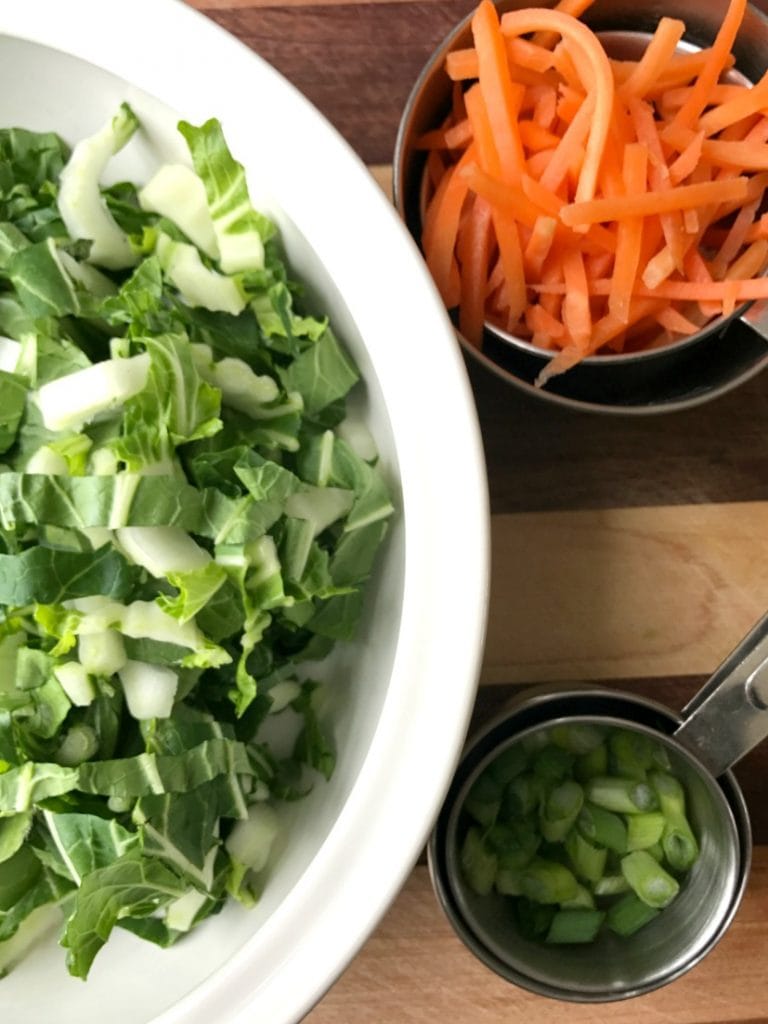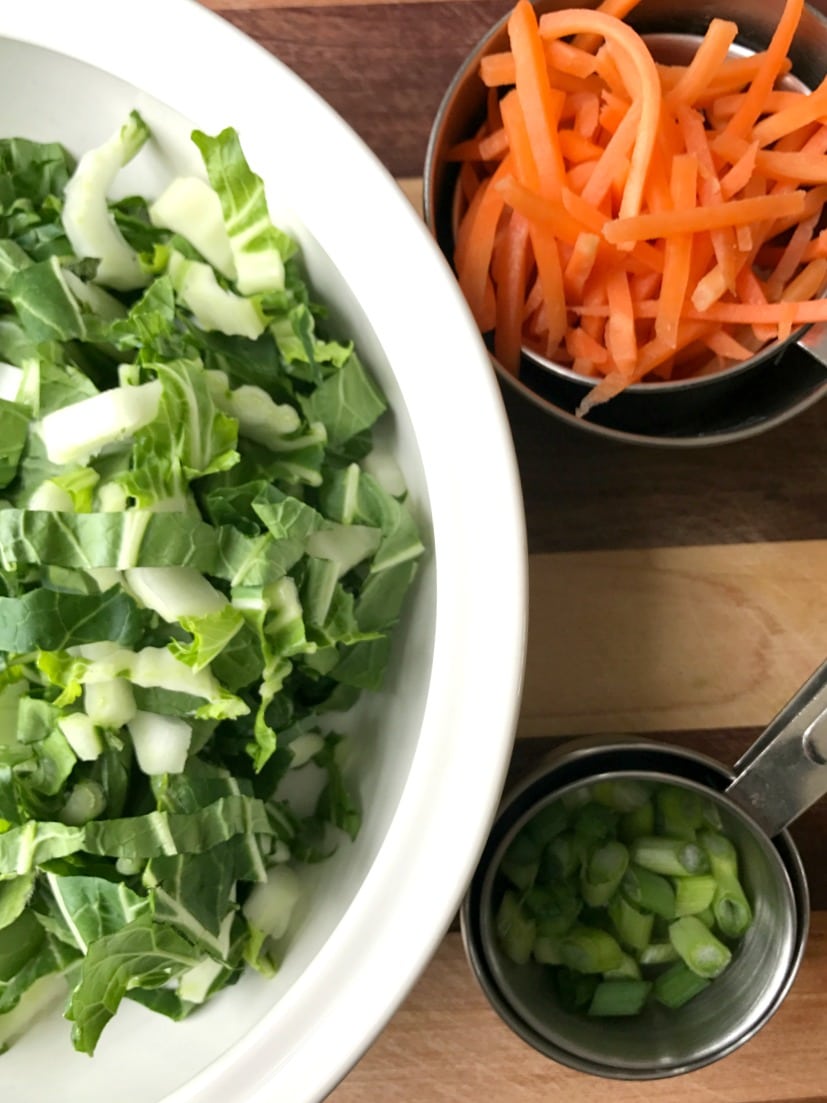 I also used matchstick carrots and some scallions for garnish.  You could easily add bell peppers, mushroom, or any other veggie you want to try out!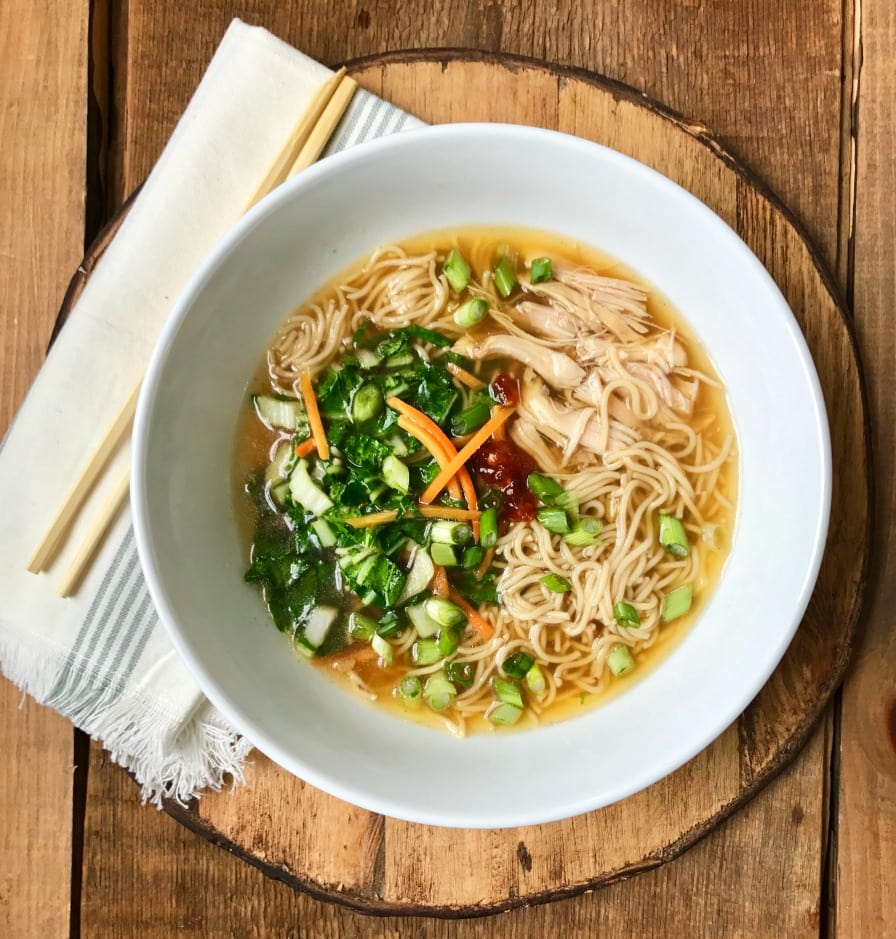 The veggies and noodles cook in the hot broth afterwards, so you can really fix it to your liking!  And we are not egg on ramen people, but you can easily make soft boiled eggs right in your IP if you want them!  Just cook for 5 minutes on low pressure, and then do a quick release and place directly into an ice bath.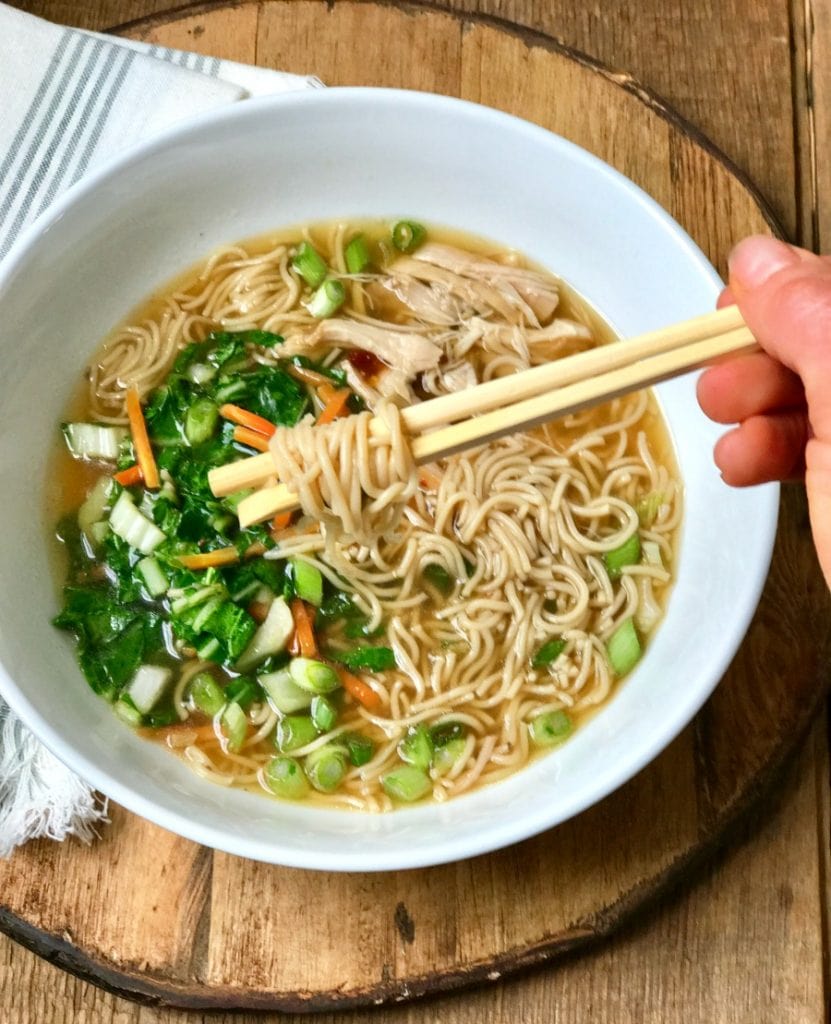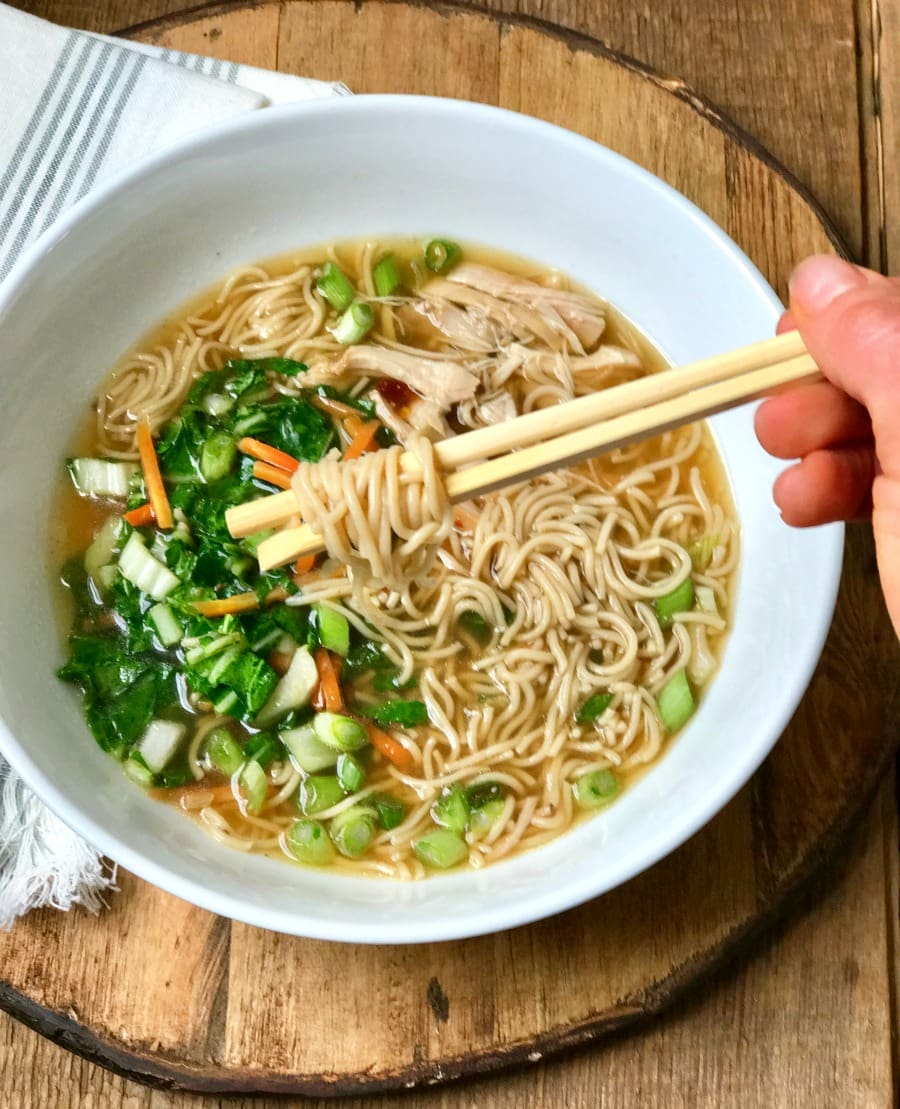 I love adding a little chili paste on mine and even some extra ginger – I can never have enough ginger!
I hope you LOVE these 21 Day Fix Ramen Noodles as much as we do.  As always, let me know what you think.  It makes me so happy to hear from you!
Serving Size: 1/2 cup of noodles and 1 3/4 cup of soup
Instant Pot Ramen Noodles | 21 Day Fix Ramen Noodles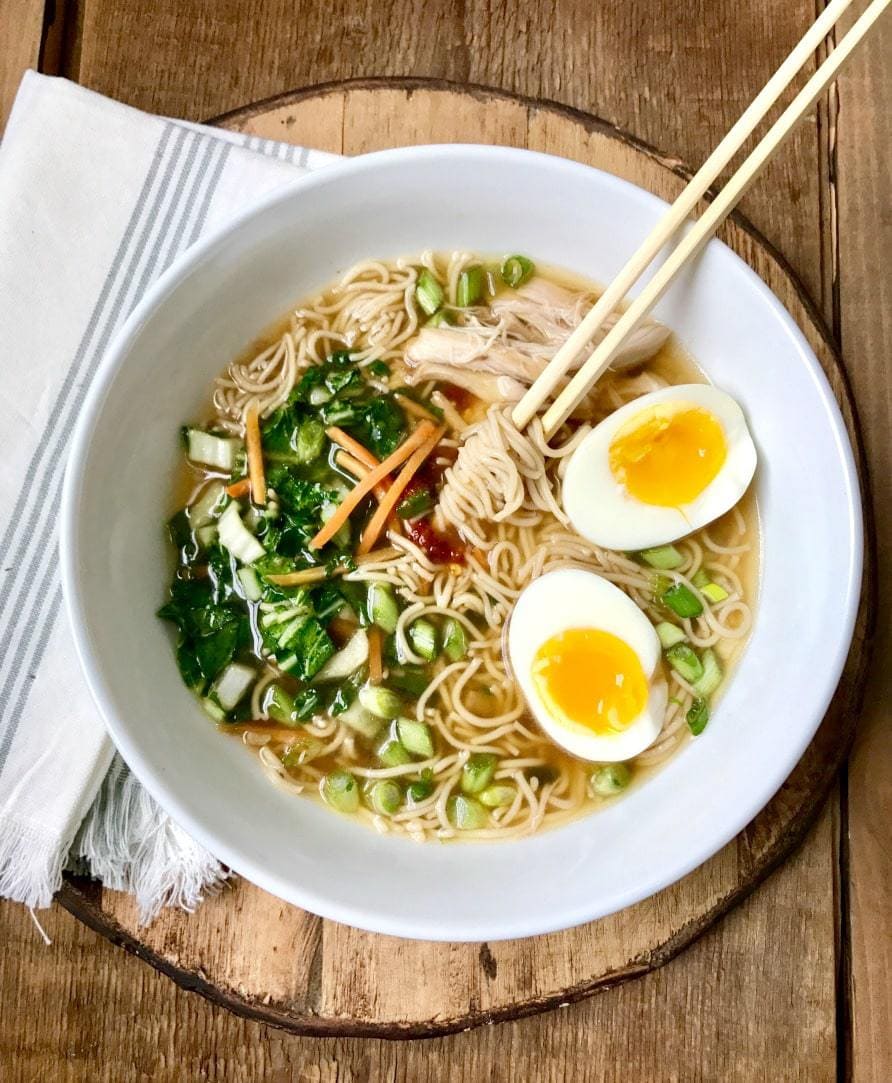 Ingredients
2 tsp sesame oil
2 tablespoons grated or finely chopped ginger
1 1/2 tablespoons minced garlic
4 cups stock (I used chicken, but vegetable would also work)
3 1/2 cups water
1 1/4 lb skinless, bone-in chicken thighs (you can sub boneless)
1/3 cup coconut aminos (<-----click to see what I use)
2 ramen noodle cakes (<------click to see what I use)
1-2 cups finely chopped baby bok choy greens or finely chopped baby kale
1-2 cups shredded carrots
Himalayan or sea salt
1/4 cup chopped scallions or chives for optional garnish
fresh chili paste (or sub sriracha)
2 soft boiled eggs for garnish
Instructions
Set Instant Pot to saute and add sesame oil once the pot is hot. Stir in garlic and ginger and sauté until fragrant, being careful not to burn the garlic. Add in chicken, stock, water, and coconut aminos. Lock lid and press the "soup" setting or manual/pressure cook for 30 minutes.
After cook time is through, remove chicken and let cool. Skim the top of the broth to remove any fat. If you have super picky kids, you can strain out the ginger and garlic, but I leave it in!
Add ramen noodle cakes into the IP and place cover on the pot. The noodles should cook in the steam in just a few minutes. As soon as the noodles are soft, remove them from the pot and use your yellow container or a 1/2 measuring cup to portion out into four bowls.
Next add the greens and the carrots to the pot. If your broth isn't hot enough for them to steam in, turn your pot to sauté and stir your veggies as they soften or cook on manual for zero minutes.
When your veggies are cooked, carefully remove the chicken from the bones (it should fall right off) and add it the pieces to the pot. Taste the broth and season with salt (I used 1/2 tsp) and more ginger, if you want - I love to add more, but I am crazy for ginger.
Scoop 1 3/4 cup of soup on top of each bowl of noodles and garnish with scallions, dash of fresh chili paste, and soft boiled eggs (if you want!)
21 Day Fix Container Count:
4 servings - each is 1 yellow, 1 red, 1/2 - 1 green (depending on how many veggies you use - see post) and 1 tsp
7.6.7
199
https://confessionsofafitfoodie.com/2018/02/21-day-fix-instant-pot-ramen-noodles/
Confessions of a FIt Foodie
Join the newsletter
Subscribe to get our latest content by email.
Related posts: