Ever wondered, what is Coconut Aminos
and why it's a better choice than soy sauce?  Read on to find out and to get some great Coconut Aminos recipe ideas!  This post contains affiliate links for products I'm obsessed with.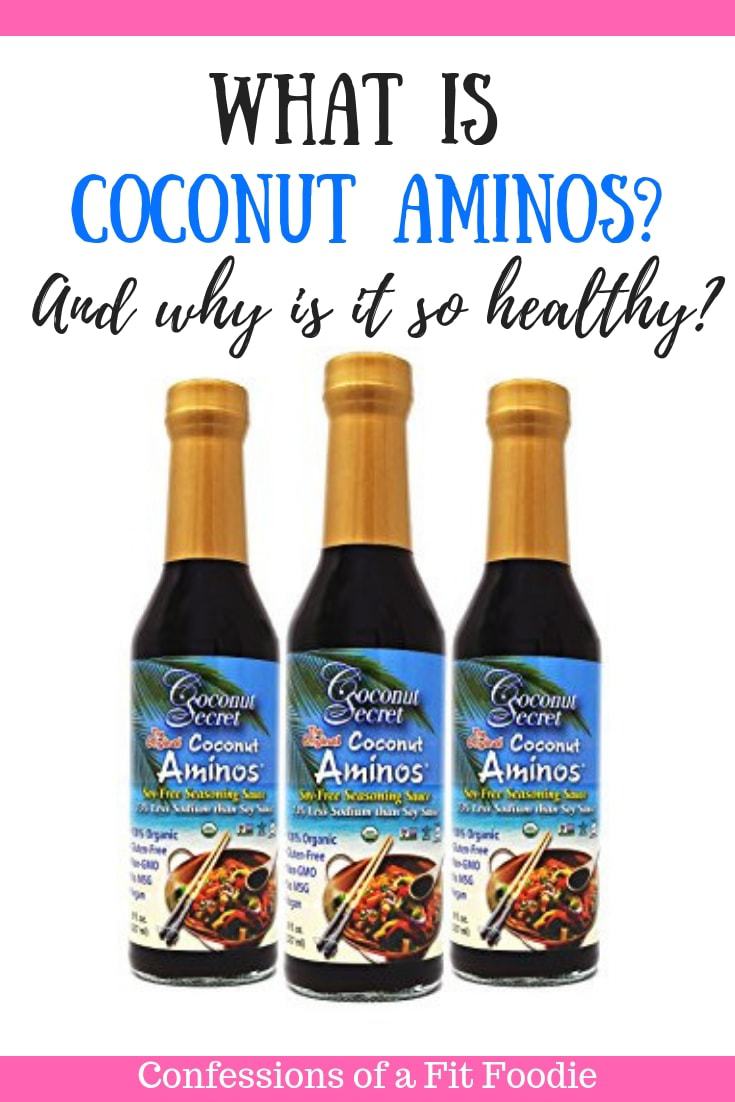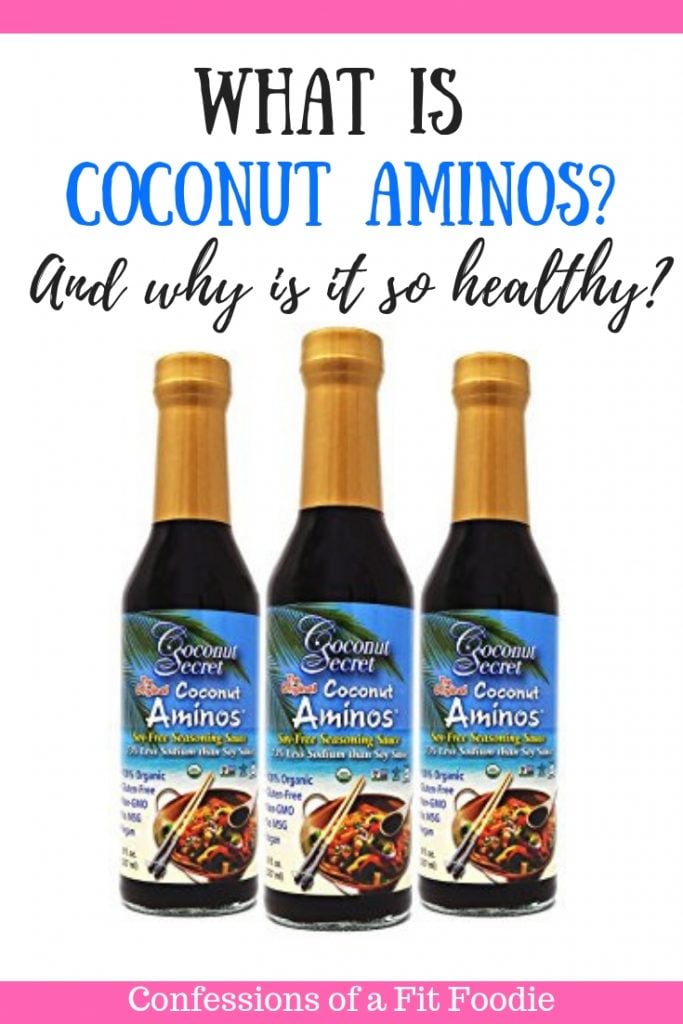 What is Coconut Aminos?
If you are a regular reader of my blog, you know I LOVE to use Coconut Aminos
in all of my Asian inspired recipes, but I often get the question, What is Coconut Aminos?  Very simply, Coconut Aminos
is a gluten and soy free soy-sauce alternative.  It has a very similar flavor profile as soy sauce, but it has a TON of health benefits, as well. But this is just the simple answer!  There are more reasons why Coconut Aminos is my go-to!  Keep reading!
What does Coconut Aminos taste like?
First, Coconut Aminos does NOT taste like coconut.  It has a similar umami flavor to soy sauce, but it is slightly sweeter and definitely not as salty.  I totally prefer it now and people can't tell the difference when I cook with it!
Soy Sauce VS Coconut Aminos
While soy sauce is a popular ingredient in Asian cuisine, it has a very high sodium content.  It also usually contains GMO soy, and gluten – two ingredients that we avoid in my family.  And the high sodium content isn't a good choice when you are trying to cook healthier for the 21 Day Fix.
Most 21 Day Fix recipes call for low sodium soy sauce, but the sodium level in this can still be high, and the ingredients will not give you the same benefits as Coconut Aminos
.
My bottle of Coconut Aminos
has a sodium level of 90mg per tablespoon, or 4% DV.  My Organic Low Sodium Soy Sauce has 680mg, or 28%DV.  That's a HUGE difference!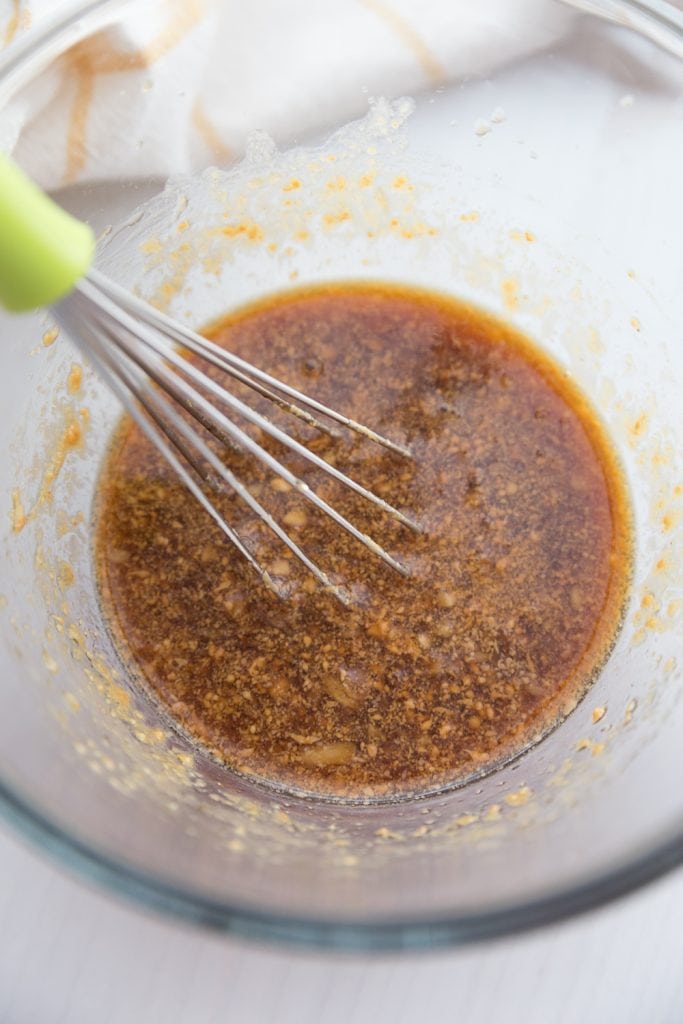 Why is Coconut Aminos good for you?
Unlike heavily processed soy sauce, Coconut Aminos
are made simply with two ingredients: coconut sap and sea salt. Coconut Aminos are gluten-free, non-GMO, soy-free, MSG-free, kosher, keto friendly, Whole 30 compliant, vegan and often organic. They also reap all the health benefits found in whole coconut and have a number of nutritional qualities all on their own.
The best part about Coconut Aminos is that it offers 17 of the 20 key amino acids we need to stay healthy and active. The human body can only naturally produce 10 of them; the rest we have to absorb through nutritious food!  These amino acids help with muscle repair, brain and nervous system coordination, Immunity, and high energy levels.
Coconut Aminos
is also a great source of Vitamin B and Vitamin C.
In addition, using Coconut Aminos
can:
Help regulate cholesterol by raising HDL, or the good cholesterol.
Reduce risk of diabetes;  coconut Aminos is also low glycemic, so it won't cause blood sugar spikes!
Aid in weight loss by increasing  adiponectin (a protein hormone that is involved in regulating blood glucose) which has been related to lower fat levels in the body.
Strengthen the immune system because it's so high in antioxidants.
Reduces inflammation in the body.
Pretty great, right? All in a healthy, tasty condiment!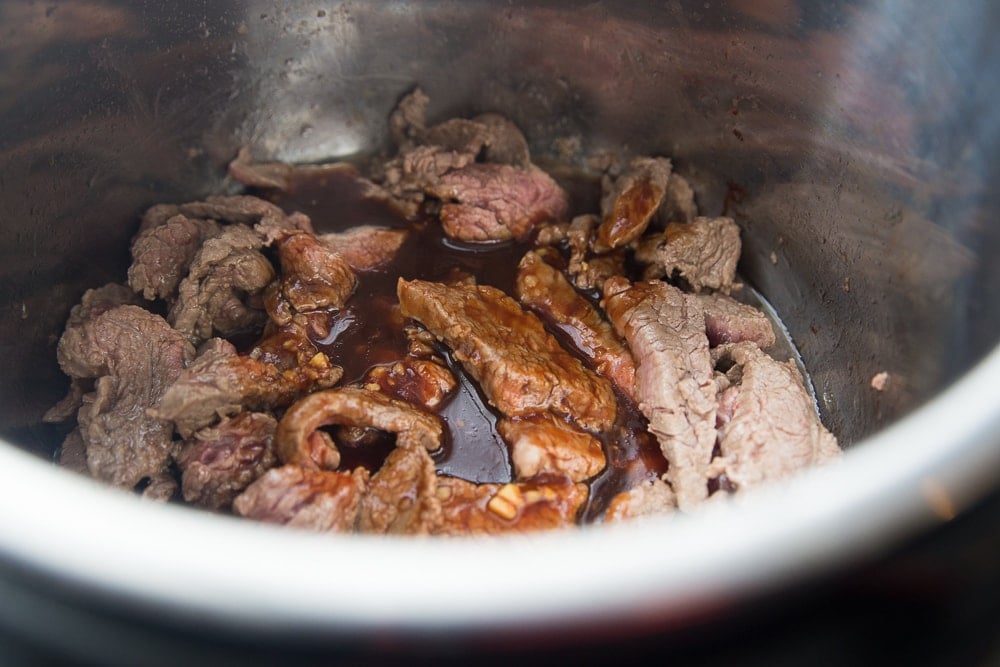 **Important Note – Liquid Aminos is NOT the same as Coconut Aminos!
Don't be fooled by Liquid Aminos.  Although this product is gluten free, it is not the same as Coconut Aminos at all – the sodium content is very high – higher than Low Sodium Soy sauce and the ingredients aren't always clean.  It's a common mistake to confuse the two, but they are very different products.
Where can I buy Coconut Aminos?
My favorite brand of Coconut Aminos
is Coconut Secret
because it doesn't have any added sugar.  Luckily, I can find it in several of my grocery stores.  One store has it with the healthy, gluten free foods, and another has it right with the other soy sauces.  So always ask if you can't find it!
If you can't find Coconut Aminos
at your local grocery store, you can buy it on Amazon
or on Thrive Market (new members get 25% off!) if you are a member.
Trader Joe's also has their own brand.  I use theirs in a pinch because it has added sugar, but it's very little and still a healthy choice!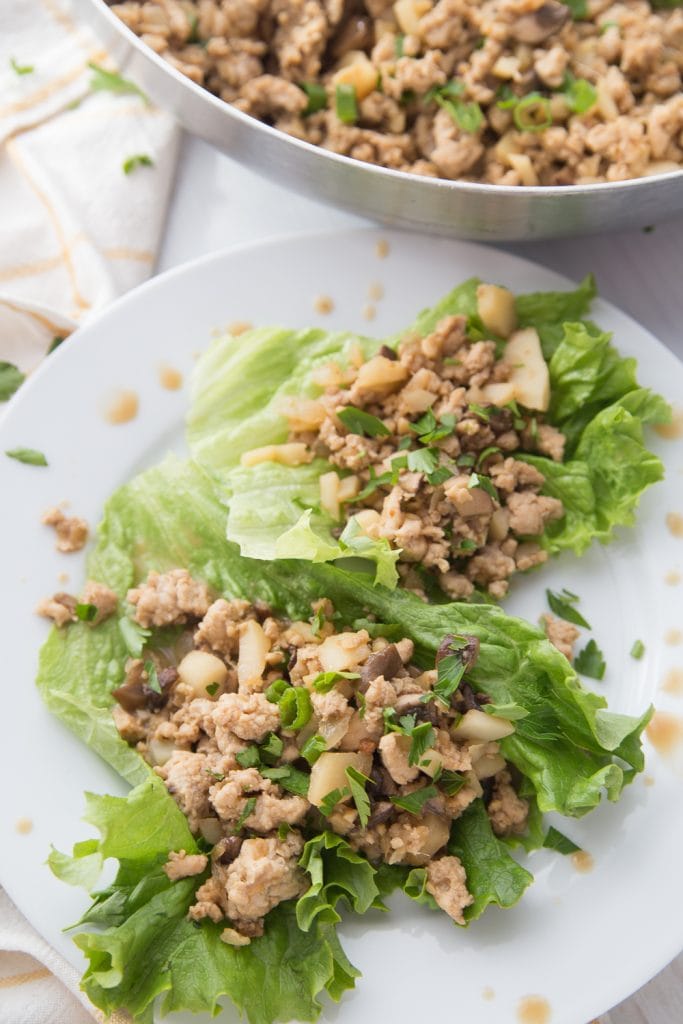 What are some Recipes that use Coconut Aminos?
If you're looking for some delicious ways to use Coconut Aminos, I've got you covered with some of the most popular recipes from my archives!
Healthy Chicken Lettuce Wraps | PF Changs Copy Cat Lettuce Wraps | 21 Day Fix | Weight Watchers | 2B Mindset
Instant Pot Chicken and Broccoli (21 Day Fix)
Instant Pot Asian Steak Lettuce Wraps | 21 Day Fix Asian Steak Lettuce Wraps
Instant Pot Ramen Noodles (Stovetop Option) | 21 Day Fix Ramen Noodles (Gluten-free/Dairy-free)
Instant Pot Asian Pork Tenderloin (21 Day Fix)
21 Day Fix Instant Pot Asian Chicken
21 Day Fix Kung Pao Cauliflower
Simple Stir Fry with Chicken and Veggies