This 21 Day Fix Kung Pao Cauliflower is one of my favorite new recipes! It works as an appetizer, side dish, or mixed with your favorite protein for lunch or dinner. This post contains affiliate links for products I'm obsessed with.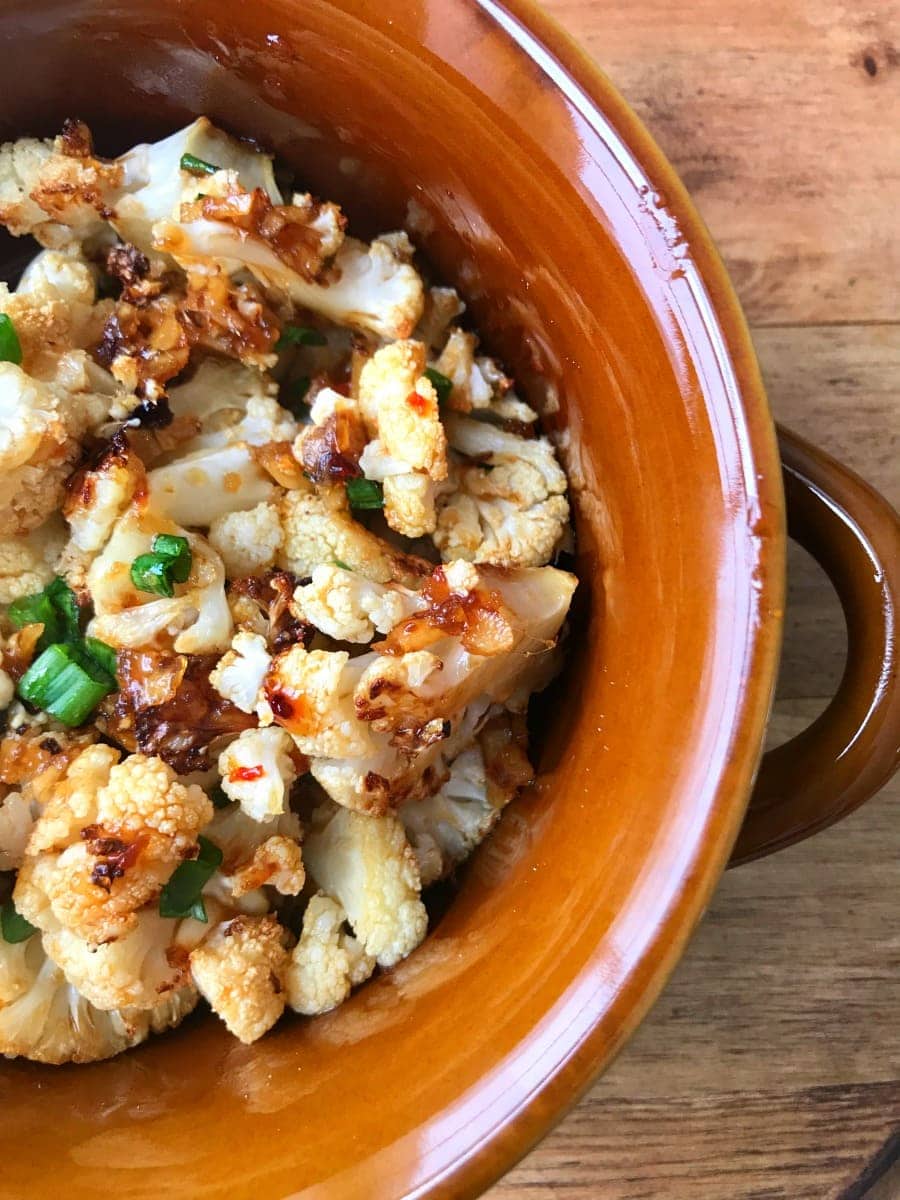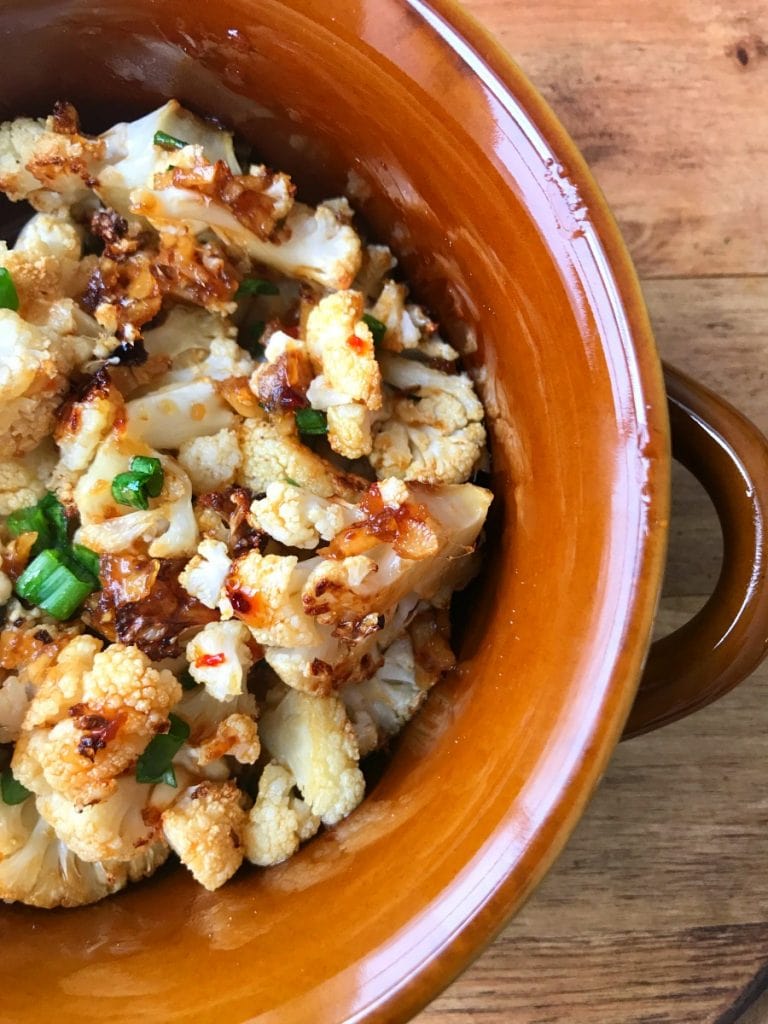 Confession #139 – I'm geeking out over cauliflower again you guys.
And not just any cauliflower – this roasted Kung Pao Cauliflower. I know I have said it before, but Cauliflower is magic.
My husband and I went out over Christmas break to one of my favorite local restaurants, Harvest, which would be a favorite even if it wasn't located near a Trader Joes AND a JCrew Factory (I mean…this is excitement in my life). Anyway, I ordered the Kung Pao Cauliflower on their appetizer menu and I literally haven't stopped thinking about it and all it's gingery goodness since.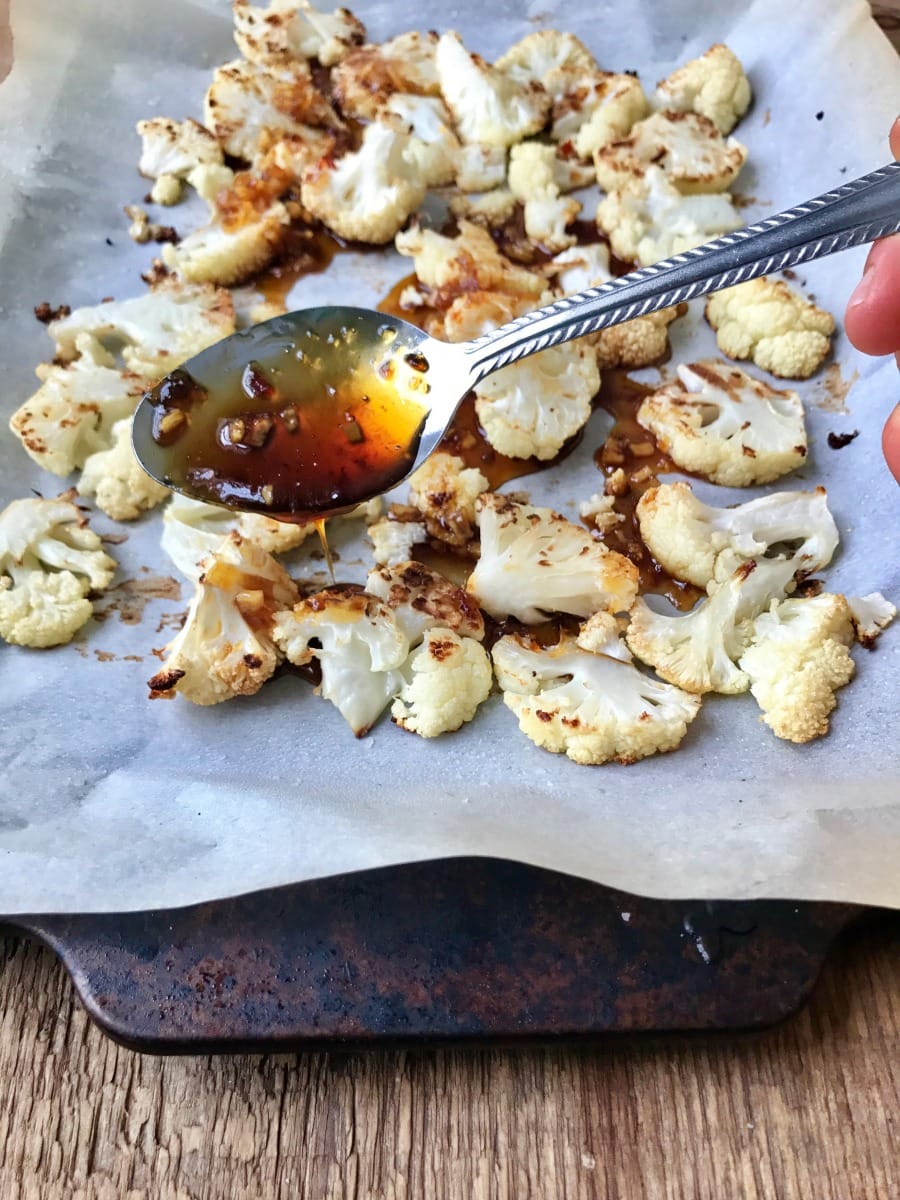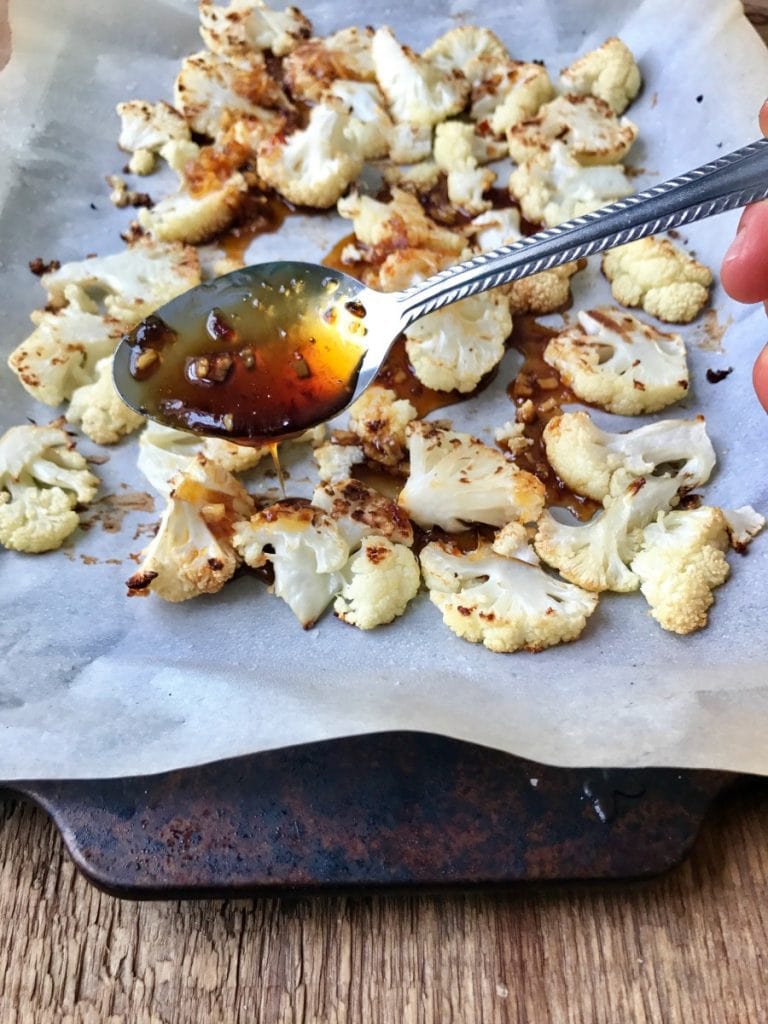 I finally had to attempt to recreate it at home and, wow, it did NOT disappoint. The spicy sweet ginger sauce was nearly identical to the one at Harvest, and maybe even a little better since I could control the thickness (aka make it extra thick and yummy).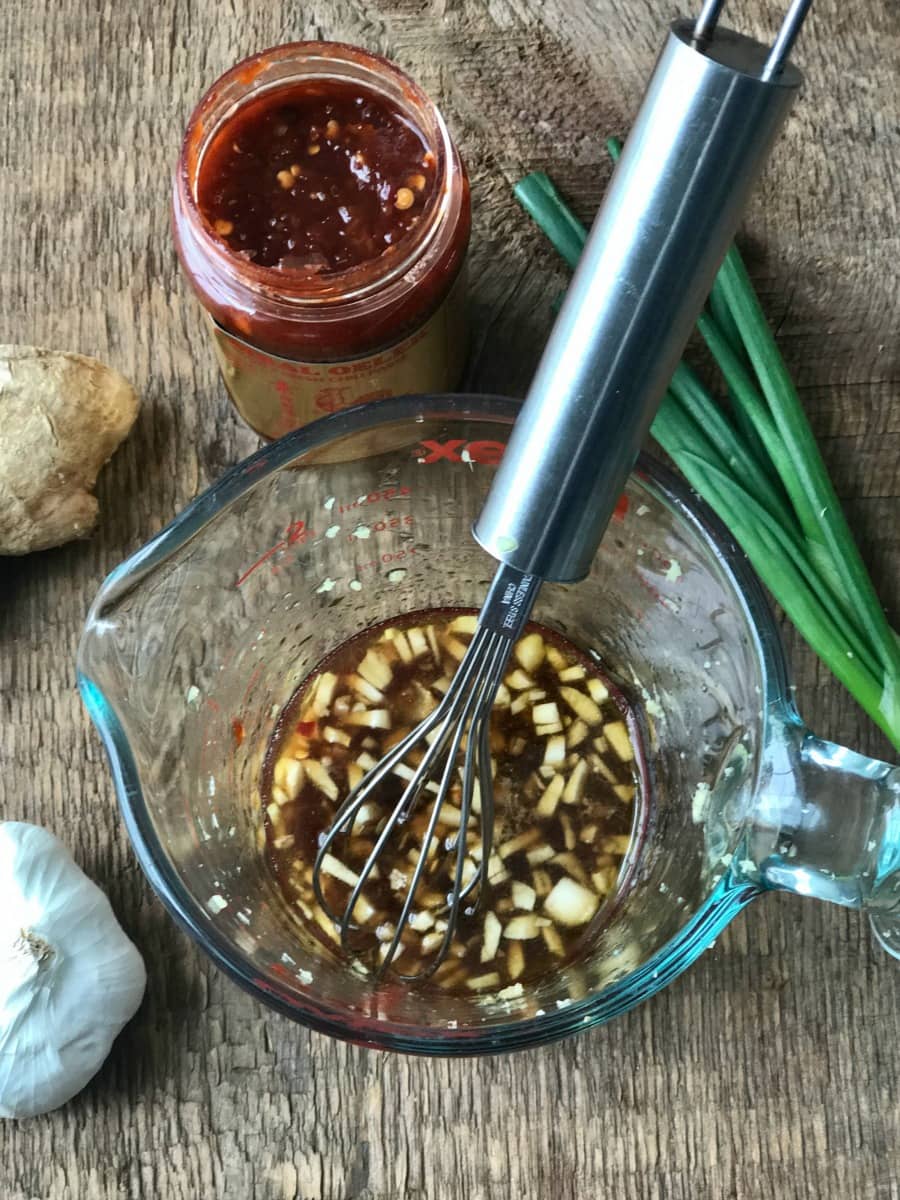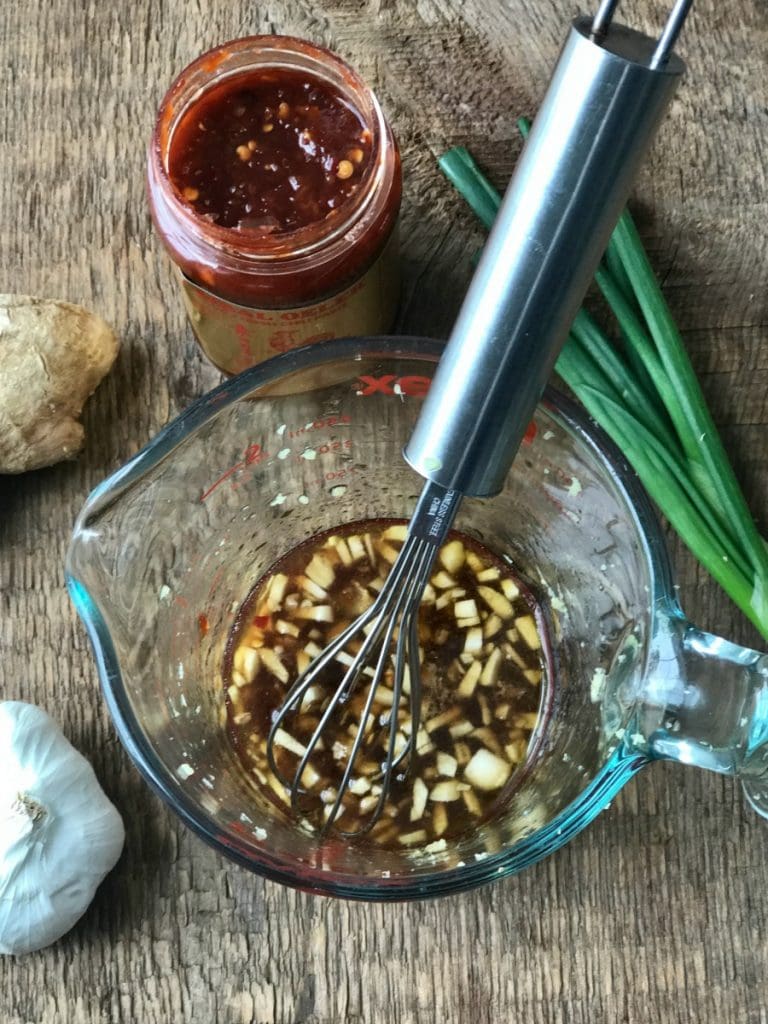 This sauce is everything…and I hope you are ok with me putting on everything from here on out. Kung Pao on all the things coming soon!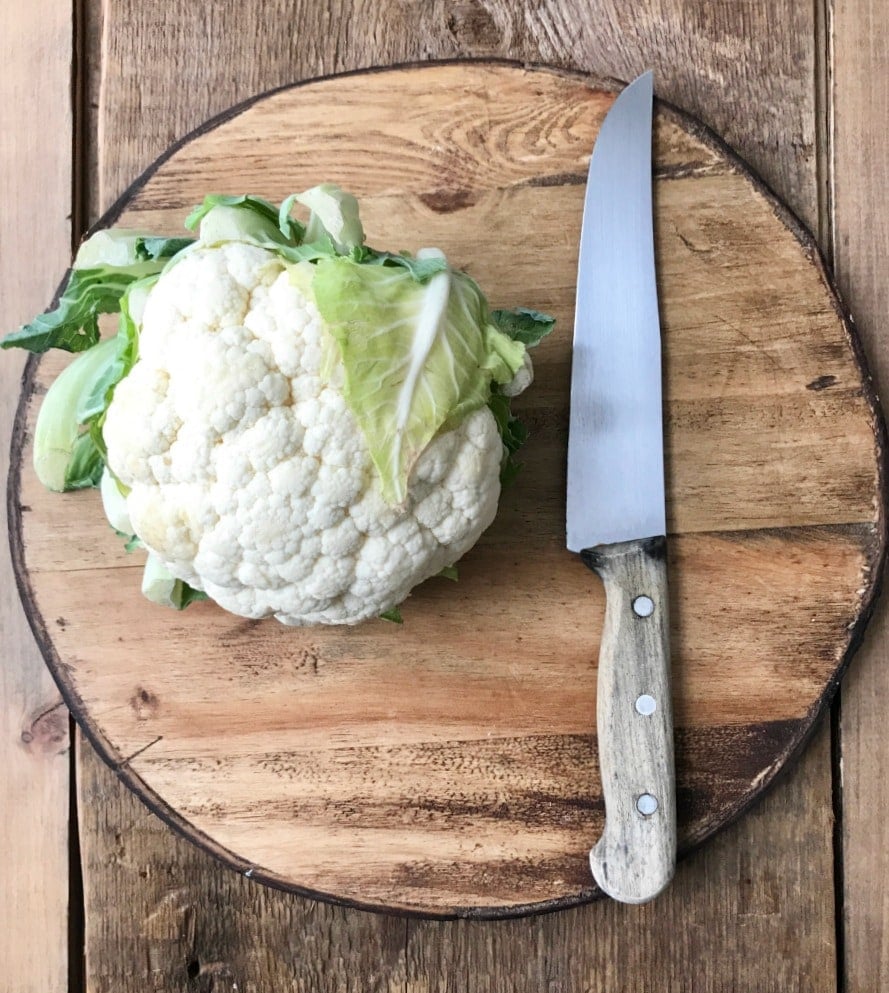 Traditional Kung Pao is stir fried, and you could definitely chop your cauliflower florets and sauté them, but I decided to roast mine because it's easier than standing at the stove. Your call.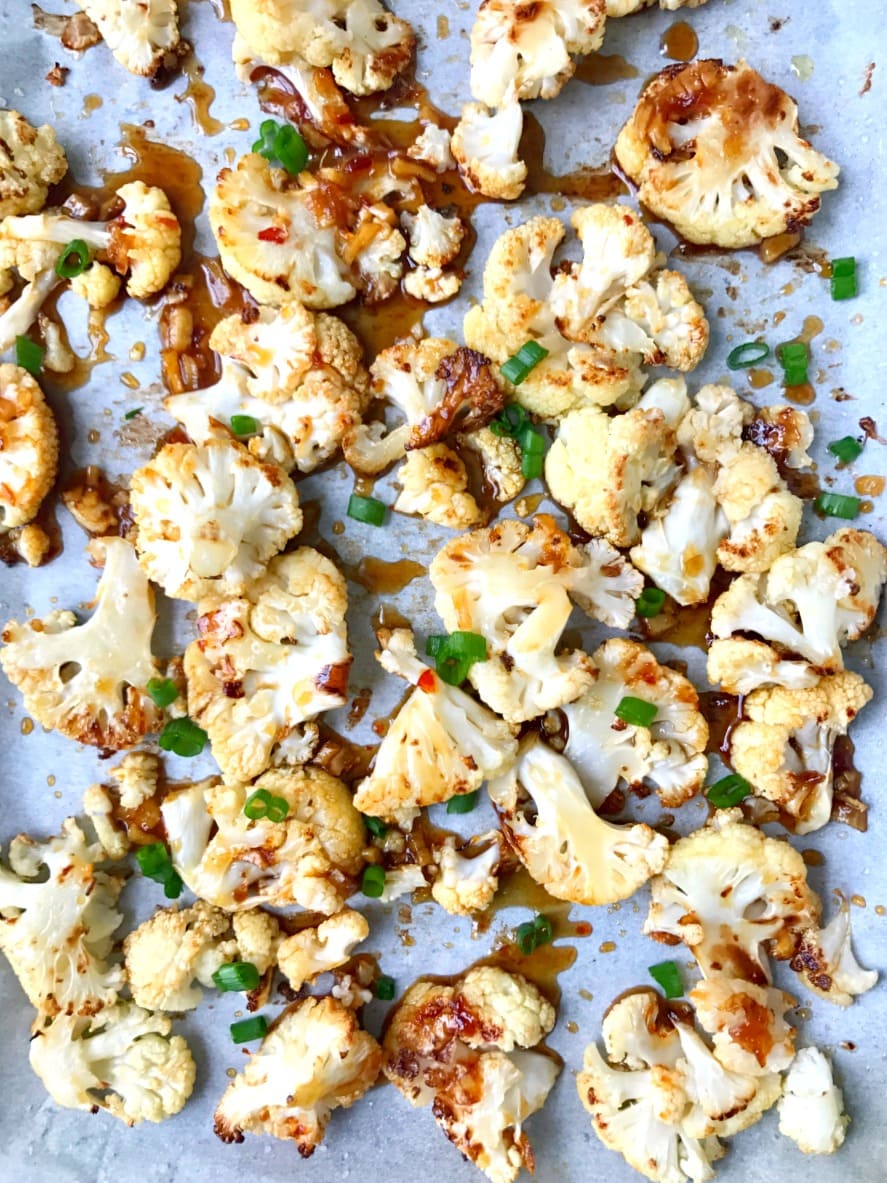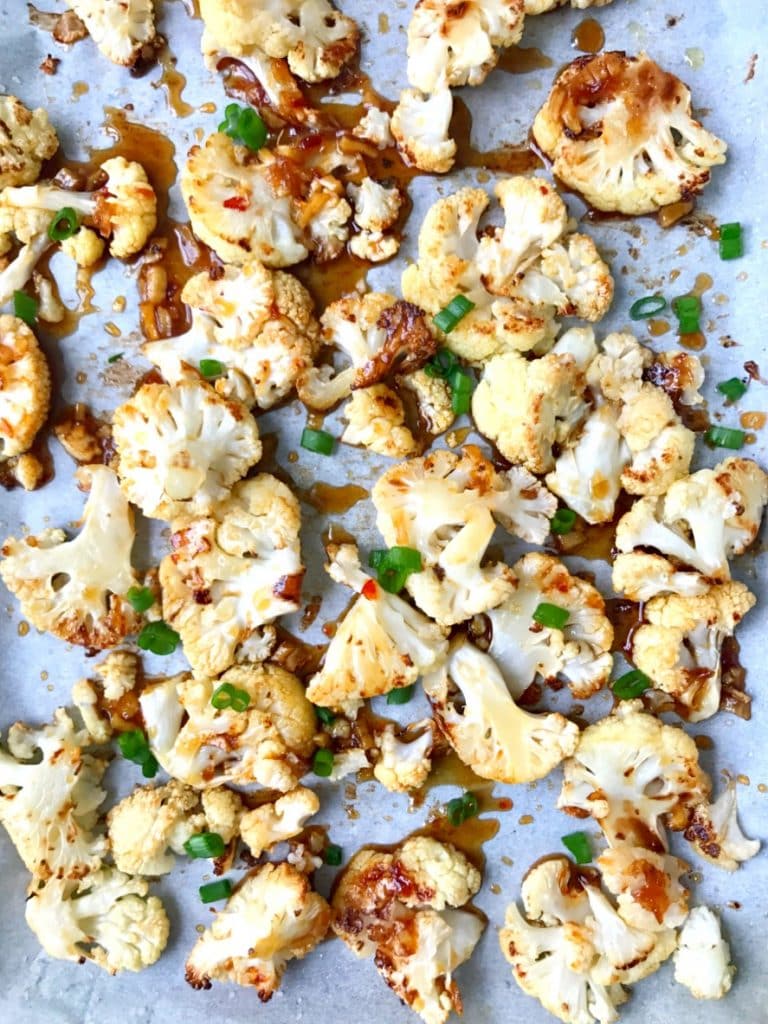 The one at Harvest was steamed, so I will definitely try this using my Instant Pot and let you all know…but I freaking loved the crispy edges of the roasted cauliflower mixed with the sticky sauce. Kinda like wings in a way.
And for the record, my husband was not thrilled when I ordered this as our app, but he loved it and ate more than I wanted him to. And my version, well, sadly, I didn't make enough to share. So the jury is still out…but I am totally ok with my choice on that.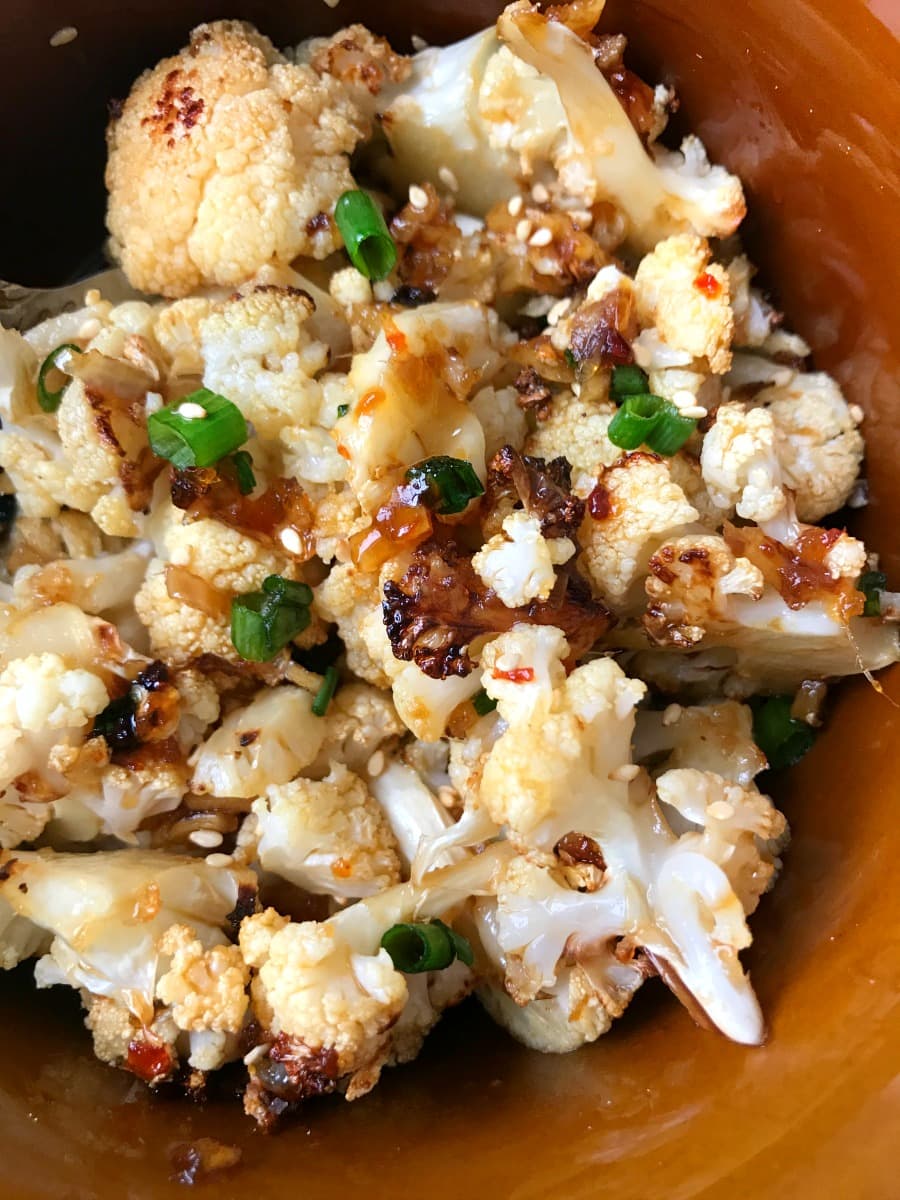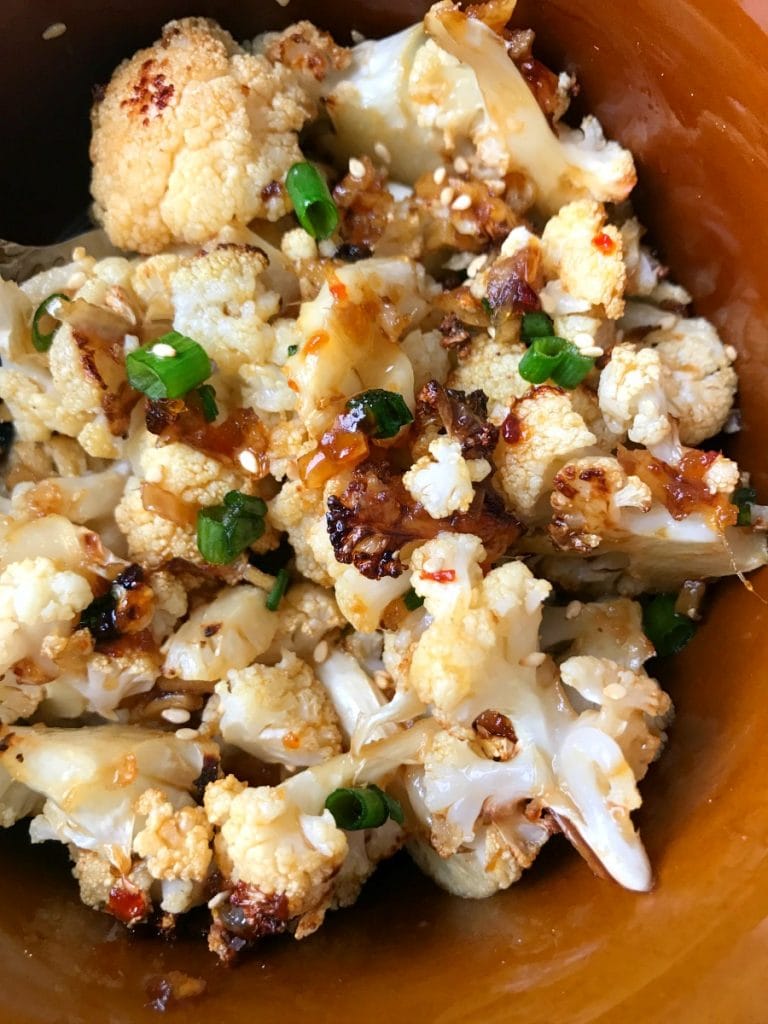 Looks like you'll have to trust me on this one. <3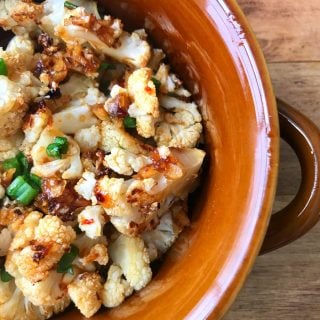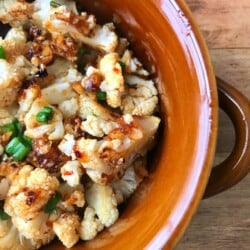 Kung Pao Cauliflower
This Kung Pao Cauliflower is one of my favorite new recipes!  It works as an appetizer, side dish, or mixed with your favorite protein for lunch or dinner.
Ingredients
1

large head

cauliflower

4 cups of florets

4

teaspoons

olive oil

3

tablespoons

coconut aminos

3

tablespoons

honey or maple syrup

1.5

tablespoon

rice vinegar

2.5

teaspoons

toasted sesame oil

½ to 2

teaspoons

chili garlic paste or sub sriracha

to taste (I used 1/2 tsp and then added more at the end)

2

cloves

garlic

pressed or minced

2

teaspoons

grated or minced ginger

Scallions

optional garnish
Instructions
Preheat oven to 425.

To prepare the cauliflower, use a sharp knife to slice off the base, then quarter it into four even wedges. Slice off the inner core areas, leaving the rest intact. Then slice into florets. Place pieces on a baking sheet lined with parchment paper and drizzle with olive oil.

Place cauliflower in the oven for about 25-30 minutes or until it's tender and golden on the edges, stirring at the halfway mark.

While the cauliflower is cooking, prepare your sauce by mixing the coconut aminos, honey/syrup, rice vinegar, sesame oil, chili garlic sauce, garlic, and ginger together in a small saucepan.

Bring the mixture to a boil over medium-high heat, stirring occasionally. Reduce heat to medium and cook, stirring often, until the sauce has thickened, about 5 minutes or until desired thickness.

After the cauliflower is finished roasting, drizzle Kung Pau sauce over and mix well.

Serve as an appetizer, side dish, or over your favorite protein for lunch or dinner.
Notes
21 Day Fix: 1 GREEN, 1 TSP, 2 sweetener TSP (per serving) WW: 6 points (per serving) [Calculated using chili garlic paste, and maple syrup]
Nutrition
Serving:
1
cup
Calories:
121
kcal
Carbohydrates:
16
g
Protein:
0.2
g
Fat:
7
g
Saturated Fat:
1
g
Polyunsaturated Fat:
1
g
Monounsaturated Fat:
4
g
Sodium:
256
mg
Potassium:
22
mg
Fiber:
0.1
g
Sugar:
13
g
Vitamin A:
1
IU
Vitamin C:
1
mg
Calcium:
4
mg
Iron:
0.1
mg