An easy step-by-step tutorial on how to meal prep sweet potato toast in large batches for quick and easy breakfasts or healthy buns!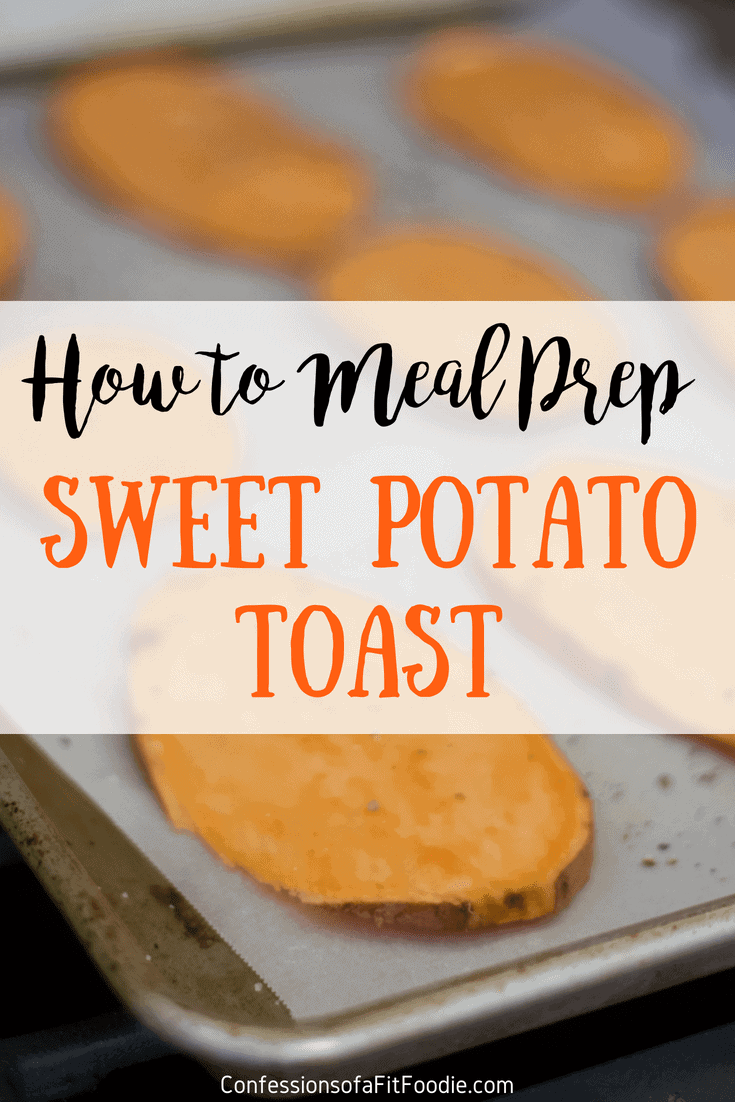 Sweet potato toast had it's moment a few years back, but it's a trend I'm still crushing on pretty hard. And rightfully so since it's such a great alternative to bread and naturally gluten-free. I use it for everything from burger buns to morning toast with breakfast.
There is something so delicious about the subtle sweetness the sweet potato adds to a meal or snack. Oh – and topped with a little sea salt, I am in serious heaven.
The problem is, with two kids and a busy schedule, I don't have the time to cook sweet potato toast in the toaster every time I want it because it takes multiple rounds to get it as toasty as I like it. So I figured out a solution to this issue!
Along with all the other things I meal prep, like brown rice and quinoa, I now cook sweet potato toast in large batches! Then, when I am rushing around in the morning, I can quickly toast a couple slices and make a breakfast sammie like this drool worthy one from Carrie Elle!
Today I am sharing my go-to method for making large batches of sweet potato toast at a time.
How to Meal Prep Sweet Potato Toast

Step 1
Preheat the oven to 400 degrees and line a baking sheet with parchment paper or use a large rimmed baking sheet and wire rack if you have one (I don't, but it's on my birthday list!).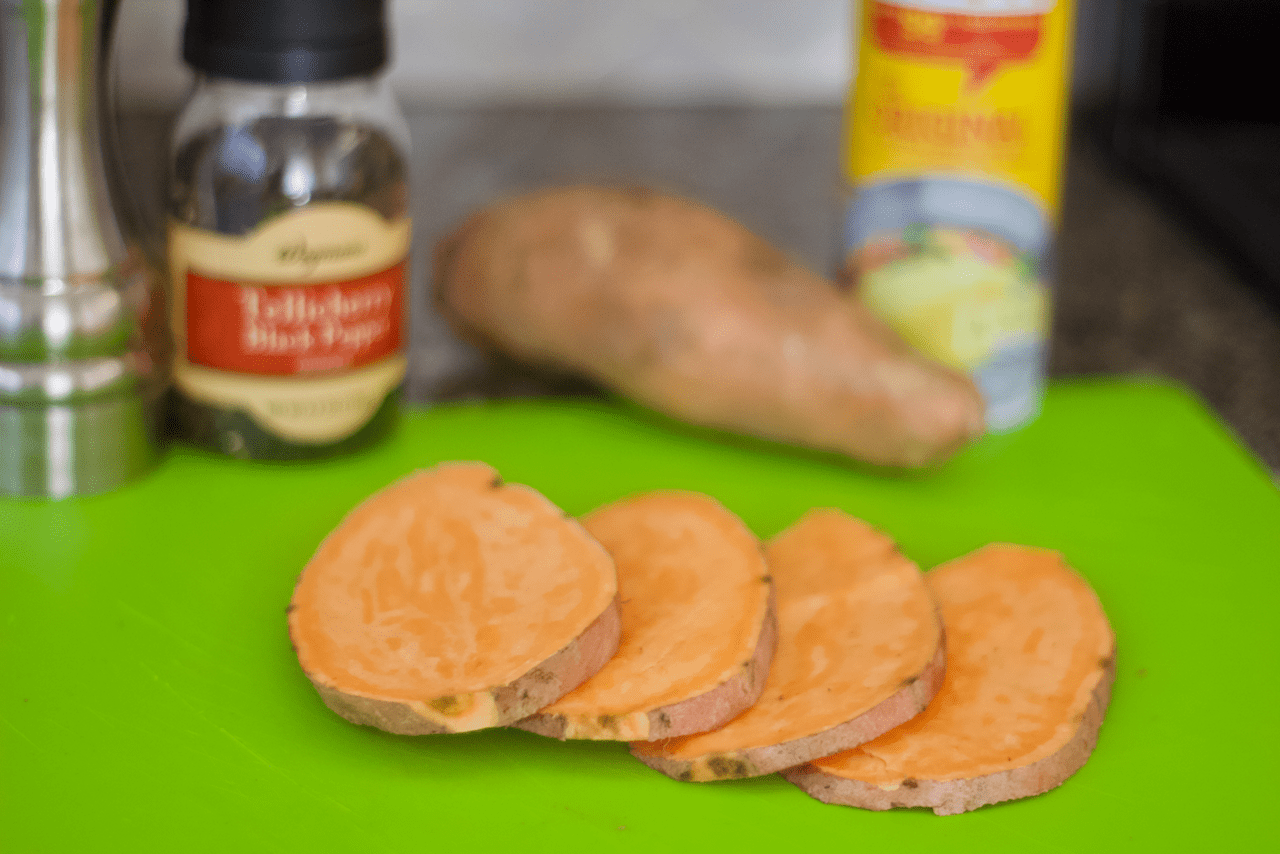 Step 2
Rinse and dry the sweet potatoes. Slice them lengthwise 1/4 inch thick, spray with coconut oil or olive oil cooking spray, and sprinkle with sea salt.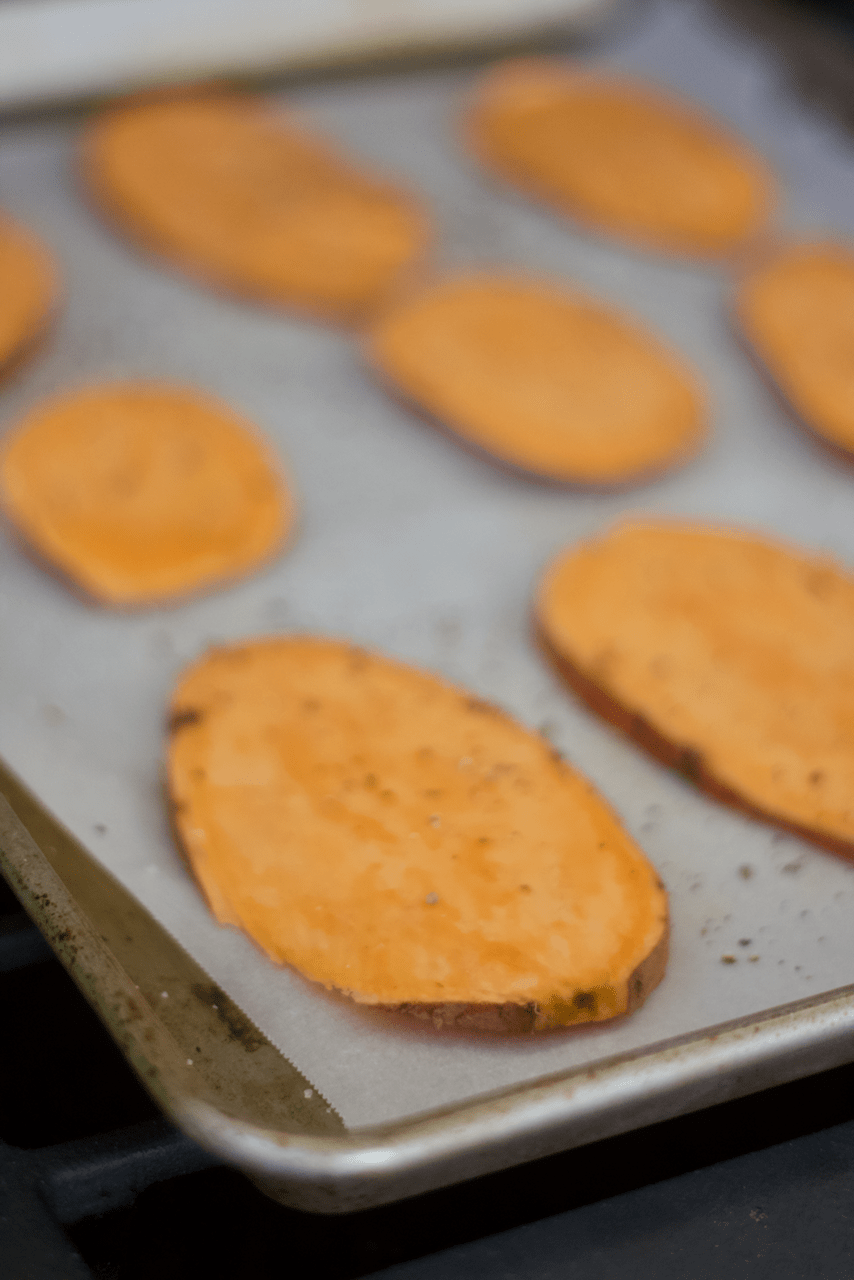 Step 3
Lay the sweet potato slices on the parchment paper or on the wire rack. Bake for 15 minutes on one side, flip, and bake for 15 minutes on the other side.
Step 4
Continue the above steps until all sweet potato slices are used up. Let cool completely before placing in ziplock bags or Tupperware and store in the fridge. When you are ready to heat, just toast in your toaster or even heat on a skillet while you are making some eggs and bacon! So easy!
And honestly, I think you could even FREEZE these…and I plan to try that next. I'll keep ya posted!
Now that you have all this sweet potato toast you need some ways to use it…right?! Here are a few of my favorite ways to eat sweet potato toast…
As a Breakfast Sandwich with bacon, egg, and avocado
With mashed avocado and DIY Homemade Everything Bagel Seasoning
With my 21 Day Fix Sloppy Joes , Pulled Pork, or Enchilada Beef Dip
Topped with Almond butter and sliced bananas
Spread with Hummus and topped with veggies
Used as a burger buns for my Blue Cheese Burgers or Turkey Burgers with Citrus Dijon & Goat Cheese
As far as container counts, I usually count 2 slices as 1/2 yellow. For all my WW readers: Green – 3 points, Blue – 3 points, Purple – zero points per 2 slices (about 1/2 cup)
What are your favorite ways to eat sweet potato toast? Leave me a comment below so I can try it for myself!