Balsamic chicken and zucchini skewers are a quick and easy grilled dinner. They're a healthy, 21 Day Fix that is perfect for using up some of your garden zucchini!
We just planted our summer veggie garden; it's a Mother's Day tradition that we started our first spring in our current home.  It's such a great gift, and the time spent with my daughter is the best!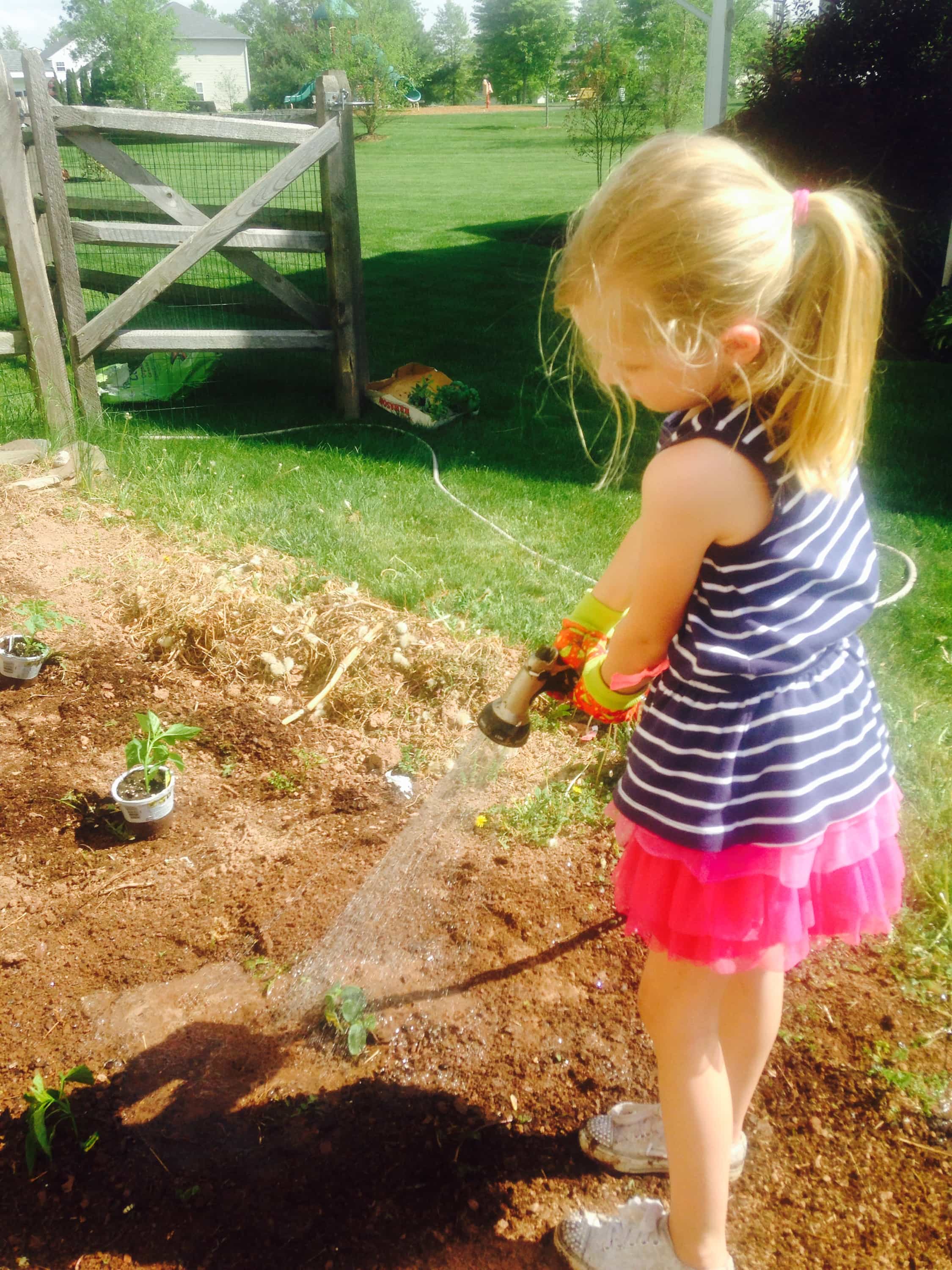 And now the waiting begins!
There is a time in July and August where I'm pulling ingredients from the garden each and every day for our meals.  My favorite crop is definitely zucchini (yippee for zucchini pizzas), and I make these easy and delicious balsamic chicken and zucchini skewers for weekend dinners throughout the summer.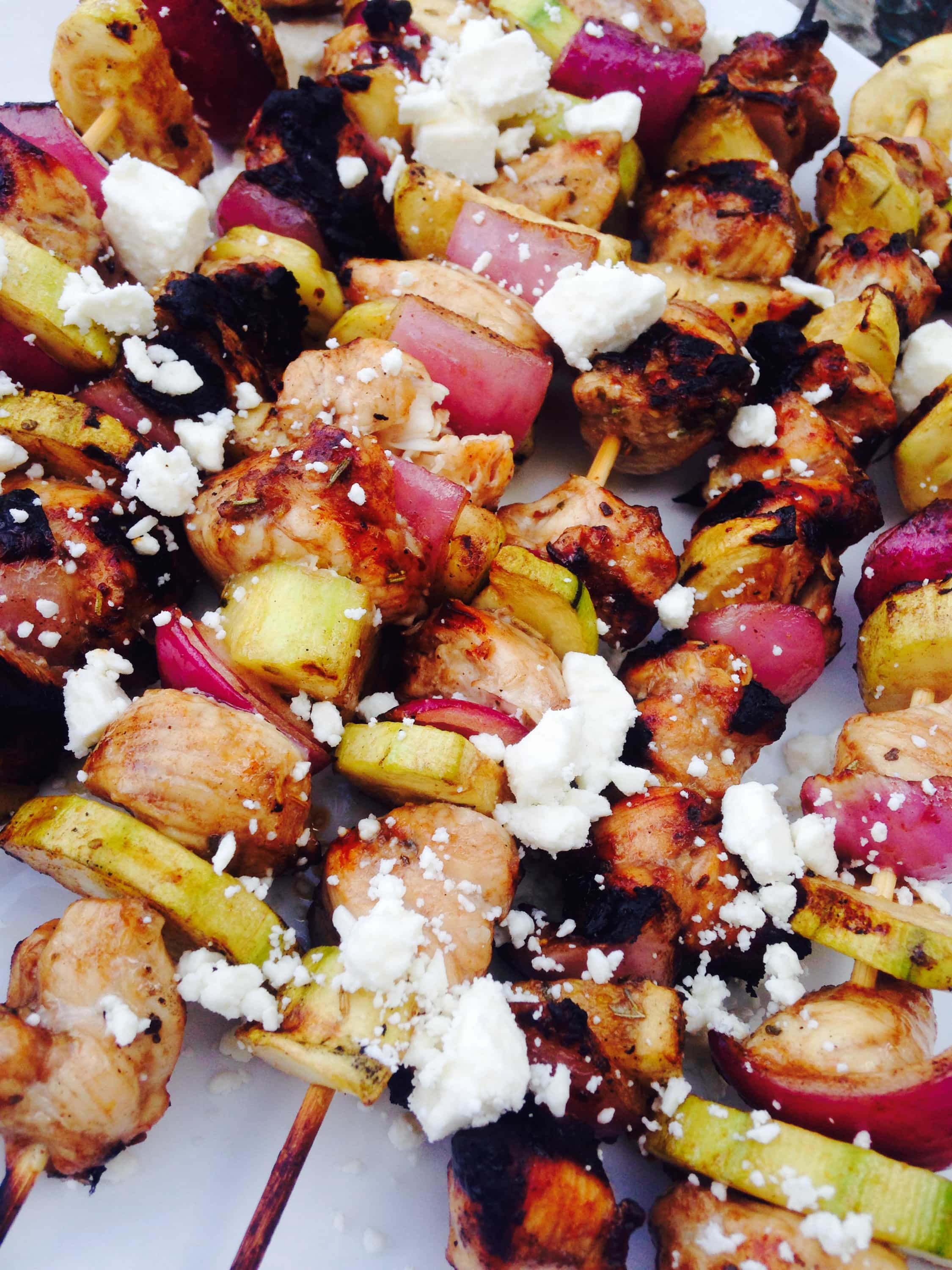 You can use any combination of vegetables that you want, as this balsamic marinade is totally versatile and downright yummy on anything!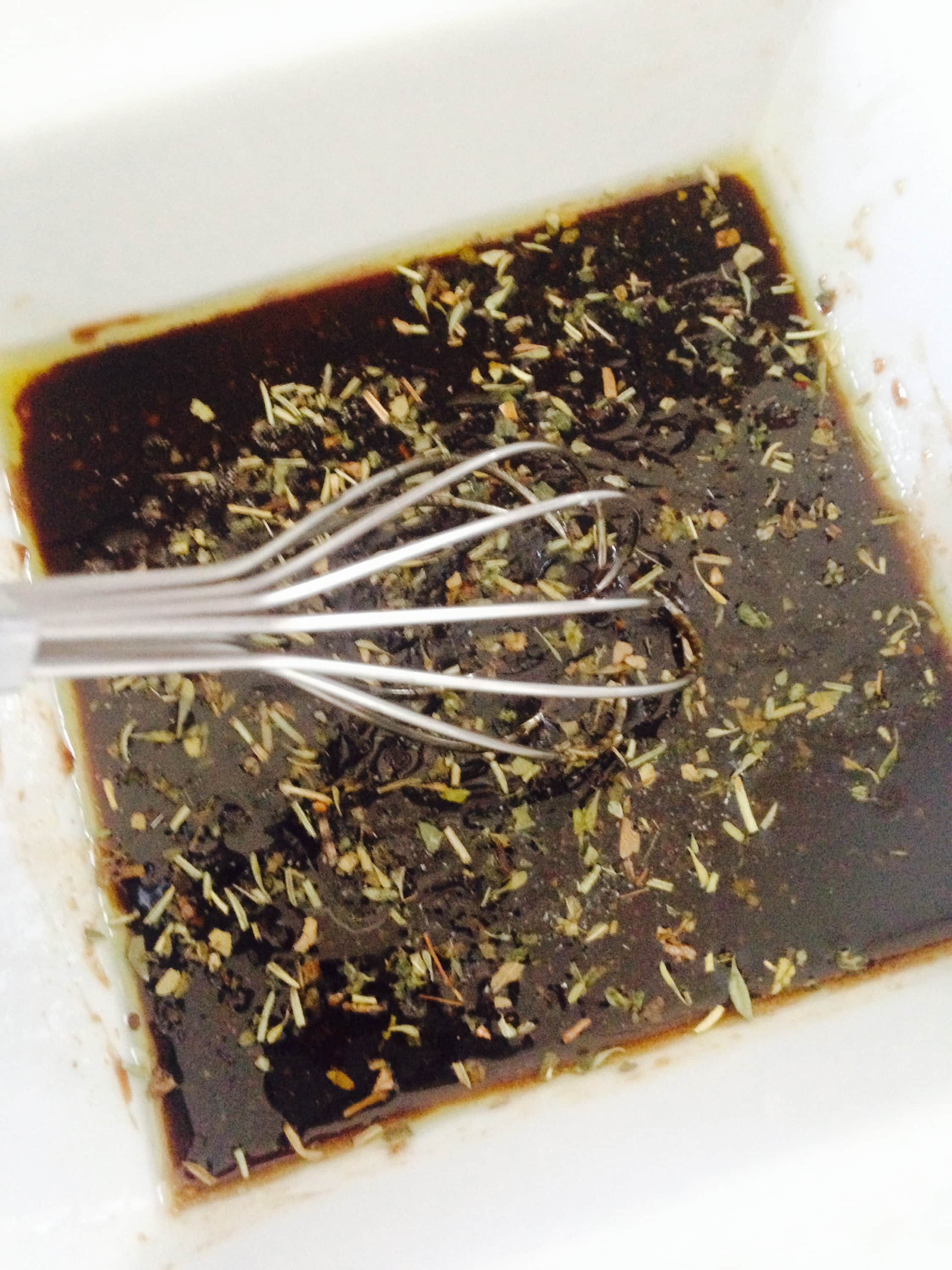 Here's the easy recipe for the balsamic chicken and zucchini skewers. Enjoy!
Ingredients
For the Marinade

¼ cup balsamic vinegar
2 tbsp olive oil
2 teaspoon minced garlic
2 teaspoons of honey
1 teaspoon dijon mustard
1 teaspoon oregano
¼ teaspoon garlic powder
¼ teaspoon onion powder
¼ teaspoon salt

Other Ingredients

1 pound chicken breast, cut into chunks (I used my RED to measure my portions)
1/2 red onion, cut into chunks
2 medium sized zucchini, cut into chunks
1/3 cup of feta cheese
wooden skewers, soaked in water to prevent burning
Instructions
Combine the first nine ingredients for the marinade and mix well
Pour half the marinade over the chicken and the other half over the veggies and let them sit for at least 30 minutes
Preheat your grill and assemble your skewers, alternating chicken and veggies
Cook 5-6 minutes on each side
Sprinkle with feta cheese. Enjoy!
21 Day Fix Container Count:
Makes 6 skewers - 2 skewers = 1 RED, 1 GREEN, 1/3 BLUE, 2 tsp
7.6.9.2
110
https://confessionsofafitfoodie.com/2015/05/21-day-fix-balsamic-chicken-and-zucchini-skewers/
Confessions of a FIt Foodie
Are you doing a round of the 21 Day Fix?  Don't do it alone – let me coach you! Contact me at trueconfessionsofafitfoodie AT gmail DOT com to join my current challenge group. The group offers daily motivation, recipe ideas, and the support of over 200 women. Check out my Etsy Shop for 21 Day Fix eBooks with full grocery lists, prep tips, and easy to follow recipes!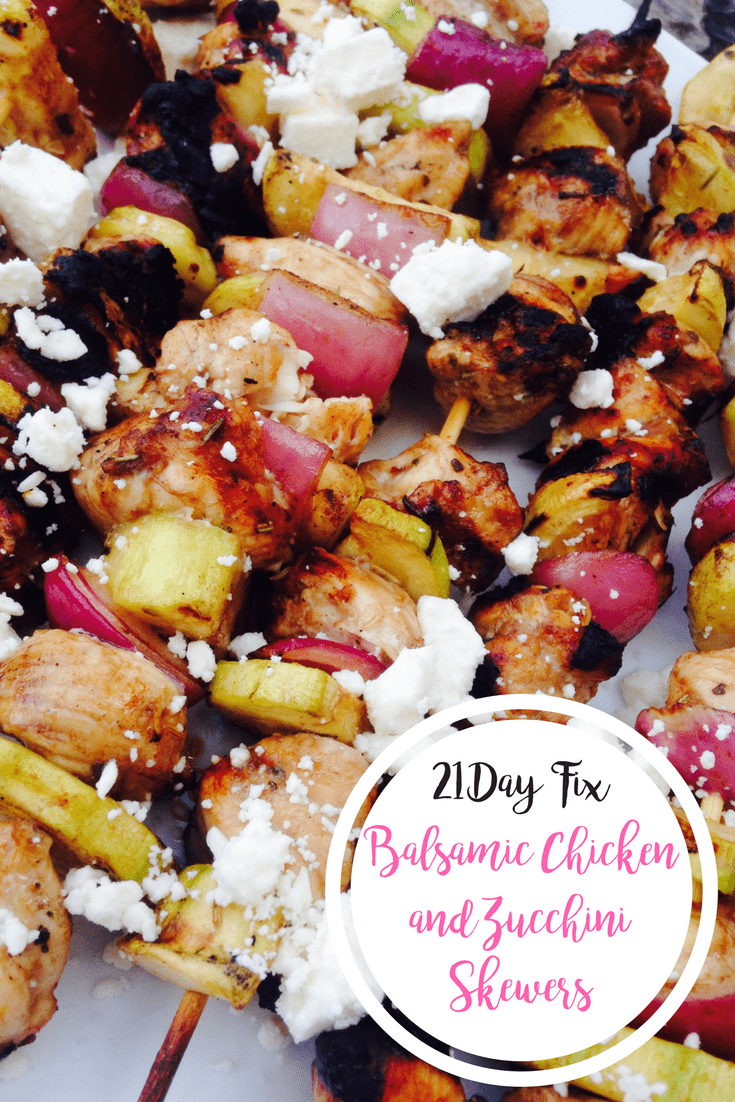 Join the newsletter
Subscribe to get our latest content by email.