Growing up in an Catholic Italian Family, we ate lots of Seafood, especially on Fridays during Lent.
I honestly could live off of seafood and one of the things I miss the most about Long Island is all the amazing fish markets and restaurants.  I didn't realize how lucky I was to have so many fresh and affordable seafood options!
My first job was actually at a fish market called Southside Fish and Clam – I was a counter girl in the restaurant part and spent my Friday nights ringing people up for their twin lobster dinner special.  Good times.
Anyway, these 21 Day Fix Seafood Recipes are perfect for Fish Fridays or any time of year!  Enjoy!
21 Day Fix Seafood Roundup 
Shrimp
Spaghetti Squash Shrimp Scampi
Cajun Style Shrimp and Grits – The Foodie and The Fix
Shrimp, Kale, and Butternut Squash Saute 
Coconut Bang Bang Shrimp – Diary of a Shrinking Princess
Thai Shrimp and Vegetables – The Foodie and The Fix
Crab
Healthy Crab Cake Mac & Cheese – The Foodie and The Fix
Spicy Crab Sushi Bowl – Taylor'D 2 Fitness
White Fish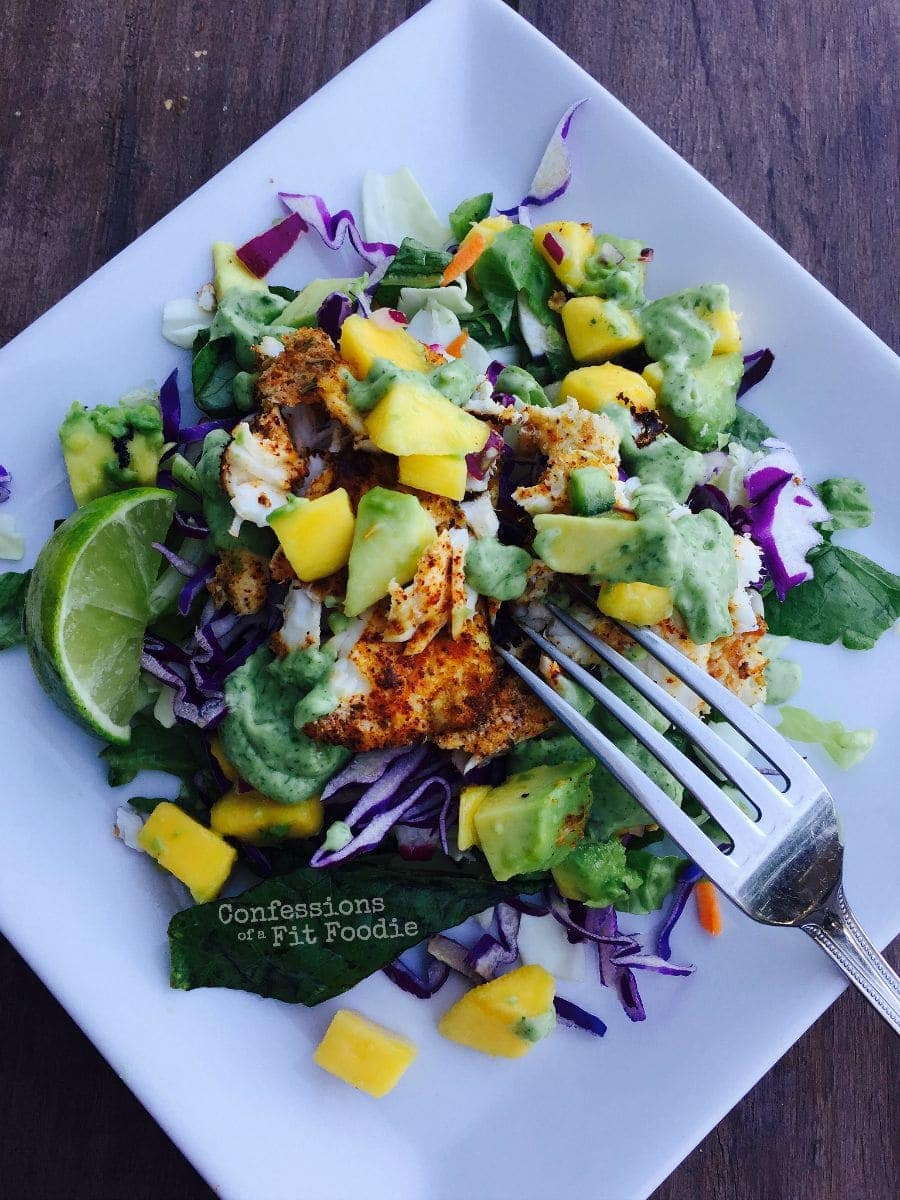 Fish Tacos with Avocado Mango Salsa 
Blackened Tilapia with Cucumber Avocado Salsa – The Garlic Diaries
Halibut Fra Diavolo – The Foodie and The Fix
Chile Lime Cod – Potentially Lovely
Crispy Fish Bites with Lemon Shallot Dipping Sauce – The Foodie and The Fix
Deconstructed Fish Taco Salad with Avocado Cilantro Dressing
Salmon 
Salmon Tacos with Deconstructed Guacamole – The Foodie and The Fix
Dijon Crusted Salmon with Simple Arugula Salad – The Garlic Diaries
Join the newsletter
Subscribe to get our latest content by email.