Looking for a holiday gift or need an idea for your list? Here are a bunch of my favorite small business gift ideas for 2020! This post contains affiliate links for products I'm obsessed with.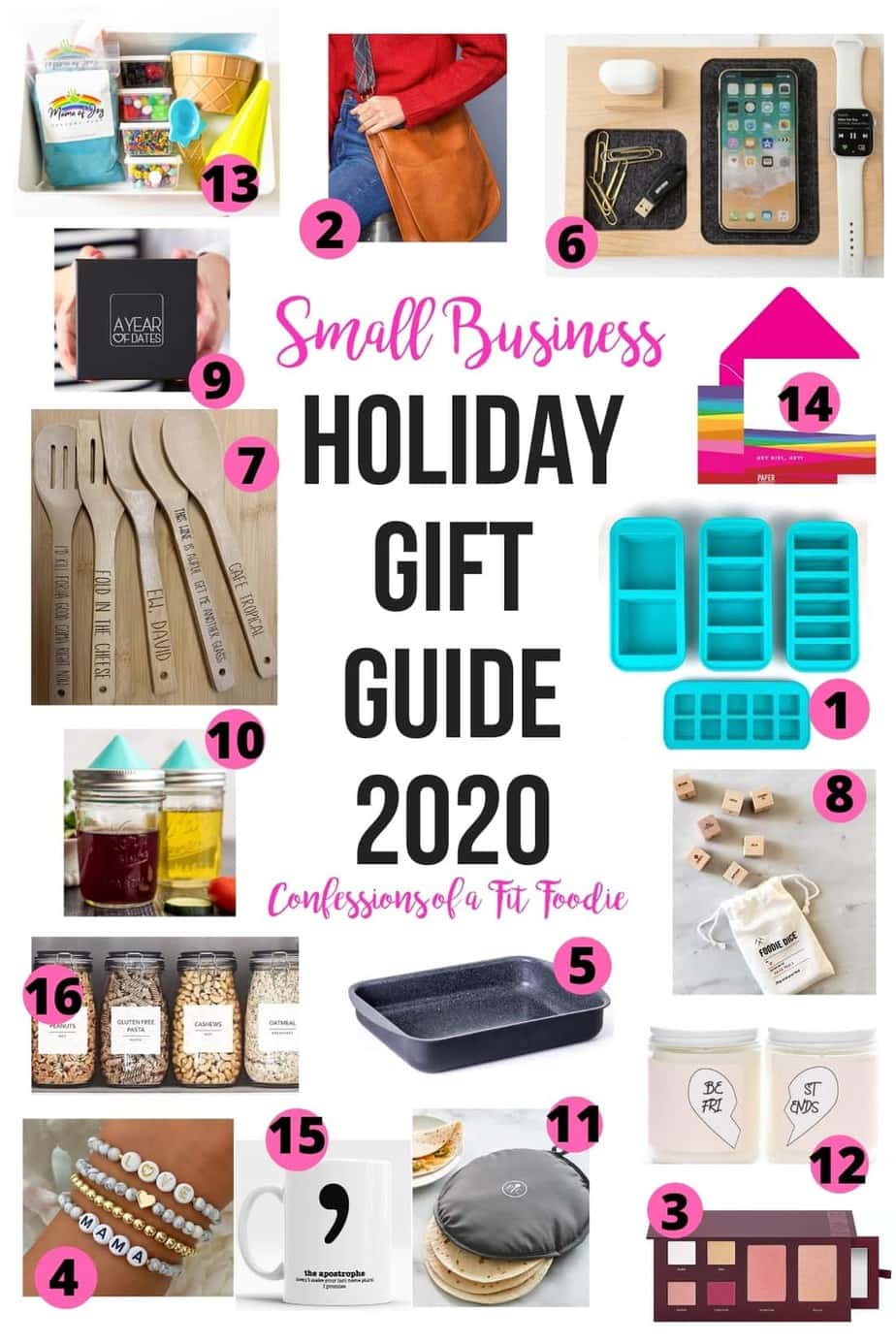 Putting out gift guides is one of my favorite things to do on the blog…I feel like I get to be Oprah for a minute and share all of my favorite things. I only wish I could give them all away, too, lol! #goals
Anyway, supporting small businesses is more important than ever this year, and so for this Gift Guide, I will be sharing a bunch of my favorite small business shops and products for all your gift giving (or, you know, to treat yo' self with). Happy Shopping, friends!
16. Talented Kitchen Pantry Labels + Organization – I've been obsessed with The Home Edit, so I love anything related to organization and creating systems in my home. This small business has the best labels, and I love the different styles, designs, and even have some diet specific labels for your pantry. The minimalist labels are so freaking cute – definitely ordering those!
Want to see more gift guides from years past? Check these out!
Holiday Gift Guide 2019 | Confessions of a Fit Foodie
12 Gifts for Fit Foodies | Confessions of a Fit Foodie
Gifts for Instant Pot Owners [from someone who has THREE] | My Favorite Instant Pot Accessories