Looking for some Instant Pot Accessories for the Instant Pot lover in your life? Check out this post for ten of my FAVORITE gifts for Instant Pot Owners! This post contains affiliate links for products I'm obsessed with.
**Updated for 2019
Want more of my kitchen favorites? Check out my storefront on Amazon!
Since so many of you have jumped on the Instant Pot train over the past three years, I figured I would make up a gift guide of my favorite Instant Pot accessories to give to all the Pot Heads in your life! I will say, the Instant Pot is an appliance that you don't NEED many accessories for, but over the years, I have found a few items that I love and make using the Instant Pot even more amazing!
Gifts for Instant Pot Owners | My Favorite Instant Pot Accessories
First things first, if you don't have a Pressure Cooker, you clearly need to start here! And maybe not stop there – I now have THREE Instant Pots. I have a 3 quart, a 6 quart, and an 8 quart, and my 6 Quart Duo is my favorite! Also, there are several brands of pressure cookers out there now besides Instant Pot – I just got a Ninja Foodi, which is a pressure cooker and Air Fryer in one! And there's also the Mealthy Multipot which has gotten amazing reviews! Look for a great deal and go for it!
2. Another great idea, especially for the NEW Instant Pot owner, is a cookbook, because I always say cooking from a recipe is the first step to learning how to work your Instant Pot. I might be a bit biased, but I think my eBook is an awesome deal and a great place for Healthy, Simple, Tried and True Instant Pot recipes! Check out my eBook Bundle Deal! Over 45 Instant Pot Recipes ready to print!
3. Have you been thinking about an Air Fryer, but you don't want to give up more storage space in your kitchen? Do you already have a Pressure Cooker or an Instant Pot? The Mealthy CrispLid might be the perfect solution to turn your current Pressure Cooker into an Air Fryer! Want to learn more? Read this Mealthy CrispLid review to see if this new product is right for you! (Also, use my coupon code CONFESSIONSOFAFITFOODIE to save $10 on orders over $59.95)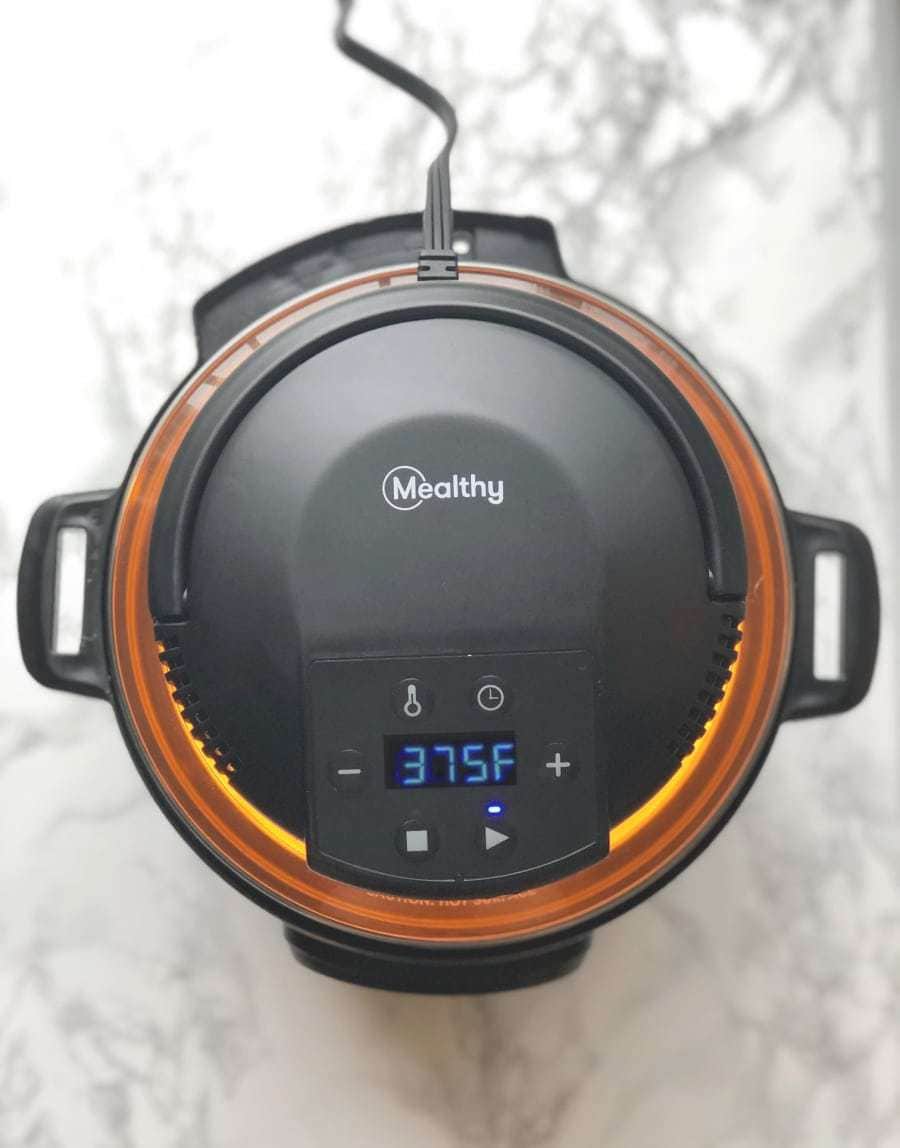 4. Next, having a second inner liner
is awesome for no downtime during meal prep! You can cook in one pot, remove it from the Instant Pot, insert your second pot and continue cooking. Multiple inner pots also means you can keep on cooking while one is being washed! Almost as good as having a second pot. Almost. 🙂

5. When you are sautéing
or slow cooking in your Instant Pot, it helps to have this Glass Lid
! I will admit to using a lid from my one of my regular pots for awhile, but it is nice to have a lid that fits the way it should!
6. How I lived so long without this OXO Instant Pot Silicone Sling
, I have no idea…but man it makes it SO MUCH easier to do Pot in Pot cooking like with my Instant Pot Shepherd's Pie. It's important to note this one will not fit in your 3 quart, but it's perfect for your 6 or 8 quart!
7. And speaking of Pot in Pot cooking, I love this Casserole Dish
for both the oven and the 6 or 8 quart Instant Pot. It's perfect for quiches, casseroles, and even cakes and you can take it right to the broiler from the Instant Pot whenever you need a crispy topping! We try to avoid aluminum, but there is also this aluminum cake dish
option that's more of a traditional cake pan.
8. When I make things like my Beef Roast or Asian Pork Tenderloin and I layer veggies in with my protein, I love using this Steamer Basket Set
. It's perfect because the small basket fits in my 3 quart and the larger one is perfect for my 6 or 8 quart. You can even use this basket as an egg rack or to steam shellfish!
9. This set of regular size and mini gripper silicone gloves
are perfect for releasing steam and removing your food/inner pots because they are heat resistant, waterproof, and totally non slip! Love the color, too!
10. People are obsessed with making different versions of the famous Starbucks egg bites, but I also love these Silicone Egg Bites Molds
for making poached eggs like in this Eggs Benedict recipe from the Foodie and the Fix. And I use these egg mold to freeze everything, too – from Freezable Cheese Sauce to 21 Day Fix Homemade Tomato Sauce!
11. I've had this Immersion Blender
for years, but I use it SO much more since the Instant Pot for soups like this Butternut Squash Soup and my new fav Easy Instant Pot Tomato Soup with Crispy Cheese Chips.
12. You can't go wrong with giving your favorite IP owner some extra Silicone Sealing Rings
. Chances are, they don't have them…and even if they do, they will eventually need some more!

Looking for more Instant Pot Help? Check these out!
5 Reasons Why You Need an Instant Pot
Easy Instant Pot Recipes for Beginners | What to Cook First in Your New Instant Pot
Healthy Instant Pot Mexican Favorites
21 Day Fix Instant Pot Freezer Meal Prep (Free Printable Grocery List and Step by Step Prep)
21 Day Fix Gluten Free Instant Pot Recipes
Looking for more Fit Foodie gift guides?
12 Gifts for Fit Foodies | Confessions of a Fit Foodie
Holiday Gift Guide 2019 | Confessions of a Fit Foodie
A Fit Foodie's Favorite Things