These Healthy Instant Pot Mexican Favorites are perfect for the 21 Day Fix, 80 Day Obsession, and Weight Watchers! This post contains affiliate links to products I am obsessed with.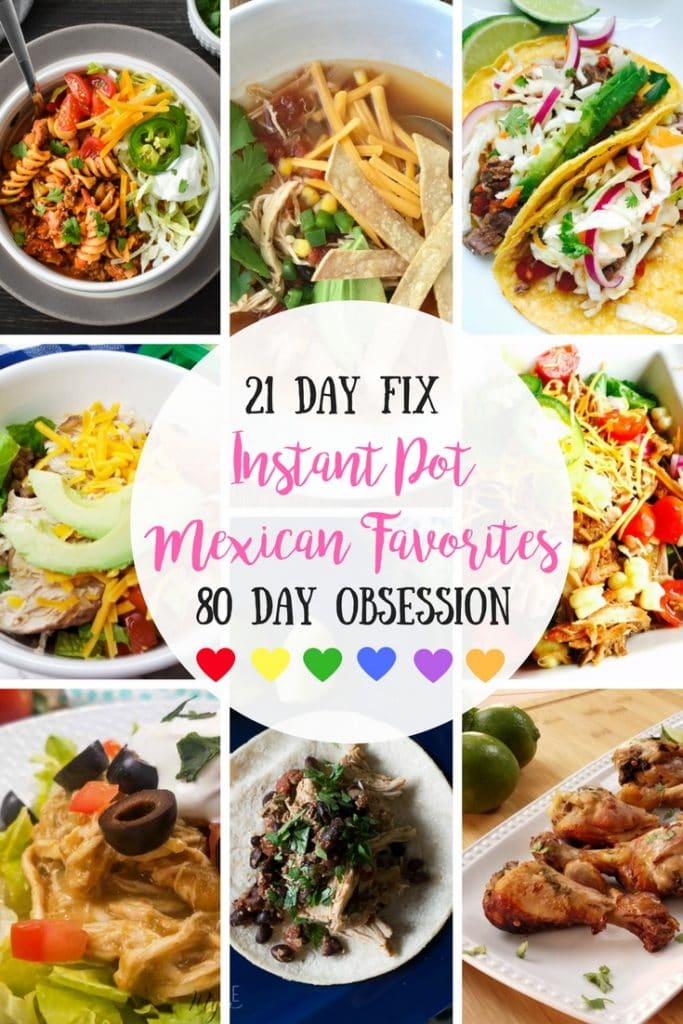 With Cinco De Mayo coming this weekend, I thought I would put together a bunch of Healthy Instant Pot Mexican Favorites for you guys…but truth be told, I could eat these meals every day all year long!  I picked these lunch and dinner ideas because they are all tried and true family favorites, and each contain 21 day Fix and 80 Day Obsession container counts, as well as Weight Watchers Freestyle Points!
Enjoy!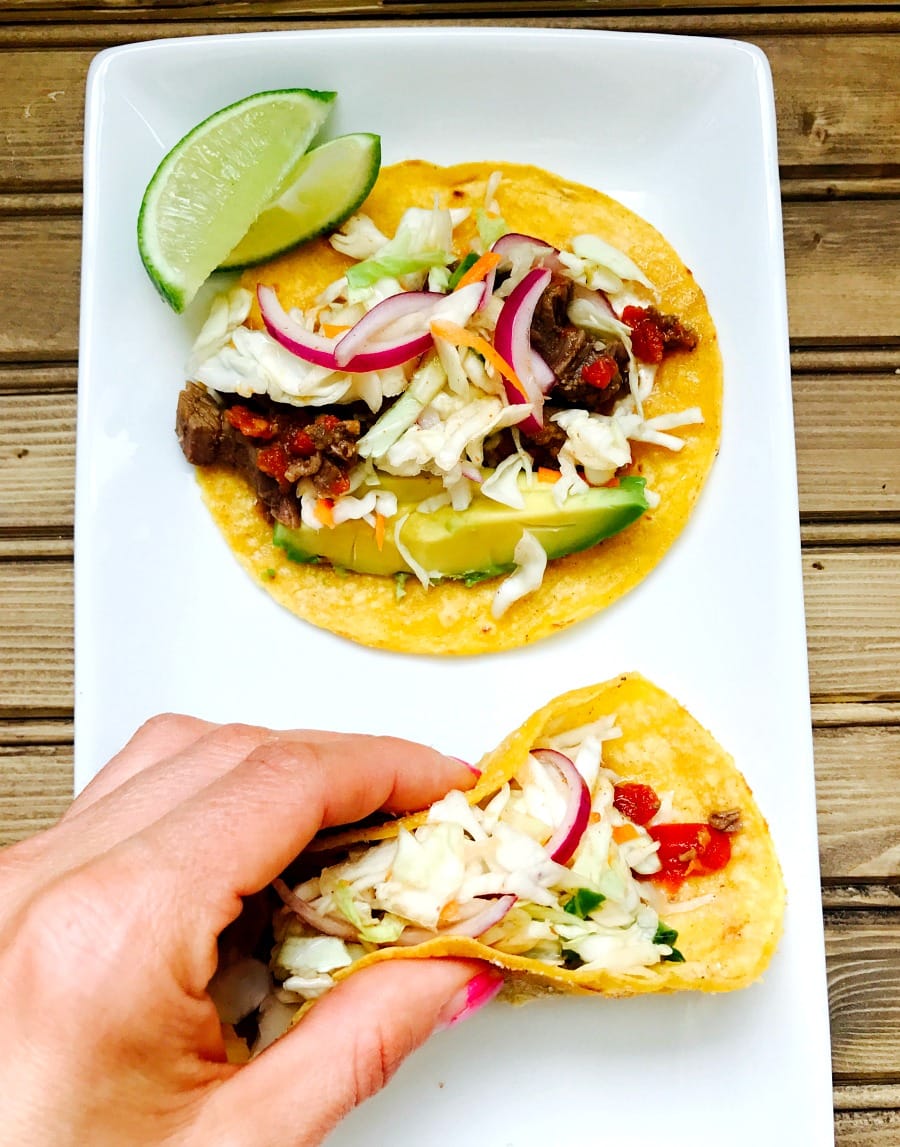 Flank Steak Tacos – the IP makes the most amazingly tender flank steak, perfect for these easy street tacos!
Chicken Tortilla Soup– a reader and family favorite, this "dump" soup is so quick to put together – perfect for busy nights or even lunch prep!
Healthy Instant Pot Airfryer Chicken Taquitos – You can make these in the oven if you don't have an airfryer, and the Salsa Lime Chicken in the Instant Pot is to-die-for delish!  It's a great for meal prep all on it's own!
Cheesy Taco Pasta | The Foodie and the Fix – A picky kid fav!  This cheesy taco pasta puts an awesome spin on two fav dinners.
Instant Pot Taco Soup | Carrie Elle – tacos + soup = the perfect comfort food.
Pork Carnitas – my husband proposed to me all over again after I made him these delicious pork carnitas. So yummy with my Homemade Salsa and Guacamole .
Chicken Enchilada Bake | My Crazy Good Life – a low carb way to enjoy enchiladas!
Shredded Mexican Chicken | Carrie Elle – perfect for meal prep, I make this for lunch all the time!
Chicken Burrito Bowl | My Crazy Good Life – cook your rice, chicken, and beans all in the same pot!
21 Day Fix Enchilada Beef Dip –I love this dip as a dinner!  I just make some bowls or homemade nachos and dig in!
Salsa Verde Pork – Easiest. Dinner. Ever.
Hidden Cauliflower Taco Meat (21 Day Fix Friendly/Instant Pot Friendly) – the best way to get your kiddos to eat their veggies (without them suspecting a thing!)
Cilantro Lime Drumsticks | My Crazy Good Life – for all my cilantro lovers out there, this recipe is for you!
Quinoa Taco Casserole – cook your quinoa, meat and veggies all together in this taco flavored Instant Pot casserole!
Fajita Egg Casserole | My Crazy Good Life – I would totally eat this egg casserole for lunch or dinner, then take the leftovers for a quick and easy breakfast.
Healthy Pozole Verde  | The Foodie and the Fix – one of my new favorite soup recipes!
Looking for more Healthy Mexican Meals?  Check out these posts!
21 Day Fix Healthy Mexican Recipe Roundup
21 Day Fix Mexican Meal Plan | My Crazy Good Life
21 Day Fix Mexican Food Recipes | Carrie Elle 
21 Day Fix Mexican Potluck Recipes | Carrie Elle