Looking for new Gluten Free Instant Pot Recipes to try? This ultimate recipe round up with 65+ fresh Instant Pot ideas, will keep things interesting in the kitchen while following a Gluten free diet! Perfect for those following the 21 Day Fix or WW, too! This post contains affiliate links for products I'm obsessed with.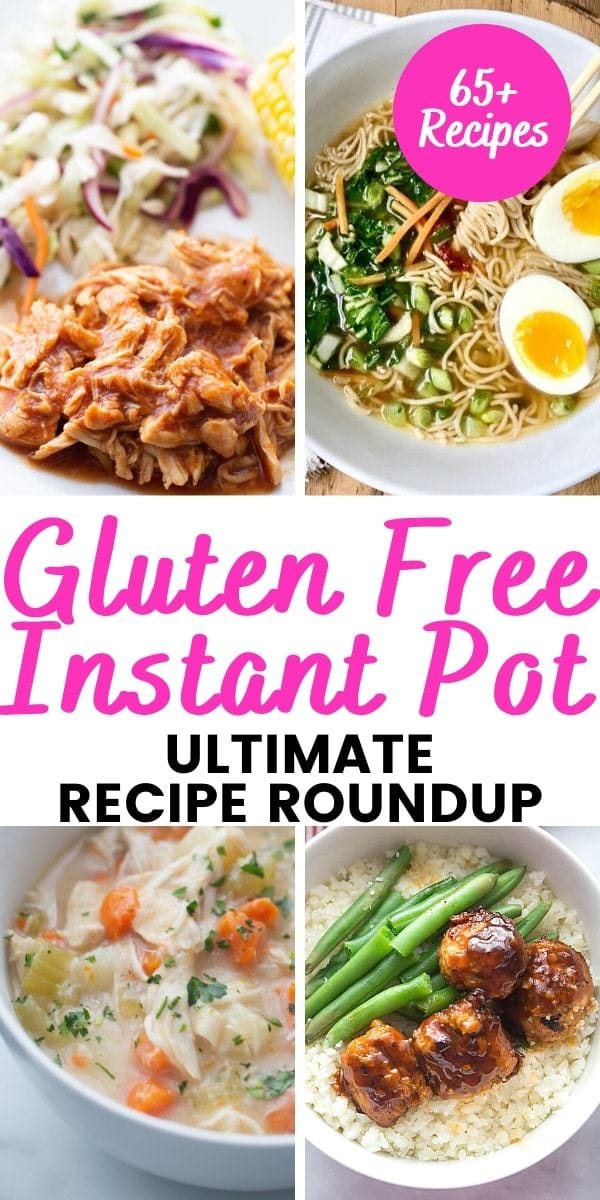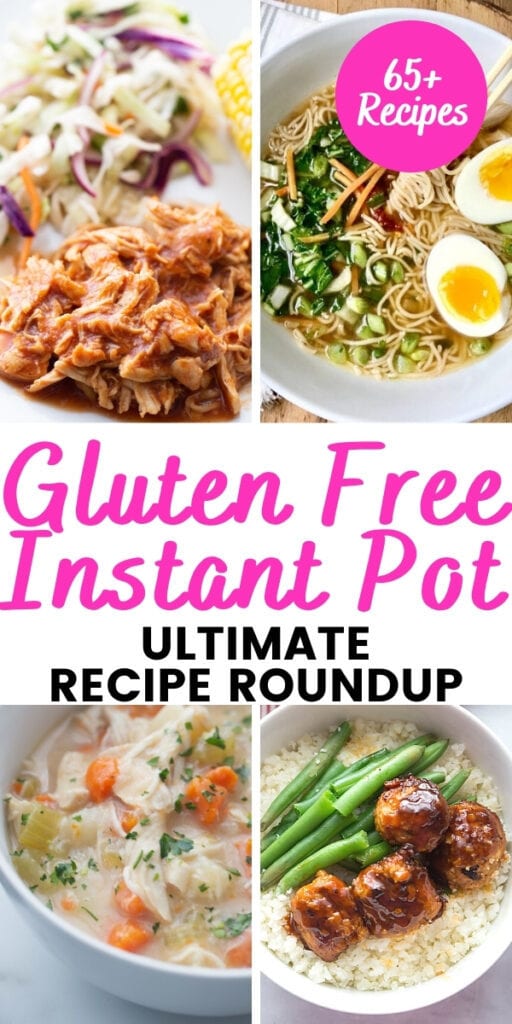 This post was originally published 8/28/17 and is getting an update with newly published recipes, an updated layout, and new photos.
If you are a regular follower of this blog you know we are primarily gluten free in our house. My youngest has autism and has suffered from various GI issues since birth, so while he was always dairy free, we made the decision to take him off gluten and the rest of us followed suit. It has absolutely made big a difference in his gut health and overall well being, so years later, we are still committed to the diet.
The good news is that it's really easy to eat gluten free, especially when you try to eat unprocessed whole foods, like many of my readers who follow the 21 Day Fix. And cooking in the Instant Pot
makes it even easier! You can make quick, delicious, and healthy gluten free meals in a pressure cooker. Here's a list of over 65 Gluten Free Instant Pot recipes broken down by main ingredient or course: chicken, beef, pork, pasta, soup + chili, and desserts.
So whether you are cooking for yourself, a family member, or a friend, I hope you find a new favorite recipe here!
Gluten Free Instant Pot Chicken Recipes
Gluten Free Instant Pot Beef Recipes
Gluten Free Instant Pot Pork Recipes
Gluten Free Instant Pot Pasta Recipes
Gluten Free Instant Pot Soup and Chili Recipes
Gluten Free Instant Pot Dessert Recipes