Looking for Healthy Freezer Meals to stock your freezer? Here are 40+ Freezer meals for the crockpot or Instant Pot including soup, chili, lunches, dinners, sides, and even breakfast. Freezer recipes include 21 Day Fix, WW, and Gluten Free options! This post contains affiliate links for products I'm obsessed with.
All of a sudden we have a ton of time on our hands, while also feeling like there is NO time at all. Amiright?
Between fielding the constant requests for snacks, facilitating some sort of learning for our kids, and attempting to work from home, it can feel a little overwhelming. So I put together this list of Healthy Freezer meals to, hopefully, save your sanity and keep everyone from getting quarantine hangry! There are so many options here from lasagna rolls to chili, chicken, pastas, pancakes and waffles, that you can stock the freezer with, then simply thaw and reheat for an instant meal.
My best advice is to start with one recipe and double the batch. You can immediately put half away for another day and you will be so grateful that you did.
Another option is to find a few recipes that share ingredients and set aside a few hours to prep a bunch of freezer meals for a future date. Not sure where to start? 21 Day Fix Instant Pot Freezer Meal Prep (Free Printable Grocery List and Step by Step Prep) or 21 Day Fix Crock Pot Freezer Prep (Free Printable Grocery List and Step by Step Prep) only take a few hours and I give you step by step prep instructions. I'd love to get another one of these out soon, but until then, you have this recipe round up to guide you!
Tips For Prepping Healthy Freezer Meals
Label everything! Grab a sharpie or freezer tape and label what the meal is, quantity, and the date
Frozen food typically lasts 3-4 months or longer, but I tend to think everything tastes better if eaten in the 3-4 month time span
I freeze meals in my Souper Cubes, then place in large Ziplock Bags or Stasher Bags – easy to grab a correct portion later for the 21 DayFix and WW. This also allows me to maximize my freezer space.
You can also freeze in traditional airtight plastic and glass containers, and even mason jars!
Healthy Freezer Soups | Chili
Easy Instant Pot Chicken Noodle Soup [Gluten Free]
Chicken and Wild Rice Soup [Gluten and Dairy Free] (Instant Pot)
Instant Pot Low Carb Stuffed Pepper Soup [21 Day Fix | 2B Mindset]
Butternut Squash Soup [Instant Pot/Crock Pot/Stove Top] [21 Day Fix | WW]
Instant Pot Sausage and Lentil Soup (21 Day Fix/Stove-top Option)
Instant Pot Cheeseburger Soup [Slow Cooker Option]
Healthy Instant Pot Lasagna Soup | 21 Day Fix Lasagna Soup [Gluten-free | Slow Cooker Option]
Easy 21 Day Fix Chicken Veggie Soup {Stovetop, Instant Pot, Slow Cooker}
Easy Instant Pot Tomato Soup with Crispy Cheese Chips (21 Day Fix | Low Carb | Vegan friendly)
Chicken Tortilla Soup {21 Day Fix} or Crock Pot Chicken Tortilla Soup {21 Day Fix}
Instant Pot Buffalo Chicken Chili or Buffalo Chicken Chili {21 Day Fix }
Sweet Potato and Black Bean Chili (Stovetop/Instant Pot)
Healthy Freezer Pasta Dishes
Spinach and Sausage Lasagna Roll Ups
Healthy Instant Pot Chili Mac [21 Day Fix | Gluten-Free | StoveTop Option]
Instant Pot Enchilada Pasta [21 Day Fix | WW | Gluten Free]
21 Day Fix Pumpkin Pasta with Spicy Sausage (Gluten Free | Instant Pot Option)
Instant Pot Mac and Cheese {Gluten-free}| 21 Day Fix Instant Pot Mac and Cheese {Weight Watchers Freestyle}
Healthy Freezer Mains and Casseroles
21 Day Fix Make Ahead Meatballs (Gluten-free)
Asian Chicken Meatballs [21 Day Fix | Gluten-free | Dairy-free]
Instant Pot Cauliflower Cheeseburger Mac | Instant Pot Low Carb Hamburger Helper [21DF | WW]
Healthy Instant Pot Shepherd's Pie [21 Day Fix| Gluten and Dairy Free] or Healthy Shepherd's Pie (Stovetop/Instant Pot)| 21 Day Fix Shepherd's Pie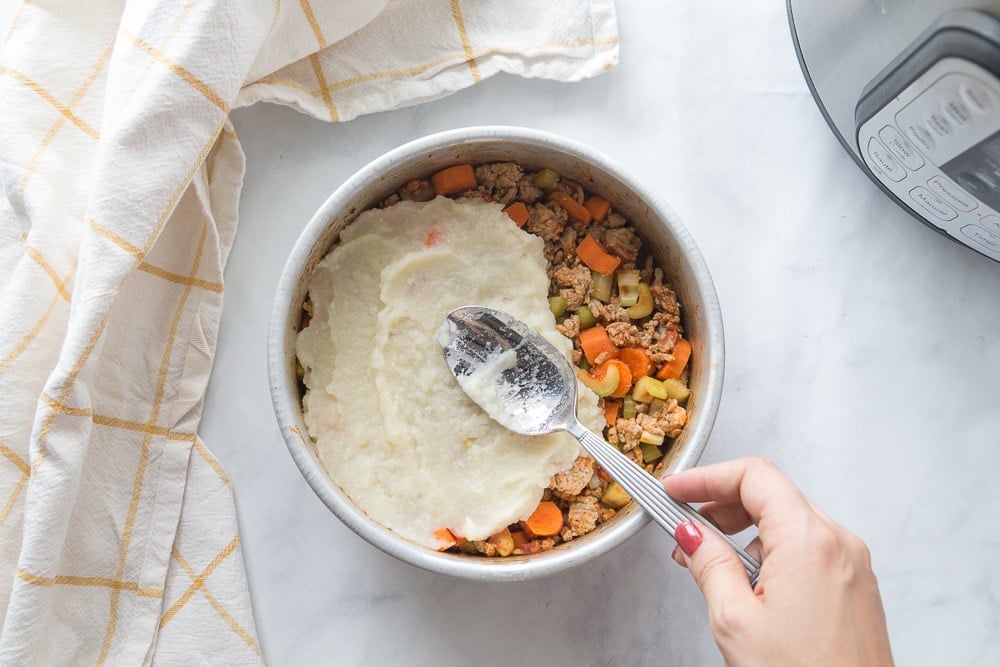 21 Day Fix (One Minute) Instant Pot Freezer Prep Taco Meat or Hidden Cauliflower Taco Meat (21 Day Fix Friendly/Instant Pot Friendly)
Instant Pot Chicken Carnitas with Avocado Peach Salsa [21 Day Fix | Weight Watchers]
21 Day Fix Salsa Lime Chicken (Instant Pot/Slow Cooker)
Healthy Instant Pot Airfryer Chicken Taquitos (Slow Cooker | Oven Friendly | Gluten-free)
Healthy Buffalo Chicken Taquitos [Instant Pot | Air Fryer]
Easy Falafel Bites [Air Fryer | Oven]
Instant Pot Cauliflower Cheeseburger "Mac" [21DF | WW]
Low Carb Cheesy Chicken and Broccoli Casserole | 21 Day Fix Cheesy Chicken and Broccoli Casserole
Baked Lemon Garlic Chicken {21 Day Fix}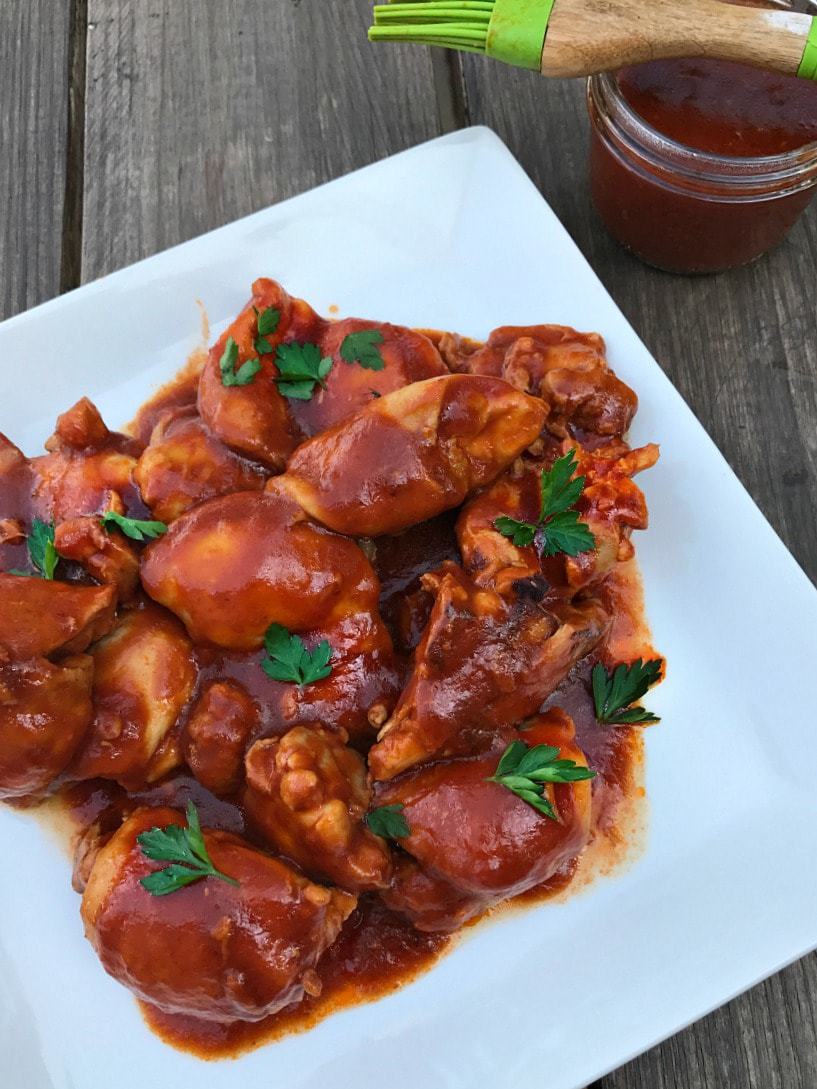 21 Day Fix Instant Pot Maple BBQ Chicken (Slow Cooker Option)
21 Day Fix Instant Pot Asian Chicken or 21 Day Fix Asian Style Crock Pot Chicken
Instant Pot Balsamic Chicken {21 Day Fix} or 21 Day Fix Slow Cooker Balsamic Chicken with Zoodles
21 Day Fix Pulled Pork with Maple BBQ Sauce {Crock Pot/Instant Pot}
Healthy Freezer Sides
Instant Pot Loaded Cauliflower Mash (21 Day Fix | 2B Mindset)
Freezer Friendly Instant Pot Quinoa
Freezer Friendly Instant Pot Brown Rice
Instant Pot Butternut Squash Risotto [Gluten-free | 21 DF | WW]
Healthy Sweet Potato Casserole [21 Day Fix | Gluten-free | Dairy-free | Paleo]
21 Day Fix Cauliflower Rice with Lime and Cilantro
Healthy Freezer Breakfasts
Gluten Free Make Ahead Freezer Waffles [2B Mindset | 21 Day Fix]
Healthy Air Fryer French Toast Sticks [21 Day Fix | Weight Watchers | Gluten-free | Dairy-free]
Mini French Toast Casserole Cups [21 Day Fix | Weight Watchers]
Crustless Zucchini Quiche [21 Day Fix | Weight Watchers | Gluten-free | Keto]| Instant Pot Crustless Zucchini Quiche
Cheesy Bacon Breakfast Bites {21 Day Fix}
Cinnamon Bun French Toast Cups
Sausage and Zucchini Quiche {Dairy-free and Gluten-free}
Healthy Banana Oatmeal Blender Muffins [Gluten-free | Dairy-free ] | 21 Day Fix Blender Muffins [Weight Watchers]
More helpful posts:
Healthy Pantry Staples and Shelf Stable Fruits, Veggies, and Protein
Healthy Pantry Staples Recipes
31 Days of Healthy Instant Pot Recipes [21 Day Fix | Weight Watchers Freestyle]
The Ultimate Portion Fix Recipe Guide | 31 Days of Ultimate Portion Fix Recipes