Looking for an Ultimate Portion Fix Recipe for your meal plan?  How about a month's worth?  I have 31 tried and true Ultimate Portion Fix dinners, breakfasts, lunches, desserts and even a whole Ultimate Portion Fix Instant Pot section! This post contains affiliate links to products I'm obsessed with. 
With the kick off of the live 21 Day Fix and 21 Day Fix Extreme workouts happening on Beachbody On Demand tomorrow, I know a lot of you are diving head first into the Ultimate Portion Fix.  I also know that a bunch of you are probably wondering what the Ultimate Portion Fix even is!
What is the Ultimate Portion Fix?
This month, Beachbody has released the Ultimate Portion Fix, which is basically the 21 Day Fix program with a lot of supplemental information that didn't come with the original FIX.  Like the release of the 2B Mindset program last spring, this new and updated version of the 21 Day Fix comes with videos from Autumn, a tracker book, and even the latest Fixate Cookbook.
There have also been some updates to the food list, but if you have Beachbody On Demand, you can access these updates without purchasing the whole Ultimate Portion Fix Program.
And Autumn is going to do a live stream of the 21 Day Fix Workouts starting on Monday, April 1st for everyone who purchases by the end of March.  These workouts will be in the BOD member library for everyone starting on May 31st.
How do I get the Ultimate Portion Fix?
You can purchase the Ultimate Portion Fix through a coach.  If you don't have a coach, my good friend and fellow admin of my 21 Day Fix Recipes, Tips, and Support Group on Facebook, Genien, is a great coach and can help you out!  You can sign up with her here for free and ask her all the questions to see if the UPF is right for you! You can also check out the Beachbody Ultimate Portion Fix page here and see everything it comes with and the current pricing specials.
Also, while the video content for the Ultimate Portion Fix can be found on Beachbody on Demand, there is a separate cost for this program and it's not in the member library for everyone at this point.
Where do I find Ultimate Portion Fix recipes?
The good news is all your tried and true 21 Day Fix Recipes will still work perfectly for the Ultimate Portion Fix!  And if you are new or need a reminder of all the 21 Day Fix approved deliciousness out there, I have a HUGE list here of a months worth of dinners, lunches, breakfasts, desserts and even instant pot recipes for the Ultimate Portion Fix.  I've been following the 21 Day Fix for years myself and creating healthy recipes for my family and for this blog!
Enjoy!
The Ultimate Portion Fix Recipe Guide | 31 Days of Ultimate Portion Fix Recipes
Ultimate Portion Fix Instant Pot Recipes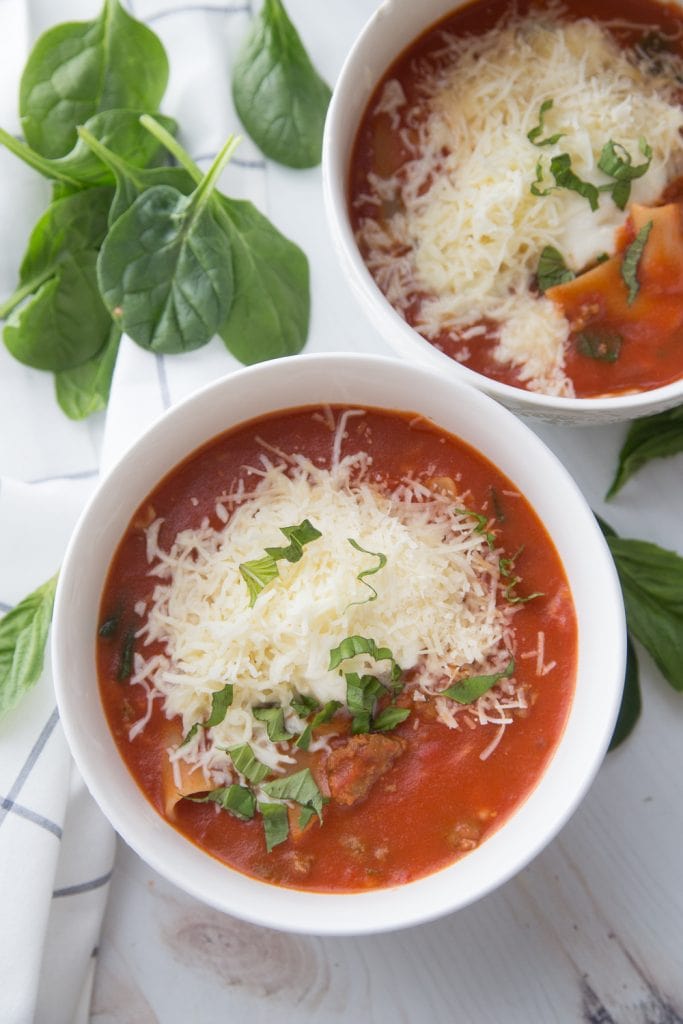 Healthy Instant Pot Lasagna Soup | 21 Day Fix Lasagna Soup [Gluten-free]
Healthy Instant Pot Baked Ziti | 21 Day Fix Instant Pot Baked Ziti [Gluten-free]
Instant Pot Cheeseburger Soup [Slow Cooker Option]
21 Day Fix Instant Pot Caprese Chicken (Slow Cooker Option)
21 Day Fix Instant Pot Asian Chicken
Healthy Instant Pot Chili Mac [21 Day Fix | Gluten-Free | StoveTop Option]
Instant Pot Low Carb Stuffed Pepper Soup [21 Day Fix | 2B Mindset]
Instant Pot Cherry Balsamic Pork Tenderloin | The Foodie and the Fix
Buffalo Chicken Chili {21 Day Fix }
Healthy Instant Pot Baked Ziti | 21 Day Fix Instant Pot Baked Ziti [Gluten-free]
Instant Pot Egg Roll in a Bowl | Carrie Elle
Instant Pot Sausage Broccoli Pasta (21 Day Fix)
Instant Pot Jambalaya (21 Day Fix)
Instant Pot Asian Pork Tenderloin (21 Day Fix)
Instant Pot Sausage and Lentil Soup (21 Day Fix/Stove-top Option)
Instant Pot Tikka Masala | The Foodie and The Fix
Instant Pot Beef Pot Roast | 21 Day Fix Beef Pot Roast (Slow Cooker Option)
Instant Pot Ramen Noodles (Stovetop Option) | 21 Day Fix Ramen Noodles (Gluten-free/Dairy-free)
Instant Pot Chicken and Broccoli (21 Day Fix)
Instant Pot Chicken Florentine Soup | Carrie Elle
Instant Pot Beef and Broccoli (21 Day Fix)
21 Day Fix Zuppa Toscana (Instant Pot/ Stove Top)
Healthy Instant Pot Meatloaf and Mashed Potatoes [21 Day Fix | Weight Watchers]
21 Day Fix Instant Pot Maple BBQ Chicken (Slow Cooker Option)
Instant Pot Beef Stroganoff | The Foodie and The Fix
21 Day Fix Instant Pot Balsamic Pork Tenderloin
21 Day Fix Instant Pot Flank Steak Tacos
21 Day Fix Instant Pot Beanless Beef Chili {Paleo/Whole 30 Friendly}
21 Day Fix Instant Pot Chicken Marsala (Stove-Top Option)
Instant Pot Maple Mustard Chicken | The Foodie and the Fix
Ultimate Portion Fix Dinner Recipes (Oven/Stove-Top/Grill)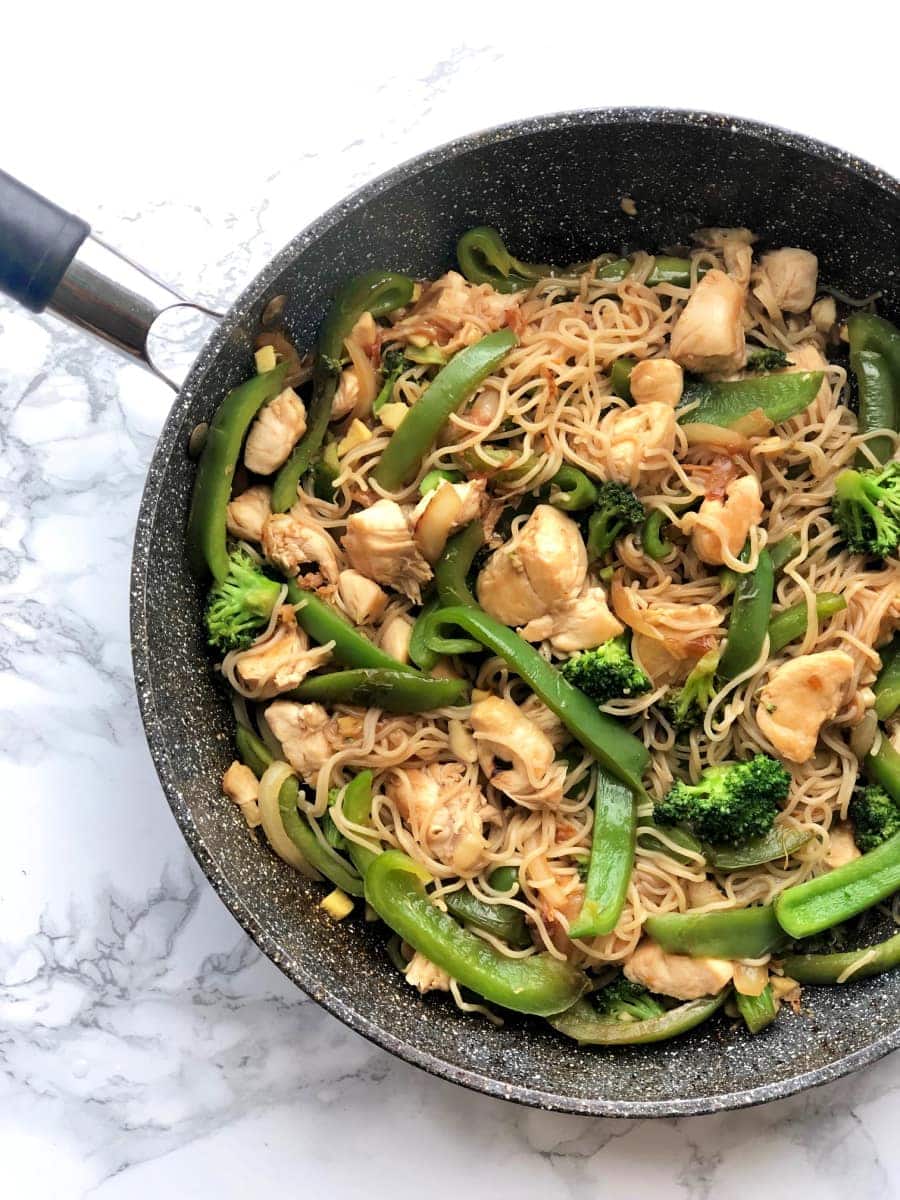 Healthy Chicken Ramen Noodle Stir Fry [Gluten-free | 21 Day Fix | Weight Watchers]
21 Day Fix One Skillet Lazy Zucchini Lasagna
21 Day Fix Chicken Satay with Creamy Peanut Sauce
21 Day Fix One Skillet Caprese Chicken
Herbed Mustard Sirloin Steak | Carrie Elle
21 Day Fix Cauliflower Cheeseburger Mac(Instant Pot Option)
21 Day Fix One Skillet Burrito Bowl
21 Day Fix Turkey Burgers with Goat Cheese and Citrus Maple Dijon
21 Day Fix Krispie Baked Chicken
Jalapeno Popper Chicken | Grandnanny's House
21 Day Fix Chicken Pad Thai Zoodles (Low Carb/Gluten Free/ Dairy Free)
Cilantro Lime Flank Steak Sheet Pan Dinner | The Foodie and the Fix
Southwest Chicken Skewers {21 Day Fix}
Italian Chicken Skillet {21 Day Fix}
Carne Asada Tostadas | My Crazy Good Life
Healthy Shepherd's Pie (Stovetop/Instant Pot)
Balsamic Chicken and Zucchini Skewers {21 Day Fix}
Cheesy Zucchini Taco Skillet {21 Day Fix}
Hidden Cauliflower Taco Meat (21 Day Fix Friendly/Instant Pot Friendly)
Healthy Sausage, Bean, and Kale Skillet [Gluten-free | 21 Day Fix | Weight Watchers] | 21 Day Fix Sausage, Bean, and Kale Skillet
Easy Shrimp, Kale, and Butternut Squash Saute {21 Day Fix}
Quick Turkey Taco Skillet {21 Day Fix}
Healthy Greek Kabobs | My Crazy Good Life
21 Day Fix Simple Stir Fry with Chicken and Veggies
Chili | Grandnanny's House
21 Day Fix Shrimp with Zoodles [Keto | Weight Watchers Zero Points]
21 Day Fix Lazy Zucchini Enchilada Skillet
21 Day Fix Sweet Potato and Black Bean Chili (Stovetop/Instant Pot)
21 Day Fix Lazy Butternut Squash Lasagna {Gluten-free, One Skillet}
No Boil Creamy Pasta Bake | Carrie Elle
Ultimate Portion Fix Lunch Recipes
Healthy Chicken Lettuce Wraps | PF Changs Copy Cat Lettuce Wraps | 21 Day Fix | Weight Watchers | 2B Mindset
Healthy Buffalo Chicken Taquitos [Instant Pot | Air Fryer]
21 Day Fix Mediterranean Salad with Tzatziki Dressing
Avocado Chicken Salad with Southwest Dressing | The Foodie and The Fix
21 Day Fix Avocado, Mango and Quinoa Salad
Warm Honey Roasted Butternut Squash Salad (21 Day Fix)
Bigger Mac in a Bowl | Grandnanny's House
Deconstructed Fish Tacos with Avocado Cilantro Dressing {21 Day Fix}
Flank Steak with Arugula and Shaved Parmesan {21 Day Fix}
Broccoli Cheese Soup | The Foodie and The Fix
Avocado Chicken Salad {21 Day Fix}
Southwest Salmon Salad {21 Day Fix}
Fall Harvest Mason Jar Salads with Maple Cider Vinaigrette (21 Day Fix)
Egg Roll in a Bowl | Grandnanny's House
21 Day Fix Spinach and Strawberry Caprese Salad
Caesar Pita Pockets | The Foodie and The Fix
Healthy Instant Pot Airfryer Chicken Taquitos (Slow Cooker | Oven Friendly | Gluten-free)
21 Day Fix Buffalo Chicken Pizza
Instant Pot Chicken Tortilla Soup {21 Day Fix}
21 Day Fix Greek Spaghetti Squash Boats {Gluten-free}
Bacon and Beer Cheese Cauliflower Soup | The Foodie and The Fix
Easy 21 Day Fix Chicken Veggie Soup {Stovetop, Instant Pot, Slow Cooker}
3-Cheese White Pizza with Arugula {21 Day Fix}
Easy Instant Pot Tomato Soup with Crispy Cheese Chips (21 Day Fix | Low Carb| Vegan friendly)
Instant Pot Ratatouille (21 Day Fix/2B Mindset)
21 Day Fix Butternut Squash Soup {Instant Pot/Crock Pot/Stove Top}
21 Day Fix Loaded Potato and Cauliflower Soup (Stove-top/Instant Pot)
Spicy Thai Shrimp Salad | The Foodie and The Fix
Ultimate Portion Fix Breakfast Recipes
Healthy Banana Oatmeal Blender Muffins [Gluten-free | Dairy-free ] | 21 Day Fix Blender Muffins [Weight Watchers]
Ultimate Portion Fix Desserts and Treat Swaps