Looking to get your kids in the kitchen while they are home from school? This post of Twelve Healthy Treats to Make with Kids contains simple and delicious recipes with tips of how you can get even the littlest member of your family involved! This post contains affiliate links for products I'm obsessed with.
My kids are used to having a mom who is always busy in the kitchen…and they love to help me, especially when I am making some sort of treat.
With school being out, I fully plan to get my kids active in the kitchen with me each day (and this includes cleaning!), as cooking and cleaning are life skills that everyone should have…but there is so much else you can do to include reading, math, and even science when it comes to cooking! Get creative! And for those that need some help figuring out how to make this happen, I have tips with each recipe of how to get your kids involved!
Healthy Treat Recipes to Make With Kids
(or you can make this Healthy Pumpkin Oatmeal Banana Bread )
How to Get Your Kids Involved
– Give your kiddos a potato masher or fork and let them mash up those bananas!
– Work on those math skills with measuring! My oldest is super into fractions, and measuring is a great, real world way to practice this!
– This recipe calls for baking soda…research the difference between baking soda and baking powder and see if you can figure out why I chose what I did.
How to Get Your Kids Involved
– Ask your little ones to count out 12 parchment liners and have your kids line the muffin tins
– Everything gets placed in a blender, making this one less mess for liquid mixing
– Have the kids choose and add toppings – get creative!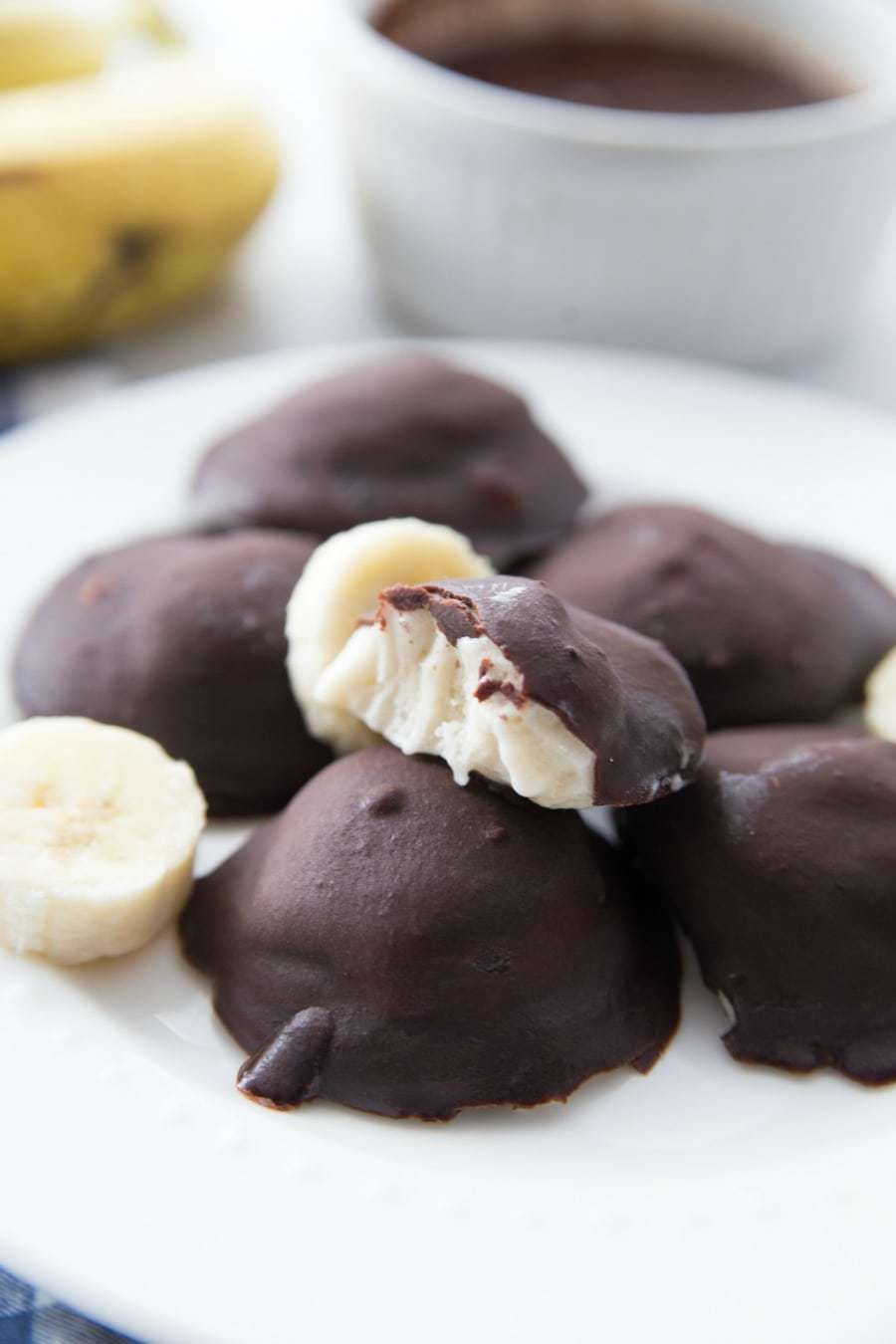 How to get your kids involved
– Bananas are so easy to slice – even with a butter knife! This is a great way to work on those cutting skills safely! I love these kids' chef knives, but any dull knife will do!
-My kids also LOVE anything that is dippable! Let them dip away – it might be messy, but that's how they learn. Tip: line your counter with parchment paper or wax paper to contain the mess.
How to get your kids involved
-Just like with the bonbons, having them slice bananas is a great fine motor activity
-Have your kids crush up the crust in a ziplock bag using a rolling pin or a meat tenderizer
– This entire recipe is no bake and only requires pantry ingredients, so it's perfect even if you haven't been to the store in awhile. Get creative with the crust – use whatever nuts, graham crackers, or cookies that you might have. Or make it without the crust!
How to get your kids involved
– Talk about some of the "science" in this recipe: the heat from the oil helps to activate the cocoa powder; the coffee enhances the chocolate flavor without making it taste like coffee, and the coconut flour absorbs so much liquid, you only need a small amount.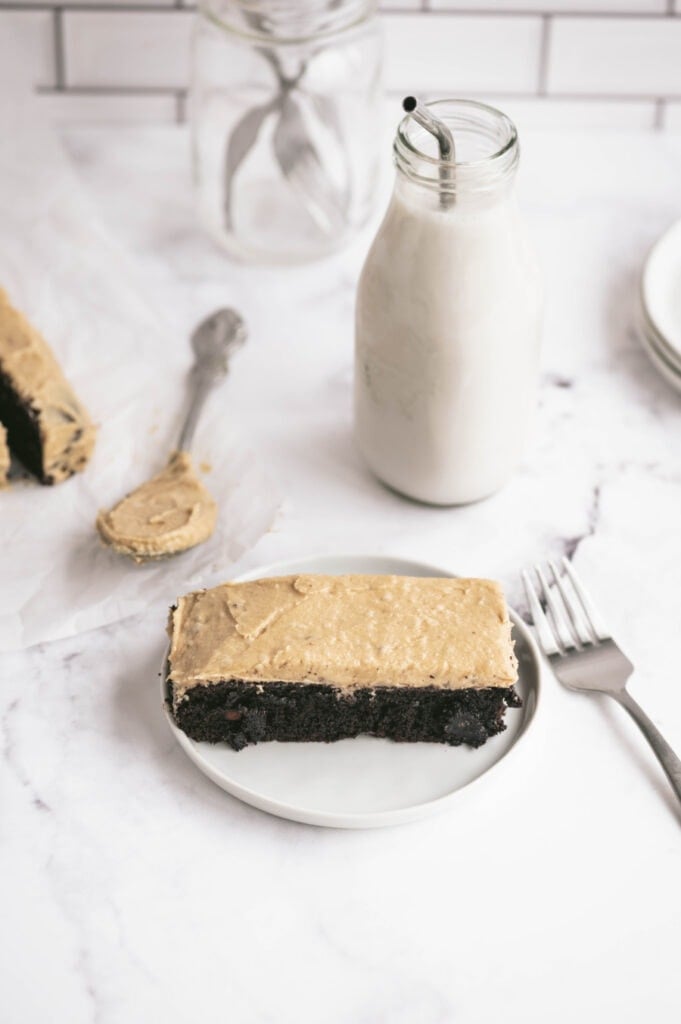 How to get your kids involved
-My kids love to crack eggs! Start by having them just tap the egg and then you do the rest. Work up to them cracking them into a separate bowl so you can remove any shells
-Make this recipe into cupcakes (directions in post) and give each kiddo their own bit of frosting to frost their own cupcakes
How to get your kids involved
-This is a no bake recipe, so your kids can really take on the whole thing. Great time to work on those measuring skills!
-Have them "test" the recipe with different dippers and rate their favorites in order
– Do a little "science" lesson on plant based protein – have your older kids research the best ways to get protein from non meat sources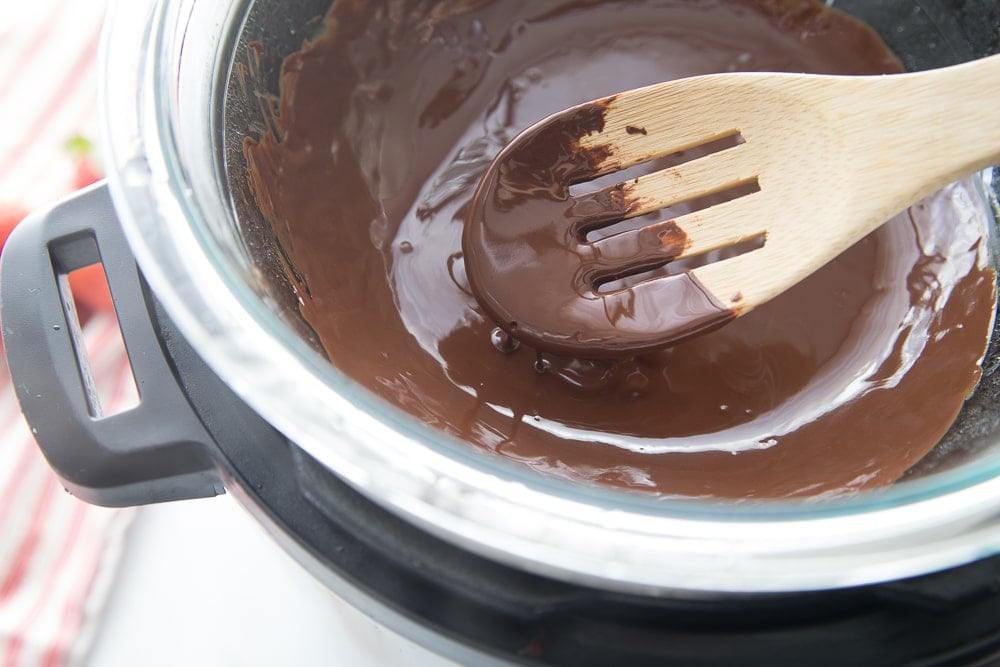 How to get your kids involved
– I love using the Instant Pot to make melted chocolate because there's no open flame. Happy stirring, kids!
– No chocolate chips? There is a pantry staples version of this recipe!
– No strawberries? Dip what you have – bananas, oranges, pretzels, marshmallows, anything!
How to get your kids involved
-Talk about how chia "grows." Have them predict how big the bowl of chia will grow by marking with a piece of painters tape
-Again, this is a no bake recipe, so let your kids try to follow the recipe! Let your readers read, or for your little ones, read them they directions step by step and see if they can follow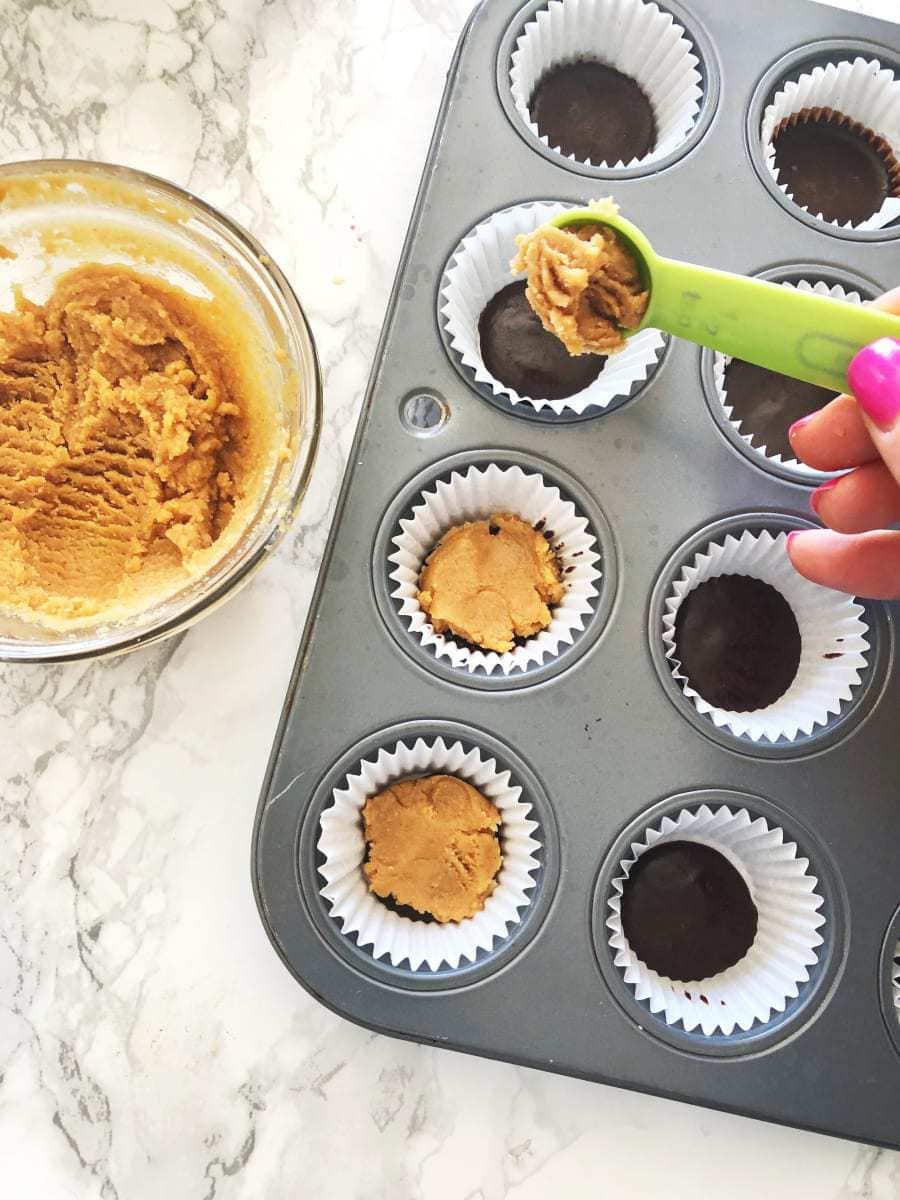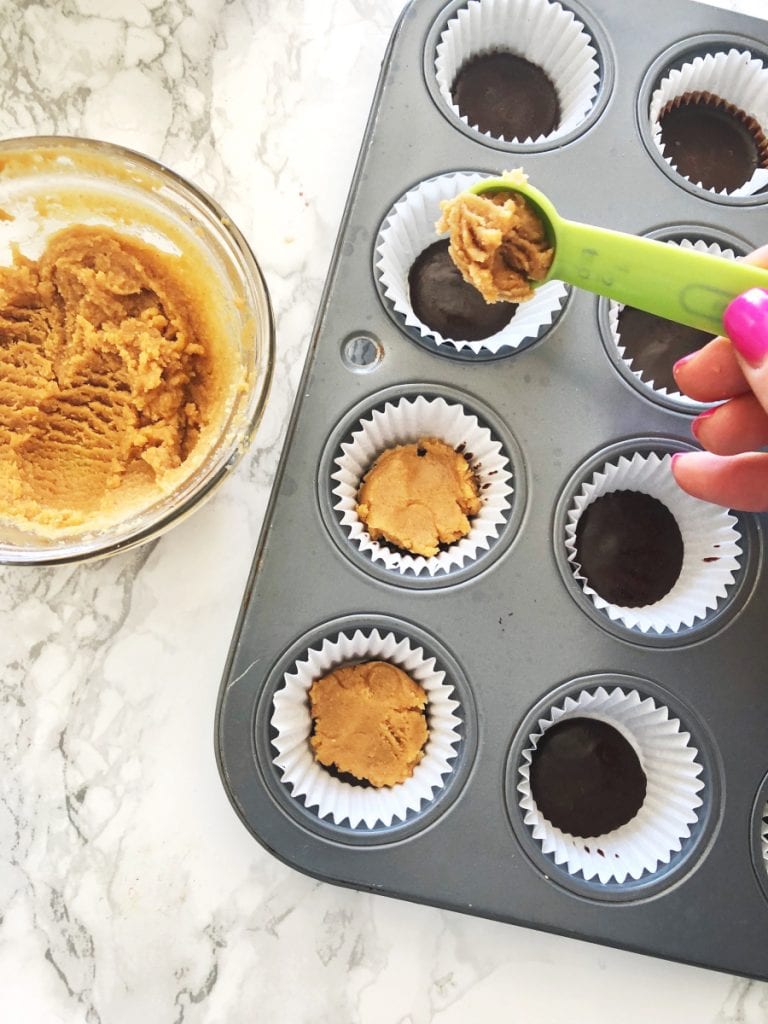 How to get your kids involved
-Have them count and line the mini muffin tins
-You can use a microwave to melt the coconut oil – no stove needed for this. My 10 year old can do this part herself now.
-Give those little hands the 1/2 tsp and let them fill the cups – no risk of over flow in this recipe
How to get your kids involved
-First, these crisp recipes work with any fruit you have on hand, including frozen fruit. Even a mix of fruit!
-Mixing oat ingredients is one of my kids' favorite activities and this kind of baking really doesn't require precision, and there is no worry of over mixing, so let them measure and mix away.
How to get your kids involved
-This recipe is a nice intro to using a hand mixer, because the batter is thick and won't "splatter" however, it's not necessary if you don't have one.
– No perfect shape is needed, so have your kids place them on the cookie sheet, lined with parchment paper
-Freeze or refrigerate those egg yolks and talk about not wasting – they will be perfect to add to some scrambled eggs!
How to get your kids involved
-Again – this recipe is awesome because there is no worry about over mixing! Let them measure, mix, and even taste before cooking.
-This recipe allows for so much flexibility. Use what you have on hand, so don't stress if you don't have seeds or the cereal.
– If you have different seeds and nuts, have them taste test and decide their favorites
– For older kiddos, have them do a little research on seeds – what the nutritional benefits are of each one