The Ultimate Shift Shop recipe round up has ideas for Breakfast, Lunch, Dinner, and Snacks broken down by which weeks you can eat them!
Confession #119- I have yet to start Shift Shop yet.
But it seems that a lot of you are doing Shift Shop as we speak…I'm super impressed, guys! I am debating when I am going to start as we have a few trips this month, but I am anxious to try it out. Although, how are all of you giving up wine and treats? Do you have magic powers? I need to know asap.
Anyway, my Weekly Shift Shop Dinner Plans have been so popular on the blog, I decided to put together a HUGE round-up for you all with tons of breakfasts, lunches, dinners, and snacks to keep boredom away and keep you on track for as many rounds as you want!
Remember, if you have BOD, you have access to all the Shift Shop workouts and the meal plan. If you still need to sign up for All Access, you can do so here. It's seriously the best fitness investment I have ever made.
If you have no idea what Shift Shop is, but I have peaked your interest, message me and I'll fill you in!
Keep kicking butt, everyone!
The Ultimate Shift Shop Recipe Round Up
Breakfast
21 Day Fix Sausage and Zucchini Quiche {Dairy-free and Gluten-free} (all weeks)
21 Day Fix Mason Jar Egg Casseroles (all weeks)
Garden Vegetable Frittata {21 Day Fix} (all weeks)
Cheesy Spinach Ham Egg Cups | The Foodie and the Fix (all weeks)
Make Ahead Sausage and Egg Breakfast Casserole (omit maple syrup) | The Foodie and the Fix (weeks 1 and 2)
Mediterranean Egg Cups | The Foodie and The Fix (all weeks)
Cardamom Chia Seed Pudding with Mango (omit honey) | The Foodie and the Fix (all weeks)
21 Day Fix Crock Pot Breakfast Casserole (all weeks)
Cheesy Bacon Breakfast Bites {21 Day Fix} (all weeks)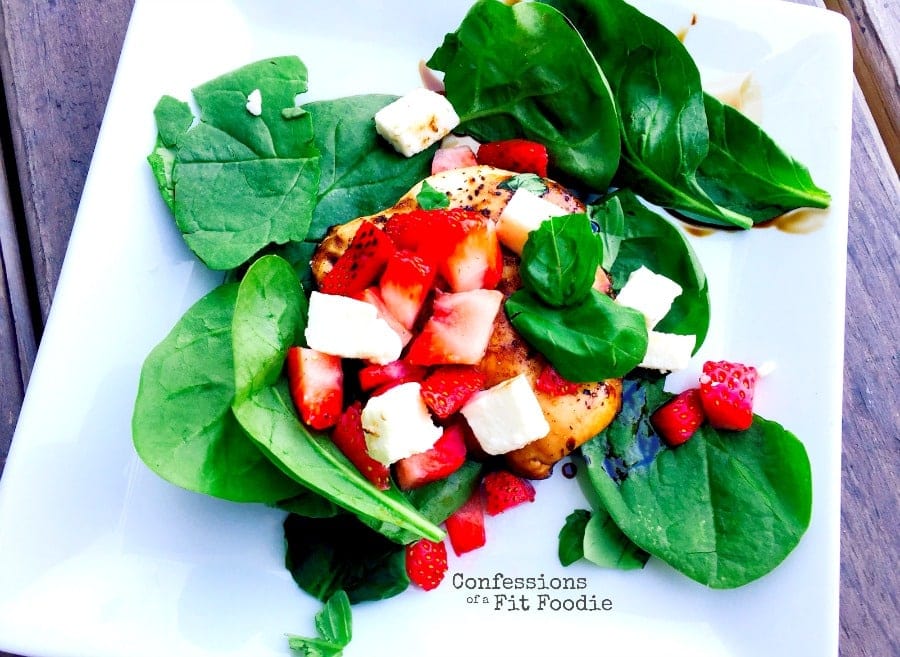 Lunch
Crustless Zucchini Quiche {21 Day Fix} (all weeks)
Avocado Chicken Salad {21 Day Fix} (all weeks)
Watermelon Feta Blueberry Salad {21 Day Fix} (all weeks)
21 Day Fix Spinach and Strawberry Caprese Salad (all weeks)
Kale Blueberry Salad with Blueberry Vinaigrette| Carrie Elle (all weeks)
Cauliflower Rice {21 Day Fix} (all weeks)
Southwest Salmon Salad {21 Day Fix} (all weeks)
Mini Zucchini Pizzas {21 Day Fix}
Easy Shrimp, Kale, and Butternut Squash Saute {21 Day Fix} (all weeks)
Chicken Pad Thai Zoodles {21 Day Fix} (all weeks – sub honey for a few drops of liquid stevia)
Deconstructed Fish Tacos with Avocado Cilantro Dressing {21 Day Fix} (all weeks)
21 Day Fix Chicken Zoodle Soup (all weeks)
Flank Steak with Arugula and Shaved Parmesan {21 Day Fix} (all weeks)
Easy 21 Day Fix Chicken Veggie Soup {Stovetop, Instant Pot, Slow Cooker} (all weeks)
Buffalo Chicken Chili {21 Day Fix } (all weeks)
Instant Pot Chicken with Bruschetta Topping| Carrie Elle (all weeks)
Dinner
21 Day Fix Cauliflower Cheeseburger "Mac" (all weeks)
21 Day Fix Sweet Potato and Black Bean Chili (week 1 and 2)
21 Day Fix Instant Pot Beanless Beef Chili {Paleo/Whole 30 Friendly} (all weeks)
Balsamic Chicken and Zucchini Skewers {21 Day Fix} (all weeks)
21 Day Fix Lemon Garlic Sheet Pan Chicken |Carrie Elle (all weeks)
Cheesy Zucchini Taco Skillet {21 Day Fix} (all weeks)
21 Day Fix Slow Cooker Balsamic Chicken with Zoodles (all weeks)
Baked Buffalo Shrimp w/ Goat Cheese Sauce {21 Day Fix} (all weeks)
21 Day Fix Sausage, Bean, and Kale Skillet (week 1)
21 Day Fix Pork Carnitas (all weeks)
Southwest Chicken Skewers {21 Day Fix} (all weeks)
21 Day Fix Greek Spaghetti Squash Boats {Gluten-free} (all weeks)
21 Day Fix Simple Spaghetti Squash with Meat Sauce {Crock Pot/Instant Pot} (all weeks)
21 Day Fix One Skillet Caprese Chicken (all weeks)
Chicken in Vodka Sauce {21 Day Fix} (all weeks)
21 Day Fix Chicken and Veggie Stir Fry (all weeks)
Sausage and Cauliflower Casserole {21 Day Fix} (all weeks)
Spicy Sausage and Veggies {21 Day Fix} (all weeks)
21 Day Fix Instant Pot Beef Bolognese with Spaghetti Squash (all weeks)
21 Day Fix Zucchini Lasagna Boats (all weeks)
21 Day Fix Spaghetti Squash Lasagna (all weeks)
Lemon Grilled Salmon {21 Day Fix} (all weeks)
21 Day Fix One Skillet Lazy Zucchini Lasagna (all weeks)
21 Day Fix Lazy Butternut Squash Lasagna {Gluten-free, One Skillet} (all weeks)
Healthy Shepherds Pie {21 Day Fix} (weeks 1 and 2)
21 Day Fix Grilled Lemon-Herb Pork Chops (all weeks)
21 Day Fix Instant Pot Chicken Marsala (Stove-Top Option) (all weeks – omit Marsala wine)
Shrimp with Zoodles {21 Day Fix} (all weeks)
Sloppy Joe Stuffed Sweet Potatoes {21 Day Fix} (week 1 and 2)
21 Day Fix Italian Stuffed Peppers (all weeks)
Blue Cheese Burgers (all weeks)
Snacks
21 Day Fix Sausage and Pineapple Bites (all weeks)
21 Day Fix Mini Bell Pepper Nachos (all weeks)
Butternut Squash Latkes {21 Day Fix} (all weeks)
Tiramasu Whipped Ricotta (all weeks)
Coconut Peanut Butter Banana Snack | Carrie Elle (all weeks)
21 Day Fix Caesar Deviled Eggs | The Foodie and the Fix (all weeks)
21 Day Fix Ranch Dip | The Foodie and the Fix (all weeks)
Sea Salt and Thyme Baked Beet Chips | The Foodie and the Fix (all weeks)
No Bean Pumpkin Hummus {21 Day Fix} (all weeks)
21 Day Fix Homemade Roasted Salsa Verde | The Foodie and the Fix (all weeks)
21 Day Fix Cheesesteak Stuffed Peppers (all weeks)